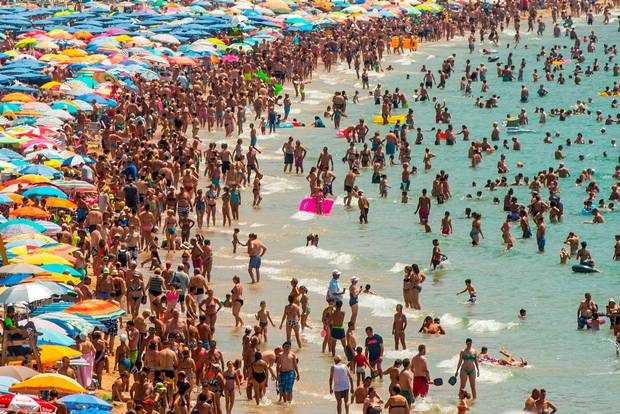 According to Met Eireann's forecast for the Bank Holiday weekend, Ireland will enjoy warm, dry and sunny weather with temperatures rising to the low 20s.
Although Friday morning has been chilly, the weather is set to get progressively warmer.
In fact, the forecast predicts Ireland's Bank Holiday weekend to be a scorcher.
Friday afternoon will see the weather improve with nationwide temperatures to be between 14C and 20C, although there will some cloudy conditions. The capital will see top temperatures of between 17C and 19C by the afternoon.
Temperatures for the long weekend: pic.twitter.com/nzK69ahN3r

— Met Éireann (@MetEireann) May 4, 2018
Saturday will have a mix of sun and cloudy conditions. Temperatures will range from 14C to 20C. The Midlands, east coast and Dublin will see the best of the weather with temperatures expected to reach 21C degrees.
This all means that certain regions will be hotter than Ibiza, Lanzarote and Barcelona.
Sunday will have highs of 19C to 21C and prolonged spells of sunshine for inland regions.
Bank Holiday Monday will see dry conditions and Met Eireann has predicted "plenty of sunshine on offer" for Ireland. Highs between 20C and 21C with light, southerly winds are expected on Monday.