As we spend more time on the couch leading up to Christmas, here are the ten best Irish Christmas ads this year you need to watch out for.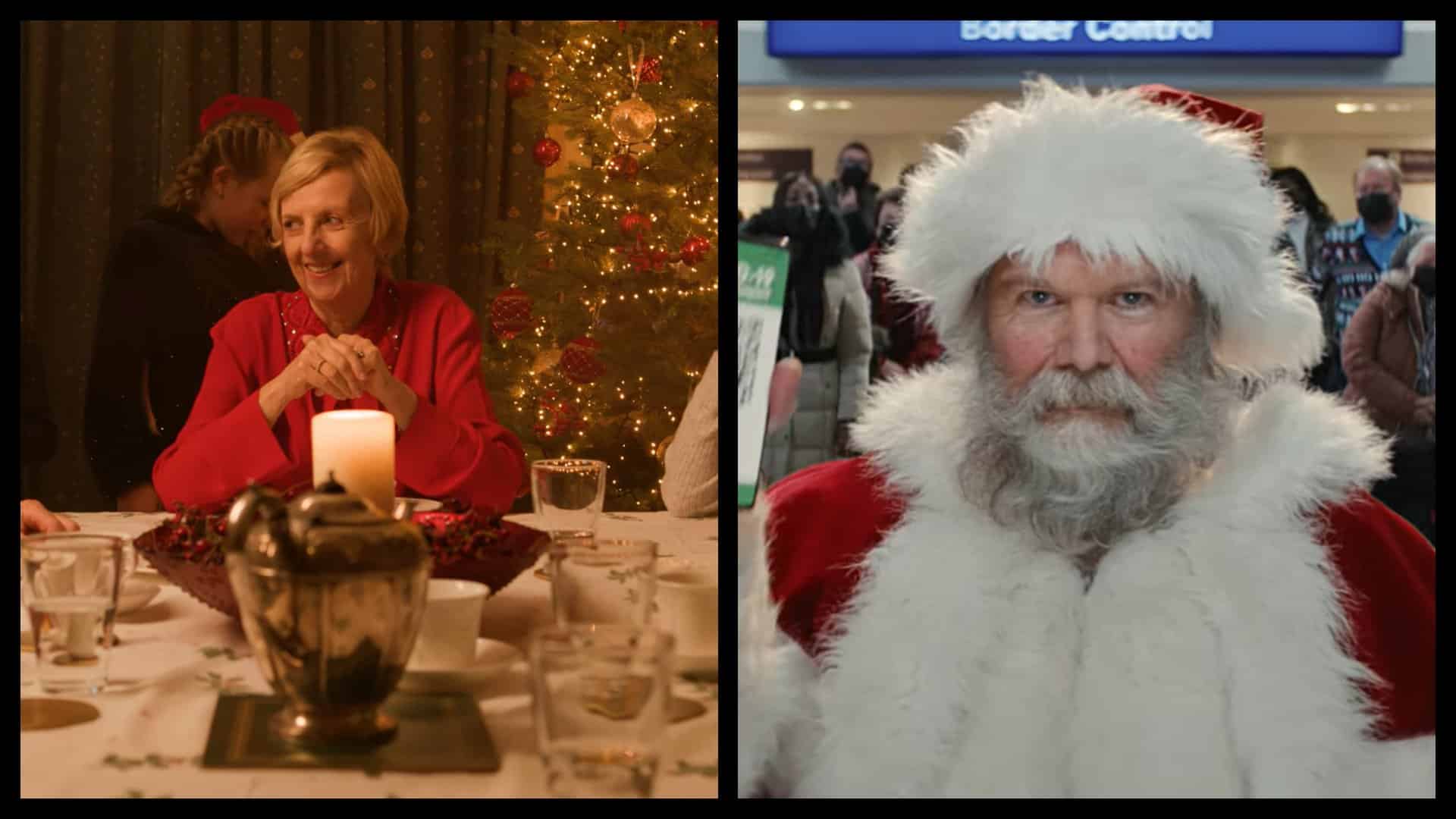 With Christmas just around the corner, we take a look at some of the best Christmas ads this year so you can get in the spirit.
Embark on a Christmas advertisement rabbit hole, enjoying the magic of all the fun that comes with Christmas.
Some of our favourite Irish brands have embodied the spirit of the holiday season with heartwarming ads that will warm the hearts of even the biggest of Scrooges.
Here are the ten best Irish Christmas ads this year you need to watch out for this year!
10. Tesco Ireland – nothing can spoil Christmas
Tesco's latest Christmas ad shows the magic of this special time of year, a time where nothing or no one can spoil it.
This ad has it all, from ensuring Santa can deliver presents safely to ensuring there is the all-important cranberry sauce.
9. Littlewoods Ireland – spread love this Christmas
While Christmas is a time of huge gift-giving, this ad highlights that sometimes the most important gift is spending time with those you love.
Embracing the magic that comes with giving gifts, this girl gives her mother the best gift of all!
8. The Pavillion – the importance of family
A willing granddaughter helps makes her granny's Christmas one to remember. With granny reflecting on the past, the granddaughter allows her to create new memories with family.
From decorating the tree to planning the menu to family celebrations, this is such a lovely yet straightforward Christmas ad,
It includes all the festivities, from decorating the tree to planning the menu to family celebrations.
7. Bulmers Ireland – Christmas is also a kind of harvest
Set in the picturesque Bulmers Orchard, this ad shows the beauty of friendship at Christmas.
This Christmas ad showcases friends enjoying mulled cider and cider-glazed ham under the orchard's trees.
Although not your stereotypical Christmas ad, it really is one of the best Irish Christmas ads this year.
6. Bewley's – coffee and belief
Belwey's returns to the Christmas ad scene after a ten-year hiatus, and it's great fun!
Highlighting the importance coffee plays in the Christmas campaign, this is definitely an Irish Christmas ad to keep your eyes peeled for.
This ad showcases the moments of Christmas that are powered by coffee and belief.
5. Three Ireland – connecting families
Three Ireland's latest Christmas ad showcases an Irish Christmas's magic, chaos, and warmth.
From entertaining the cousins to wondering if the gift will be up to scratch, this ad encompasses everyone's memories of an Irish Christmas.
Perhaps there will even be a surprise that will delight Irish mammies of those living abroad.
4. Vodafone Ireland – a heartwarming story of romance
There couldn't be a list of the best Irish Christmas ads if there wasn't one to awaken the romantic in all of us.
An Irish woman returns home for Christmas and makes a connection with someone special… We won't spoil it for you, so watch it for yourself.
3. Bord Gáis Energy – the unsung heroes
Many people give up their Christmas to ensure that others can enjoy the holidays with family and friends. Such is the case for one service engineer who is on call on Christmas day.
This Christmas ad celebrates these unsung heroes and all the tireless work they do to ensure Christmas runs smoothly for the rest of us.
2. Super Valu – get the tissues ready
After discovering an injured reindeer in her garden, Aoife is determined to make sure he gets back to the North Pole in time for Christmas.
All of the children of the community are amazed at Aoife's newfound friend. But can children's belief in magic help get the reindeer back to Santa?
1. Gala – the best Irish Christmas ad this year
Unfortunately for many, Christmas is a time when they are reminded of those who they have lost.
This ad follows a young woman in her quest to recreate her late mother's Christmas cake recipe. This beautiful ad will hit you right where it hurts.
However, it is truly beautiful and undoubtedly one of the best Irish Christmas ads this year.