Sport has always been a major part of Irish culture. From local to national and international competitions, the people of Ireland have long since enjoyed both spectating and participating in sports.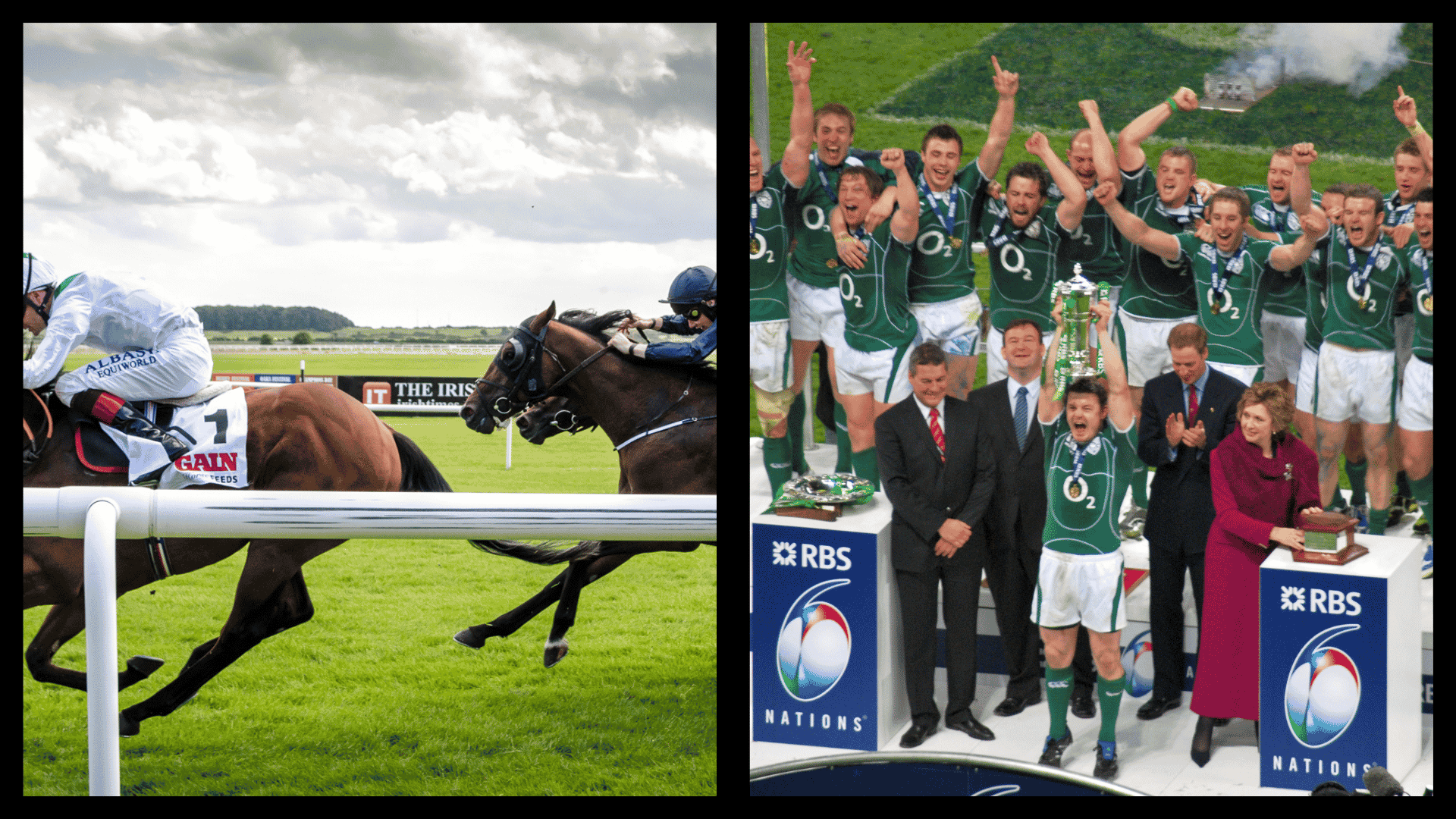 Are you a sports fan looking to fill up your year with exciting events? If so, you've come to the right place. Today, we're revealing the biggest events in Ireland's sporting calendar.
From local sporting fixtures to international events, with both amateur and professional athletes competing, you will undoubtedly be spoilt for choice when it comes to exciting sporting events in Ireland.
So, no matter where you happen to be on the Emerald Isle, these are the ten biggest sporting events in Ireland you won't want to miss.
10. All-Ireland Poc Fada Championships, Co. Louth – welcoming Ireland's best hurlers and camogie players
Irish for 'long puck', the Poc Fada Championships are an exciting event that has been held in Ireland for over 60 years.
Seeing the country's very best hurlers and camogie players come together to test their skills, the event requires competitors to puck a sliotar with a hurley around a 5 km (3.11 miles) course.
Address: Co. Louth, Ireland
9. Galway Race Week, Co. Galway – a huge horseracing event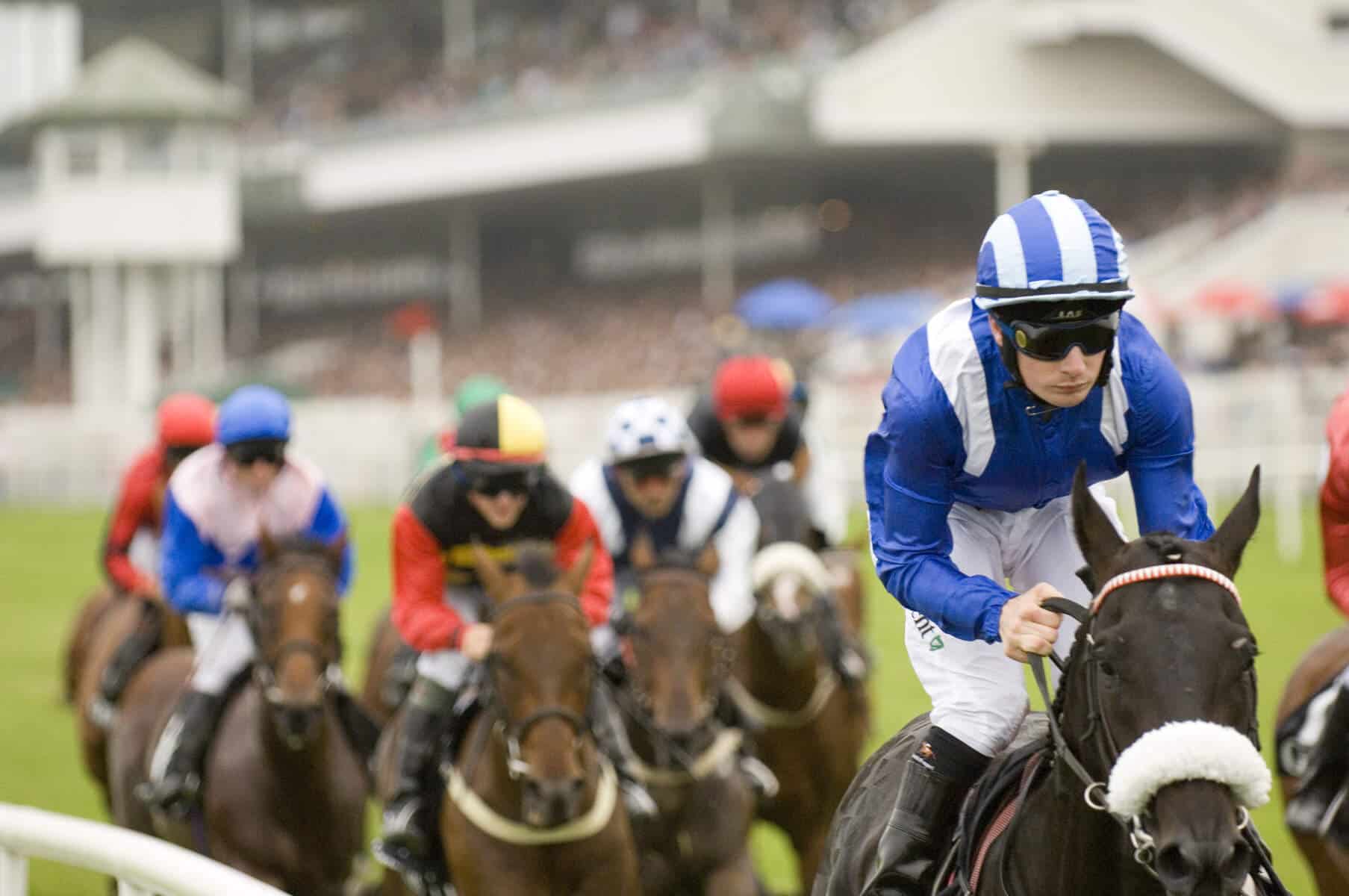 Taking over Ballybrit Race Track in Galway during the last week of July every year, The Galway Races are undoubtedly one of the biggest events in Ireland's sporting calendar.
Each year, horse racing fans and those who enjoy getting dressed up for a day at the races flock to the track to spectate the races.
Those who want to channel the luck of the Irish often bet on their favourite to win, with many coming away with impressive prizemoney. So, if you want to try your luck, you can check out Ireland's best betting sites to have a go.
Address: Ballybrit, Galway, H91 V654, Ireland
8. World Irish Dancing Championships – a global event inspired by an Irish tradition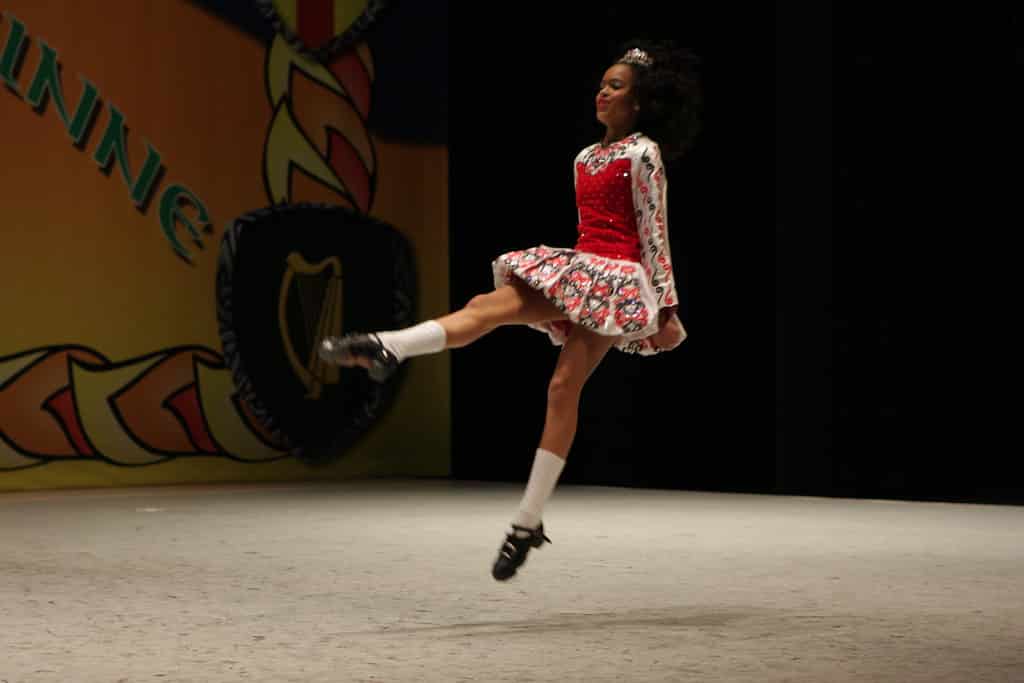 While many may argue that dancing is not a sport, the effort and skill that goes into Irish dancing make it worthy of the name sport in our books.
The World Irish Dancing Championships see young Irish dancers compete every year for the top prize. The competition is held in numerous locations around the world. However, Dublin has hosted the competition more times than any other location.
Address: Various locations
7. SSE Airtricity Dublin City Marathon, Co. Dublin – a huge race event for all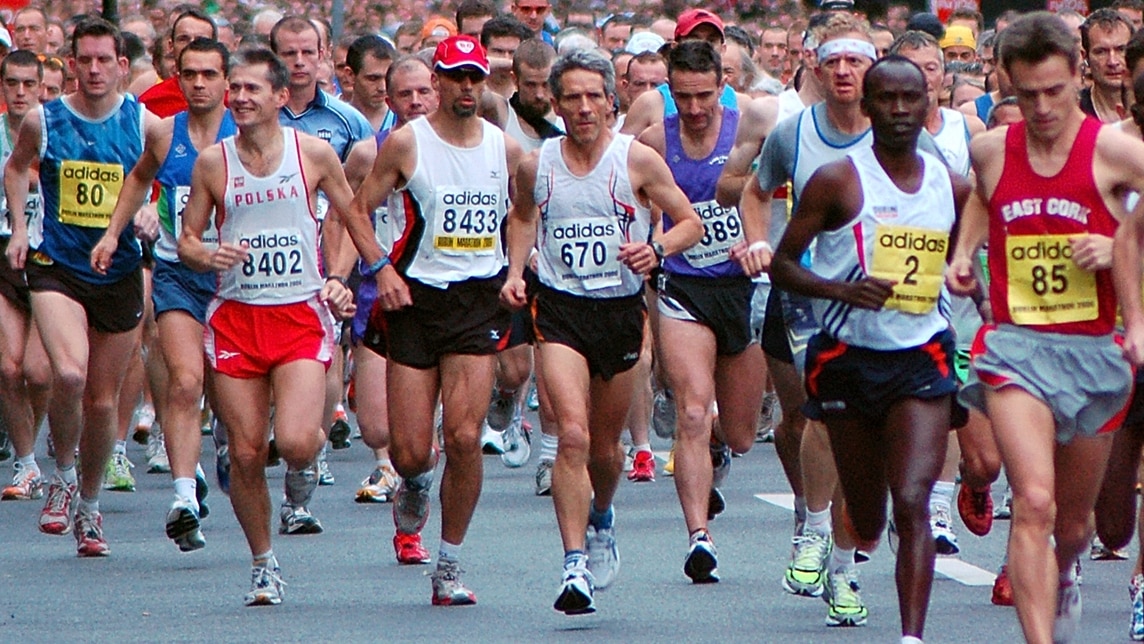 Held on the last Sunday in October, SSE Airtricity Dublin City Marathon sees hordes of runners descend on the capital city to beat their personal best.
Numerous events take place throughout the day, suited to all fitness levels and abilities.
Address: Fitzwilliam Street Upper, Dublin 2, Ireland
6. Irish Grand National at Fairyhouse, Co. Meath – a popular National Hunt race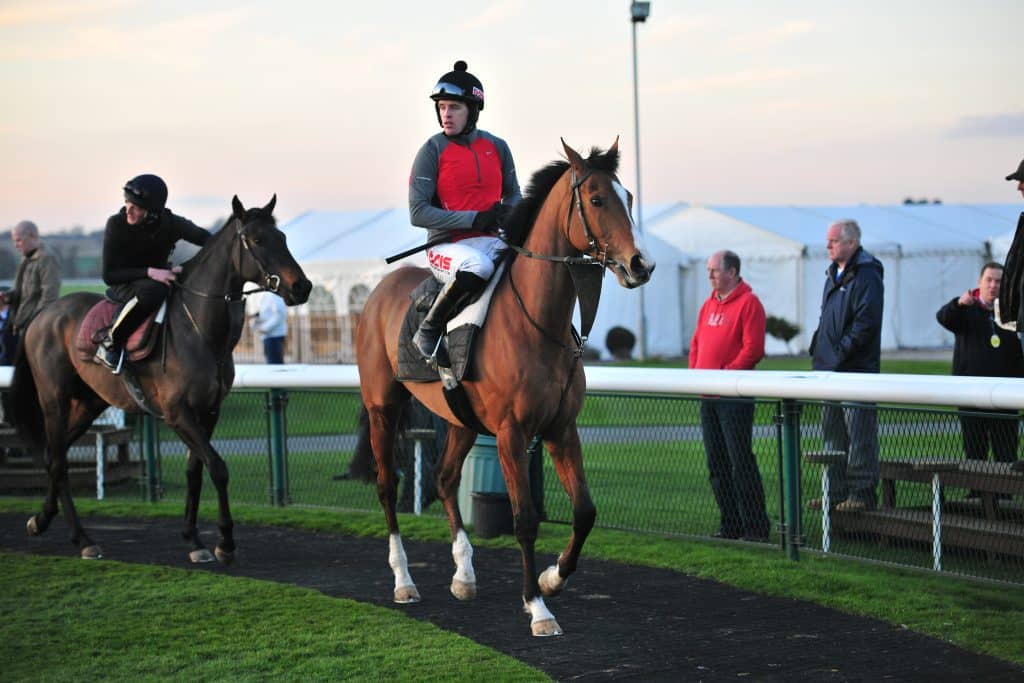 The Irish Grand National at Fairyhouse Racecourse in County Meath is a National Hunt steeplechase and one of the biggest horseracing events in Ireland.
Taking place over 8 km (5 miles) and five furlongs, the race features 24 fences to be jumped.
Address: Fairyhouse Rd, Ballybin, Ratoath, Co. Meath, A85 XK30, Ireland
5. North West 200, Co. Antrim – a huge motorbike race along the coast
Named 'Ireland's largest outdoor sporting event', the North West 200 attracts around 150,000 spectators and some of the biggest names in sport to the County Antrim countryside.
The motorcycle race occurs on a 14.4 km (8.97 miles) street circuit along the famous Causeway Coast.
Address: 48 Cloyfin Rd, Coleraine BT52 2NY
4. Irish Derby at The Curragh, Co. Kildare – a huge horseracing event
As one of the biggest events in Ireland's sporting calendar, the Irish Derby at the Curragh is a must for any fans of horseracing.
This flat horse race takes place every year in late June or early July with a total purse of €1,000,000.
Address: Newbridge, Co. Kildare, R56 RR67, Ireland
3. Irish PGA Championship – a major Irish golfing event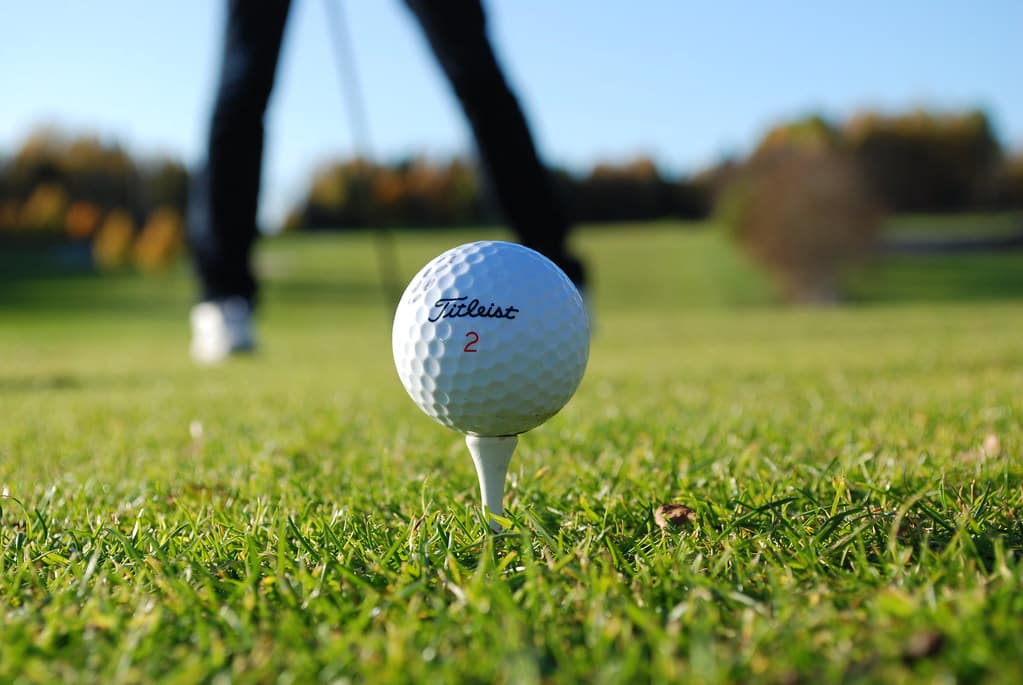 Golf is one of the most popular sports in Ireland, and ranks at number one as the fastest ball game in the world, with numerous talented Irish golfers making a big name for themselves on the global scene.
Thus, it is no surprise that the Irish PGA Championship, held at various golf courses around the country, is one of the most popular Irish sporting events.
Address: Various locations
2. Six Nations Rugby Tournament, Co. Dublin – Ireland's success on the global stage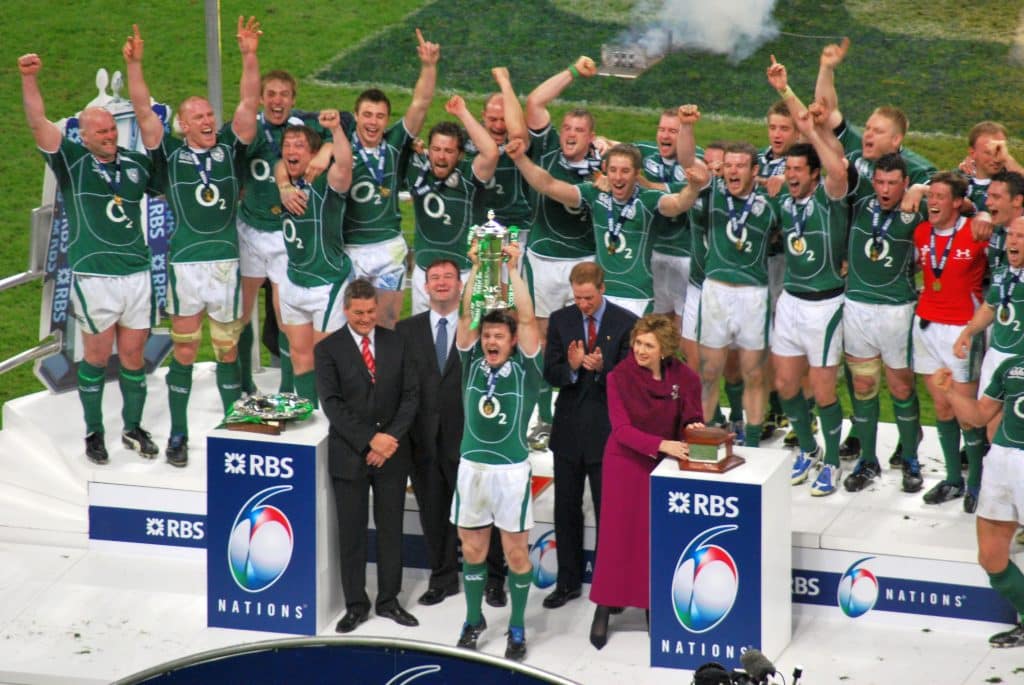 Similar to golf, rugby boasts a huge following in Ireland, with many people across the country following their home province team to success.
Every year, Ireland takes place in the Six Nations Rugby Tournament against the likes of New Zealand, England, and France. Various tournament matches are held in Dublin's Aviva Stadium, and each draws in massive crowds.
Address: Aviva Stadium, Lansdowne Rd, Dublin 4, Ireland
1. All-Ireland Finals at Croke Park, Co. Dublin – Ireland's native games
Topping our list of biggest events in Ireland's sporting calendar is, undoubtedly, the All-Ireland Finals at Croke Park in Dublin.
Welcoming competitors from Ireland's native Gaelic Games to the capital city, the finals in September are some of the most highly-anticipated sporting events in the country.
Address: Jones' Rd, Drumcondra, Dublin 3, Ireland
Legal Disclaimer
We cover articles relating to many activities. Some of our articles showcase gaming and gambling as activities. While we do not take money for bets or own any gambling venues, we feel it is important that our readers know the risks of such venues or sites that we may mention in our articles. Gambling involves risk. Please only gamble with funds that you can comfortably afford to lose. See our legal disclaimer for more info.