Irish culture is one that is rich, diverse, vibrant, and interesting. Ireland has many cultural traditions and customs with fascinating origins.
Irish culture is famous around the world and widely celebrated. From Irish dancing and traditional music to Ireland's influence on Halloween and other religious festivals, its impact has travelled far and wide.
Irish culture contains a wide variety of traditions and customs that can be even dated back to Roman times.
This article will shine a light on Irish culture by listing ten Irish cultural traditions, customs, and their origins.
10. Sport – a national pastime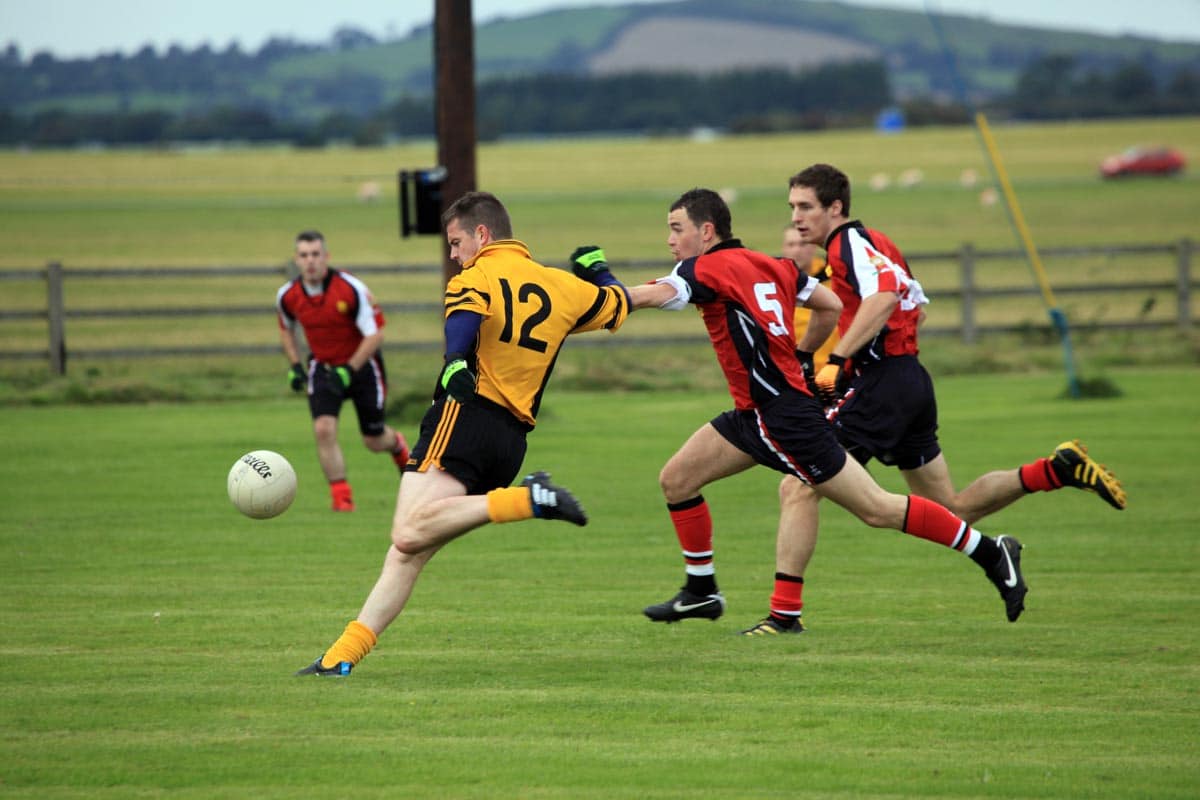 Sport plays a massive role in most Irish people's lives, and nowhere else can this be more clearly seen than at a GAA match as GAA is one of the top Irish culture touchstones.
From every village and town who support their own clubs to getting behind their respective county, there is much pride and bragging rights that come from being successful in GAA.
Gaelic games have been played throughout history in Ireland with their first account being recorded over 3,000 years ago!
9. The pilgrimage of Croagh Patrick – an important religious tradition
Making the pilgrimage up Croagh Patrick mountain once a year is seen as another important Irish tradition. Every year thousands of people make the challenging climb to the peak of Croagh Patrick (some even barefoot), which honours Ireland's patron saint, Saint Patrick.
In ancient Irish history, druids used to make this pilgrimage to mark the pagan festival of Lughnasadh, and it still remains an essential part of Irish culture to this day!
8. Celtic pagan festivals – where Irish culture originates from
Much, if not all, of Irish culture is largely derived from ancient Celtic pagan festivals and practices.
Pagans dictated important dates of the year through four events: the festival of Imbolc to mark the beginning of Spring, Bealtaine to mark the beginning of Summer, and Lughnasadh and Samhain to mark the beginning of Autumn and Winter respectively.
These pagan festivals are still celebrated by many today and have become Irish traditions.
7. Literature and the arts – a talented nation
Irish culture is heavily enriched by its relationship with literature and the arts, and it naturally has produced many great artists. From musicians and poets to playwrights and authors, Irish people have truly made their mark on the world through their artistic talents.
Some of the most famous artists to emerge onto the world stage include W.B. Yeats, Bernard Shaw, Samuel Beckett, James Joyce, and Oscar Wilde. Ireland continues to place an important emphasis on literature and the arts.
6. Potatoes – the staple of any good Irish diet
Despite not coming to Ireland until the 17th-century, potatoes remain a staple of the Irish diet. As such, they have become the unofficial and often underrated mascot of the Irish food scene.
Potatoes remain a fan favourite for most Irish people to have on their plates at dinner time.
5. Mythology – fantastic folklore
Ireland can boast a wealth of mythology and folklore, which has helped to shape Irish culture.
Ancient Irish folklore still remains today and is a celebrated aspect of many Irish traditions and customs.
4. Irish dancing – famous across the world
Riverdance is widely known as one of the best Irish traditions known worldwide. It became extremely popular in the 1990s thanks to its introduction to the world during the 1994 Eurovision song contest.
3. Trad music – the sound of Irish culture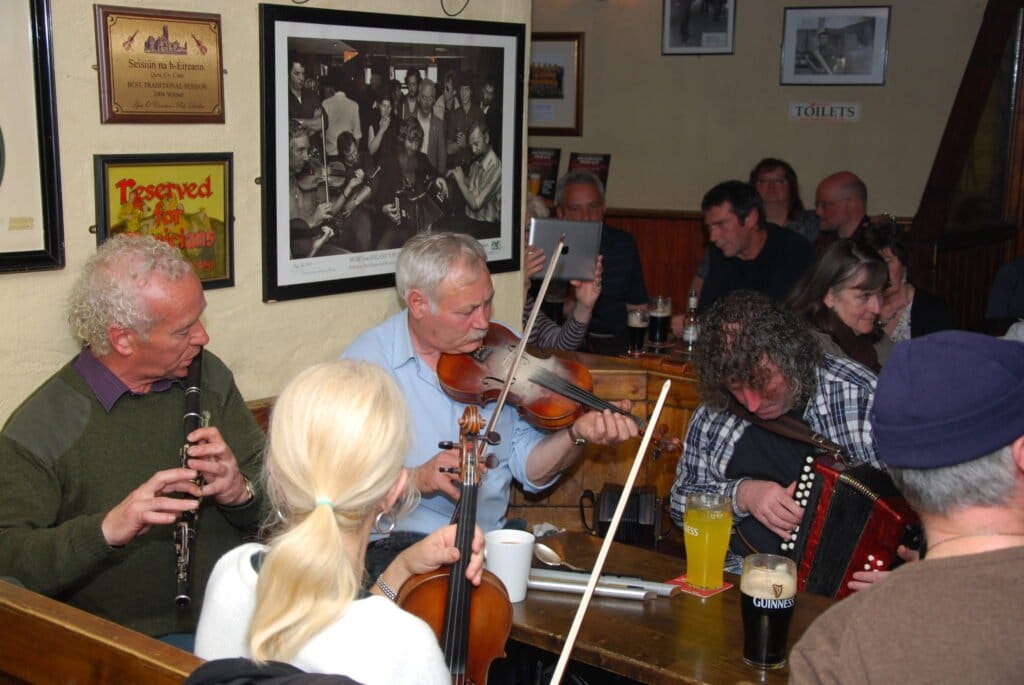 Traditional Irish music is famous across the world, and its sound instantly invokes warm memories of the Emerald Isle.
Any pub in Ireland (or in any Irish pub abroad), you will be sure to hear the dulcet tones of Irish instruments such as bouzoukis, uilleann pipes, tin whistle, the Bodhrán, and many more. For sure one of the best traditions in Ireland.
2. Pub culture – an essential aspect of Irish culture
Pub culture is one of the most defining things about Ireland and Irish customs, and whether it's a rural pub or one in a big city, you will be sure to find a lively bar with an even livelier crowd and great drink and music.
1. Saint Patrick's Day – an annual and worldwide celebration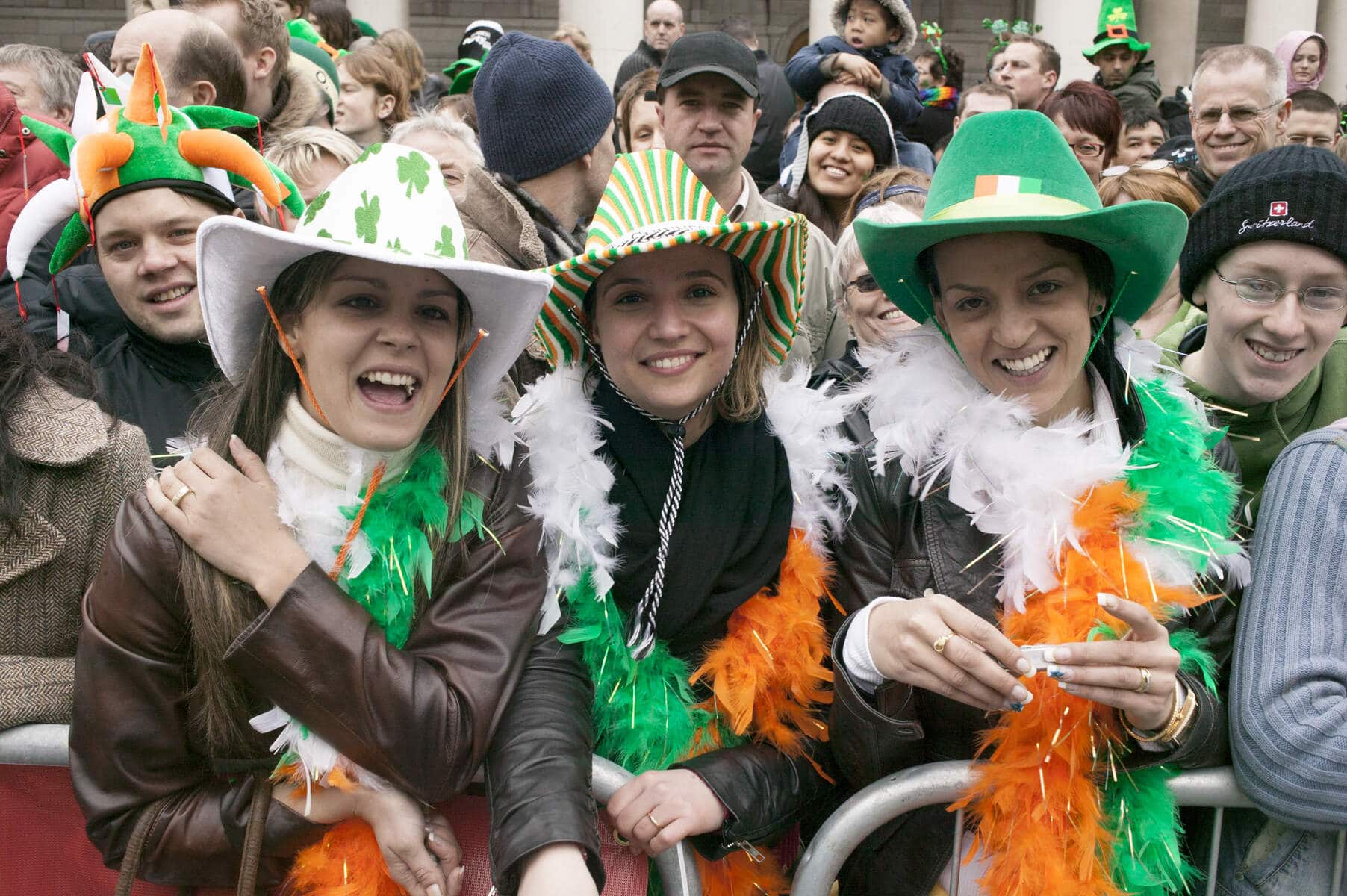 In first place on our list of ten Irish cultural traditions, customs, and their origins is one of the most important parts of Irish culture: Saint Patrick's Day.
It is Ireland's annual holiday and a day dedicated to Irish culture that is celebrated across the world where everyone feels a little Irish.
That concludes our article on ten Irish cultural traditions, customs, and their origins. Are there any other aspects of culture of Ireland that you think deserved to make our list?