A tribute to a Kerry legend's wake has now been viewed over one million times.
Irish wakes are known all over the world for their unique way to celebrate the life of a person who passed away.
If you are Irish, then you will know that a wake usually includes a lot of alcohol and a sing-song. The wake for Ger "Farmer" Foley in Killorglin, Co. Kerry is a good example of what can happen at an Irish wake.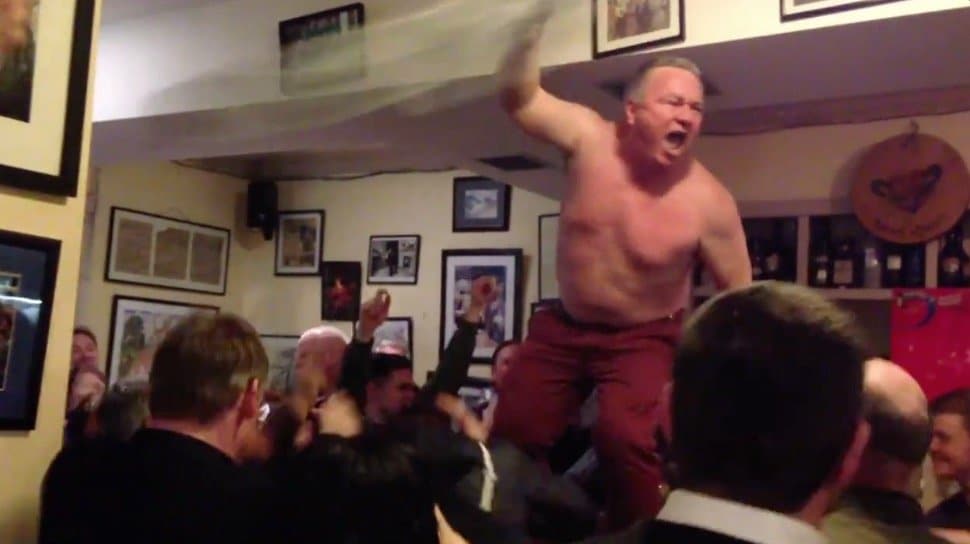 If you don't know, Killorglin is a town in County Kerry, South West of Ireland.
Killorglin is located on the Ring of Kerry and The Wild Atlantic Way.
Historically founded and developed on the beautiful River Laune which is known for salmon and trout fishing. The population of Killorglin is 2085.
Unfortunately, Killorglin-native Ger lost his battle with Cystic Fibrosis at just 45 years of age, leaving behind his wife, his two young children, and an Irish town of friends and family members who are devastated by his loss.
After the funeral, mourners gathered at Falvey's Pub to raise a pint in Ger's memory, and, as is customary at many Irish wakes, a few songs were sung in his honour.
A close friend Brian O'Sullivan led the crowd in a lively rendition of "Mr. Brightside," by The Killers, which is something of a New Year's tradition in Falveys.
Little did he or anyone else realise, the video would go viral or that the song's creators would be reaching out to him online in a day's time.
The video has since been viewed over one million times and that number is still growing.
"If Brandon ever needs a fill-in, we're calling you!" they wrote on Twitter, referring to frontman Brandon Flowers. "May we all have friends like this."
The response to his rendition astounded O'Sullivan, but in an interview with Irish radio station Today FM he emphasised that the night was about Ger Foley.
"There were beautiful singers there all night, an explosion of life and the songs he would have loved growing up so I thought Mr Brightside would be a great tribute to him," he said.
"When I stood up on that bar I wasn't standing up for people in America or Australia or in the world, I was standing up for Farmer. That was my tribute to him.
Going global is fantastic but it's about Ger and CF and not Brian O'Sullivan," he said.
Talking about how Ger had received a crucial lung transplant in 2003, which gave him time to start a family, O'Sullivan encouraged people to make sure they are registered as organ donors.
"Without Ger getting a transplant back in 2003, a double lung transplant, there would be no Isabel and Peter.
That's his legacy and getting that into people's heads – people can save lives by running into a building or whatever but people can save people's lives by just carrying a donor card. That's so important. Ger's legacy lives on because of a donor card."
If you loved this video, please like and share it with your friends.
Watch the amazing video below:
https://vimeo.com/160353693