The Sam Maguire Cup is to be awarded without contest this year to the current holders Dublin, the President of the GAA announced via social-media late last night.
While the vast majority of counties had no chance of winning it anyway, the move has caused consternation across the country scene, especially in Kerry, who bottled their chance last year.
Online press briefing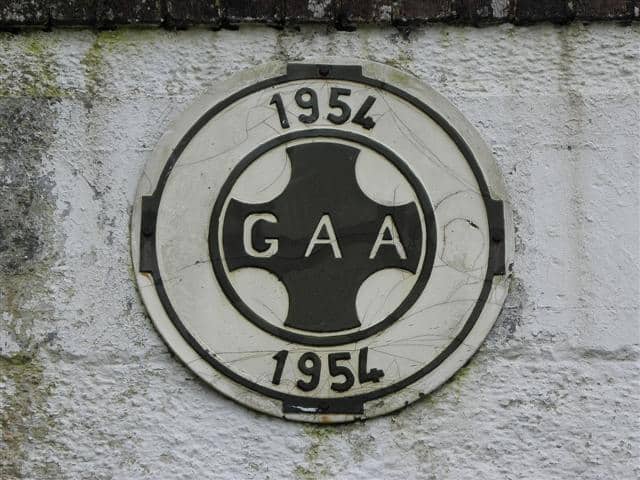 Speaking during an internet broadcast the Association's president Sam O'Reilly said; "Due to this virus thingy we are left with no option to conclude this year's football championships by September.
"We can't allow the championships to be postponed until 2021. We would end up in a situation where the 2021 championships would really be the 2020 games and the 2022 games would really be the 2021 games and on and on ad-infinitum — that's just not on," he said.
Just give it to the Dubs
"No, we have come up with a far simpler idea," the president said before he continued to explain. "We are simply just going to award the Sam Maguire to last year's winning county, Dublin.
"Like in all fairness, they would likely have won the bloody thing again this year," Mr O'Reilly, who coincidentally is from county Dublin, told the online reporters who were watching and giving thumbs-up and smiley-faces on the rolling commentary.
Not so popular in the Kingdom
"Ok, so it won't please everyone — especially the Kerry lads — but in all seriousness, who cares?" the GAA Boss pointed out. "Yeah, yeah, yeah. So we could have held the games behind closed doors and limited the attendance to a social distancing compliant 500.
"But that would have just about covered those who get the freebie tickets like every shagging local politician, parish priest, and publican who is owed a few bob by the county boards.
"Shur, we wouldn't have made anything at all. And that's really what it's all about — big bucks for the association," he said, in an honesty that has been lacking before.
Make money from pay-per-view
"No, it's way better this way. Dublin gets to retain the championship, Kerry gets shafted again and all is well in the world. Of course, it will involve a significant cash loss for us here in Croke Park HQ.
"But what we hope to do is to re-run the 2019 final on the pay-per-view and we expect all our loyal supporters to put their hands in their pockets and subscribe via our Paypal account.
"We've even heard that bookies in Kerry are taking bets on the outcome, so it's good news all-round, so it is," the President said, happy at the prospect of making cash for the Association.
As for the Hurling
O'Reilly was asked about the All-Ireland Senior Hurling Championship for 2020 and replied; "Well, that's a horse of a different kettle of fish, so it is. We were going to do the same kind of thing and just award it to last year's winners, Tipperary, but to be honest we had a fair bit of opposition from Kilkenny.
"As a matter of fact, Brian Cody was seen hanging around the car park carrying a great big fecking hurley and we didn't want to risk his wrath — you know what he's like when he has a temper.
"So what we have decided to do is to simply toss a coin to decide this year's champions, heads for Tipp and tails for Kilkenny," the GAA chief concluded. Meanwhile in Ireland has learned that frantic efforts and appeals are being made over social-media in Kilkenny to find a double-headed coin.
Disclaimer
This article is satire. We do satire articles because it is great craic and Irish people love it! Articles in this section are spoof articles which should not be taken as the truth, nor are they are intended to offend.