We all knew the Holywood man could act, but we were caught unawares when he took to the stage to reveal he also has a great singing voice.
Northern Ireland's man of the moment, Jamie Dornan, took to the stage following the LA premiere of Belfast to treat guests to a rendition of 'Everlasting Love'.
The Holywood man joked with fans about performing the tune in front of the crowd ahead of the screening. But no one expected him to actually follow through!
Watch the video below as Jamie Dornan sings 'Everlasting Love' at the LA premiere of Belfast.
The most anticipated movie release of this year – an incredible cast of stars
Dornan stars as Pa in Kenneth Brannagh's upcoming semi-autobiographical movie Belfast. The film tells the story of a young boy named Buddy growing up in 1960s Northern Ireland.
The movie is a poignant tale of a working-class family caught up in what was a very tumultuous time for the country.
Caught between the decision to leave the city but worried about leaving behind family, the story may ring true for many families across Belfast.
Dornan stars alongside big names such as Caitríona Balfe, who plays ma, Judi Dench, who plays Granny, and Ciarán Hinds, who plays Pop.
The star of the show, however, is 10-year-old Belfast lad Jude Hill, who portrays Buddy.
Everlasting talent – is there anything this man can't do?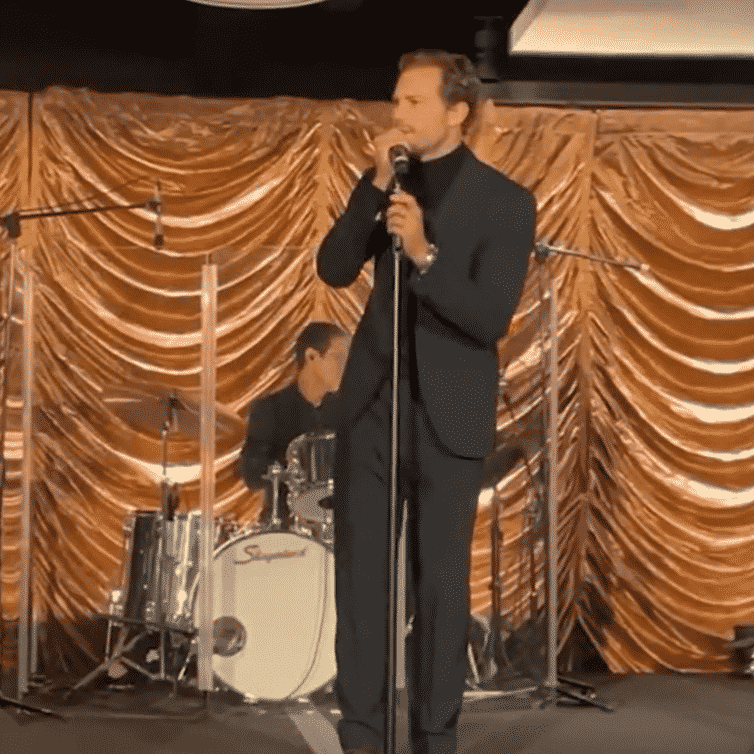 During a scene in the movie, Dornan performs the song as he dances with his on-screen wife, Caitríona Balfe.
However, the Northern Irish actor brought the scene to life as Jamie Dornan sings 'Everlasting Love' at the LA premiere of Belfast.
The video emerged on Twitter showing the 39-year-old actor, dressed in his suit and tie, take to the stage to serenade the crowd at the post-premiere reception.
Accompanied by a talented band, fans were wowed at Dornan's surprisingly good singing voice as he took to the stage at the Academy Museum of Motion Pictures.
Jamie Dornan sings 'Everlasting Love' at LA premiere of Belfast – a pleasant surprise for guests and fans
The official Belfast movie Twitter account posted the video on Tuesday night.
The caption reads, "Jamie Dornan serenades the crowd at last night's #BELFAST premiere with his irresistible rendition of 'Everlasting Love'."
Speaking to Variety before the premiere, Dornan joked about the possibility of taking to the stage. He said, "Let's see what happens; I need a couple more drinks in me before I do that sort of thing."
When asked if he would consider performing in front of a bigger crowd at an event such as the Oscars, he said he would "give it some careful consideration".
Dornan's on-screen family, Jude and Caitríona, can be seen in the video singing and dancing along as the actor performs on stage.
Amassing almost 2,000 likes on Twitter, fans were will impressed by Dornan's performance.
One replied, "Jamie is absolutely, positively a grand showman!! He is infectious!! Cannot wait to see #Belfast tomorrow."
Watch the brilliant video here: