Derry woman Nadine Coyle rose to fame when she joined Girls Aloud on the U.K. talent show Popstars: The Rivals in 2002 and will bring her stardom to Belfast this weekend.
Derry woman and former Girls Aloud member Nadine Coyle is set to make an appearance at a Belfast club this weekend.
Fans will get the chance to meet the popstar at the Kremlin, 'Ireland's biggest LGBT nightclub', this Saturday.
Doors open at 9 pm, and tickets are on sale from now until Friday from Union Street Bar.
Nadine Coyle to make appearance at Belfast club – a must for Girls Aloud fans
For anyone who grew up in the noughties, it felt like Girls Aloud were everywhere.
The band was made up of Nadine Coyle, Cheryl Tweedy, Sarah Harding, Nicola Roberts, and Kimberley Walsh. For a while, the glamourous five-piece seemed to release a new single every week.
During a career that spanned a total of eight years, the girl band achieved 20 consecutive top ten singles in the U.K., including four number ones.
Two of the seven Girls Aloud albums also reached number one, and the band were nominated for an impressive five Brit Awards.
We all have memories of dancing to one of their upbeat tunes growing up. And now, for the ultimate trip down memory lane, Belfast fans can get the chance to meet the group's Irish counterpart.
All you need to know – how you can meet Nadine Coyle
Nadine Coyle is set to make an appearance at Belfast club, Kremlin, this Saturday, 6 November.
Tickets for the event are priced at £10 and can be purchased from Union Street Bar from now until Friday.
Doors will open at the Donegall Street nightclub at 9 pm. Nadine will be accompanied by Kremlin's resident DJs Gareth Woods and Grannie Dee.
Clubs across Northern Ireland only just reopened on 31 October. So, Nadine's appearance at the Belfast nightclub is sure to be an unforgettable night.
A cancelled 2018 tour – a return trip to Belfast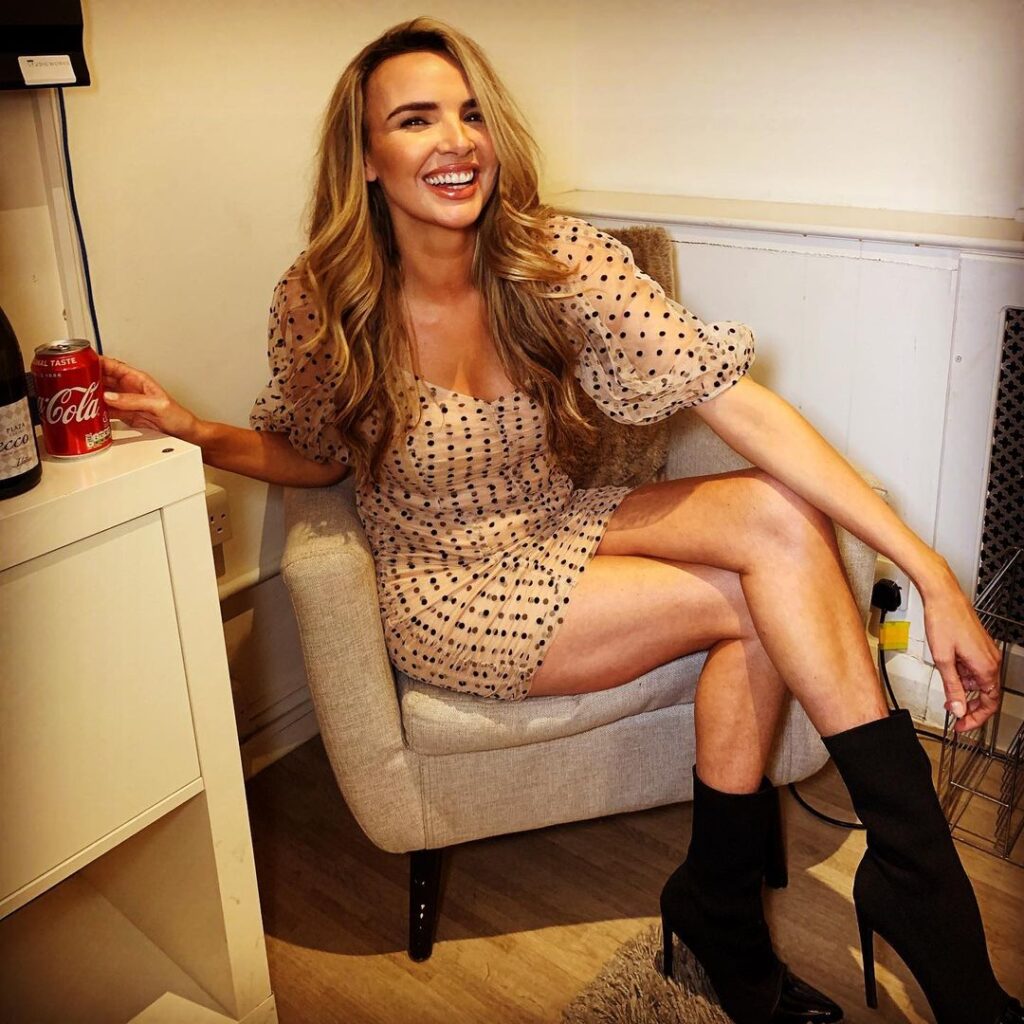 Nadine Coyle's appearance at the Belfast club this weekend will be the first time the popstar has planned a visit to the city since 2018.
Nadine was due to perform 'The Greatest Hits Of Girls Aloud' during her solo U.K. and Ireland tour in 2018. However, she was forced to cancel due to unforeseen circumstances.
The Derry woman released a statement at the time regarding the cancellation.
She said, "Hi guys, I am so sad to say I'm not able to do the tour at this time. I am so sorry and really wish things were different, but for many reasons, it is not meant to be.
"You deserve the best show possible. And with such big venues and very little dates, it was becoming impossible to achieve what we had wanted to do.
"Everything is a lesson & this is definitely one for me. Thank you for your continued love and support!"