If you love a bit of themed extravagance on your trip to the cinema, this might be just the ticket for you, as Ireland's largest cinema chain, Omniplex, has added cinema-themed hot dogs to menus in select cinemas around the country.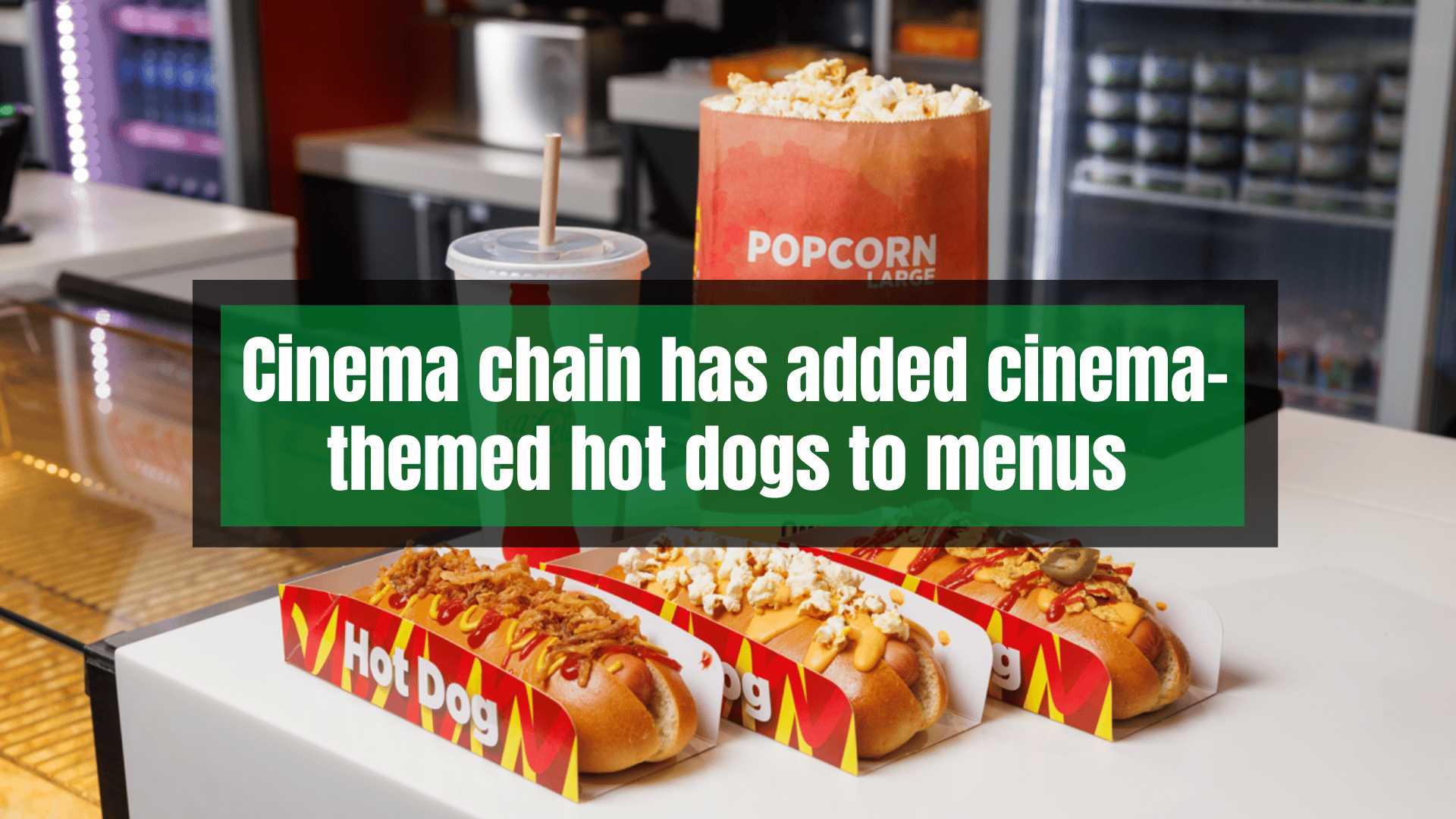 Omniplex Cinema Group has announced the addition of three different gourmet hot dogs to its menu.
Due to customer demand, Ireland's largest cinema chain has launched three gastronomic '100% pork' hot dog varieties across an initial ten locations from yesterday, 23 November.
Vegetarians, don't fret, as Omniplex is also researching vegetarian hot dog options, with the hopes to add it to the line-up in 2023.
Ireland's biggest cinema chain has added cinema-themed hot dogs to menus – an interesting variety of hot dogs
Omniplex is Ireland's biggest cinema chain, and they have added three varieties of cinema-themed hot dogs to their menus.
First up is the Crispy Classic, a hot dog that is topped with crispy onions, ketchup, and mustard. Next is the Nacho Fanatic, which boasts a coating of warm cheese sauce, nachos, sriracha sauce, and jalapeños.
Last but certainly not least is the Cinematic. This is a super unique hot dog topped with popcorn and cheese sauce. Which one would you like to try?
An exciting new addition to Irish cinemas – gourmet, cinematic hot dogs
Speaking on the new addition to their food offering, Omniplex Cinemas Director Mark Anderson said, "We are so excited to launch gourmet hot dogs to our cinema menu.
"Reacting to customer expectations informed our decision to include three unique varieties of hot dogs.
"The high-quality foods available at our cinemas allowed us to get creative with toppings and we are confident customers will quickly find their own favourite".
Where you can try them – select cinemas around Ireland
The new and exciting hot god menu has been launched in ten cinemas across the north and south of Ireland.
For those of you in the south looking to try the gourmet hot dog range, you can do so in Dublin (Rathmines), Cork (Mahon Point), Limerick (Crescent SC), Galway (Salthill), and Wexford.
For cinema-goers in Northern Ireland, you can try out the new range at Omniplex locations in Bangor, Craigavon, Dundonald, Lisburn, and Newry, with plans to expand in 2023.
Omniplex is also searching for vegetarian hot dog options to add to the line-up in 2023.
Cinema fans can look forward to enjoying the gourmet hot dog range while enjoying upcoming blockbusters, including Roald Dahl's Matilda The Musical, the much-anticipated Avatar: The Way of Water, and many more. You can book your visit here.