In our biased opinion, we feel the 90s were definitely one of the most magical eras in Ireland. This was partly thanks to cheery characters like Dustin the turkey.
Let us paint a picture of the 90s for you: the school bell rings, and you stuff all your gel pens into your pencil case for home time. You leg it home as fast as you can to catch the greatest TV programme of all time: The Den.
And who was at the forefront of our love for The Den? The legend that is Dustin, of course. From his constant slagging to his many business ideas, he always had us entertained. Read on to find out the top ten things every 90s kid loved about Dustin the turkey.
10. His business ethic – a bird full of ideas
Dustin the turkey had his wing in many pies; a builder by trade, he was always a bird for earning an extra few bob on the side.
Who remembers the time when he ran a taxi rank out of The Den house? Or the time he opened a chipper right on set?
9. His way with the birds – he knew how to sweet talk a woman
The women of Ireland could never resist Dustin, and we're not surprised; he is one smooth talker.
He has had romantic histories with the likes of Sharon Ní Bheoláin, Rosanna Davison, and Vogue Williams, to name but a few. We are mad jealous of them.
8. His constant slagging – a lovable rogue
It's fair to say that nobody was safe from Dustin's bad-mouthing.
Dustin was fearless in his insults, from Ann Doyle to Twink, Gay Byrne, and even past president Mary Robinson. He was genuinely untouchable in the 90s.
7. He was a politician – leader of the Poultry Party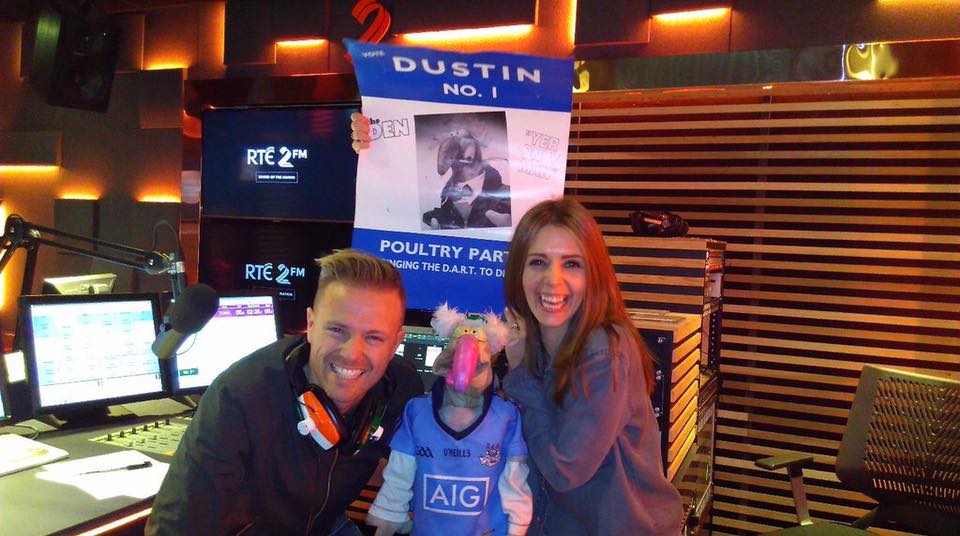 Few may remember Dustin the turkey's run for general election back in the 90s. Still, his campaign had some impressive manifesto points worth mentioning.
Our favourite was his 'Bring the DART to Dingle' campaign – inspiring!
In his own words, "I'm right-wing and left-wing cos I'm a bird obviously", he just wanted everyone to be happy, really.
6. His dance moves – rarely seen but always enjoyed
Dustin's signature dance move was, of course, the Flap Flaps.
Still, he seldom did it as he believed everyone laughed at him… well, we did laugh, but we promise we were laughing with him. We'd never laugh at Dustin; why would we laugh at an icon?
5. Sneaking on to the Toy Show – where there's a will, there's a way
The Toy Show was and still is a staple in every Irish child's Christmas routine.
Dustin loved the Toy Show, but presenter Gay Byrne found Dustin too rude for the impressionable children watching. This didn't stop Dustin, however, who always found a way to boycott the show.
4. He was never afraid to stand up for his rights – a voice for the voiceless
When Pat Kenny became the host of The Late Late Show, he cracked down on the rules and upped Toy Show security, ending Dustin the turkey's reign of sabotaging the Toy Show.
This led to Dustin hosting a big protest outside of RTE studios. We supported him every step of the way.
3. He is a musical prodigy – too many hits to count
There are no ends to Dustin's musical talents, from his Christmas single, Christmas Tree, to his hit, Funky Ford Cortina, and everything in between.
He has sung with talents such as Joe Dolan and Bob Geldof. Dolan and Geldof are fortunate to have had the help of such a talent to help boost their careers; we hadn't heard of either of them before Dustin discovered them.
2. He is a Eurovision sensation – Irlande douze pointe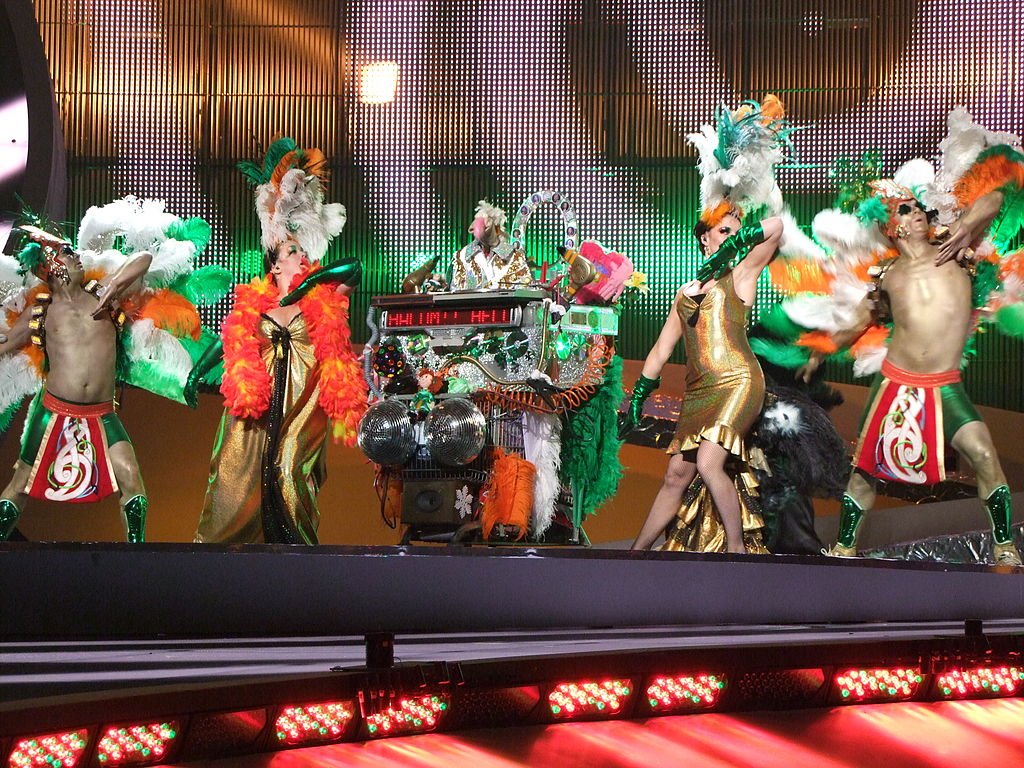 Only the children of the 90s could truly appreciate Dustin's stint as a Eurovision Song Contest singer. While he didn't place in the competition, he placed in our hearts.
Some may say his entry made a mockery of the integrity of the competition. We say he embodied everything that Ireland stands for: the craic.
1. He had a heart of gold at the bones of it all – a turkey for all seasons
Beneath his ruffled feathers, rude words, and fart noises, Dustin the turkey wanted the best for everyone (especially himself).
At the bones of it all, Dustin had a soft heart and had his own anxieties like all of us.
Christmas was always a hard time for him for obvious reasons, yet he would always help us smile through his own hardships.
And there you have it. A comprehensive list of why Dustin the turkey is the best thing to come out of Ireland since Cú Chulainn. We believe that if he ran for president now that all the 90s children can vote, he'd win in a landslide.