Upping sticks and moving to a new country can be daunting. If a move to the Emerald Isle is on the cards, make sure to consult these five essentials you need for moving to Ireland.
When moving to a new country, there are so many things to bear in mind. You must consider transport, living situation, and potential language barriers. And that's just the start of it.
With so much to remember, it's easy to omit an important document that could completely scupper your plans.
You'll be glad to know, then, that we have compiled a list of the top five essentials you need for moving to Ireland. Consult our list and ensure you have all of the following ahead of the big move.
5. A visa – different rules for different nationals, so double check
In general, most nationals do not require a visa to visit Ireland as a tourist. Most can spend an uninterrupted period of 90 days in the country. This is similar to the time afforded by the ESTA visa Ireland nationals need to visit the US.
However, the rules vary depending on nationality when it comes to moving to Ireland permanently. UK, Swiss, and EEA citizens all have the right to travel and work freely in Ireland as long as they have a valid passport or national identity card.
All other nationalities must obtain a long-stay 'D' visa if they intend to stay in Ireland for longer than three months to work, study, or settle. Upon being granted a 'D' visa, you should register for an Irish Residence Permit as soon as possible.
4. Money – you must have evidence of funds to support your move to Ireland
Admittedly, Ireland – particularly Dublin – can be a bit expensive. Although cheaper alternatives exist, rent prices are high in the capital, as is the cost of living.
That said, then, you must provide proof of means to support your move to the country. If you want to move to Ireland for work, you should be able to show funds of €10,000.
On the other hand, retirees wishing to relocate to Ireland must demonstrate an annual income of at least €50,000 per person. This rule applies regardless of current funds and lack of debt.
3. Proof of accommodation ­– you must provide details of where you're staying
In order to enter Ireland using a visa, you must provide details of your accommodation in the country.
Obviously, it would be reckless to advise that you arrive on a permanent basis without having living quarters sorted. However, if that is the case, and you plan to stay at a hotel or hostel for an initial period, you will be required to show details, including booking information and address.
2. Work permit – apply for one of nine different permits
If you plan to move to Ireland for work, you must apply for and obtain one of nine employment permits.
One of these is the Critical Skills Employment Permit, which is open to professionals in the fields of Media, Engineering, ICT, Health, Education, and Architecture, among others.
If the Critical Skills Employment Permit does not cover your profession, you should apply for the General Employment Permit. Note, however, that exemptions exist that you should consult in advance.
Other, more specific permits include the Intra-Company Transfer Permit, Exchange Agreement Employment Permit, Internship Employment Permit, Contract for Services Employment Permit, and Sport and Cultural Employment Permit.
You must already have a job offer or a contract of employment in order to apply for any of these permits. You must also supply several documents, such as passport-sized colour photographs and copies of your passport, utility bills, and any certified qualifications.
1. The craic – the most critical essential you need for moving to Ireland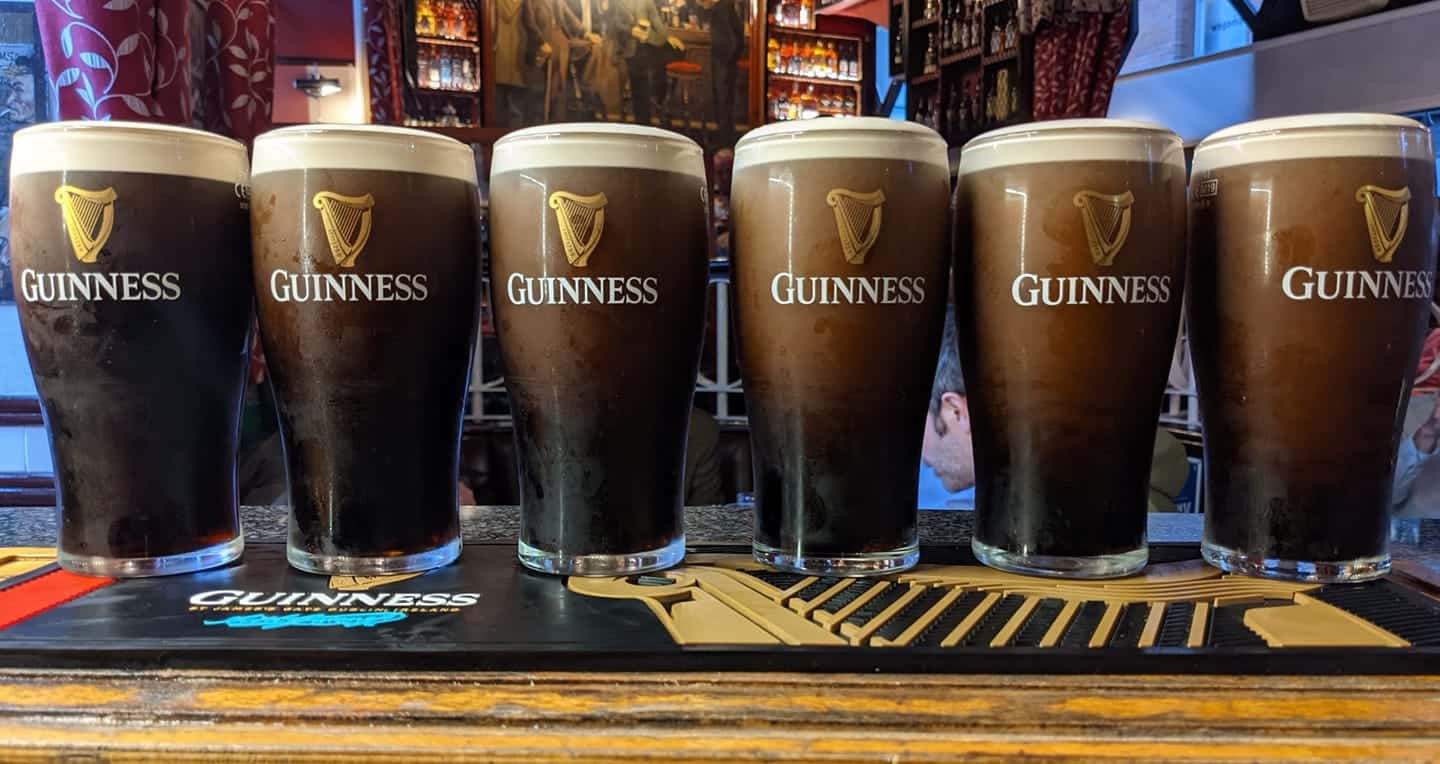 The Irish have a reputation as some of the most hospitable and welcoming people in the world. Key to their friendliness is the craic. So, if you plan on moving to Ireland permanently, this is essential for your cultural assimilation.
If you are unfamiliar with the term, 'craic' encompasses good times, sociability, and all-round bonhomie.
The Irish will welcome you with open arms if you're a friendly person who treats everyone you meet with the same respect and geniality that you'd expect to receive yourself. And if you take a wee drink, there'll be many a pint on the bar for you.