The 90s were a weird and wonderful time for children's TV in Ireland. So, it should come as no surprise that there are still so many TV shows all Irish 90s kids will remember even to this day.
While the 1990s are now two decades gone, the impact that it had on culture and entertainment lives on today. For those who grew up in the 90s, in particular, nostalgia for that simpler time remains stronger than ever.
From after school specials to Saturday morning regulars, there are many great kids TV shows that all Irish 90s kids will remember with fondness.
So take a trip down memory lane with us today. In this article, we list the top five best TV shows all Irish 90s kids will remember.
5. Recess (1997 – 2001) – we all wished school was as fun as this
Recess was a great TV series that ran in the late 90s and is a show that most Irish 90s kids will be sure to remember.
The show depicted and followed the lives of a group of primary-school-aged American kids. They traversed the trials and tribulations involved with growing up and navigating playground politics in a fun and wacky school.
The leader of the group was the popular and lovable rogue Theodore Jasper 'TJ' Detweiler. He does his best to protect the kids on the playground from the 'evil' teachers and school staff.
4. Sabrina the Teenage Witch (1996 – 2003) – a 90s icon
When one thinks about TV shows all Irish 90s kids will remember, Sabrina the Teenage Witch is one that always comes to mind.
Sabrina the Teenage Witch starred teen-crush Melissa Joan Hart.
She navigated the trials of growing up and the problems related to developing and managing her magical powers when she discovered on her 16th birthday that she was, in fact, a witch!
Sabrina also lives with her witch aunts, Zelda and Hilda Spellman, who help guide her with magic and moral advice. The show was loved for its wacky and comedic charm.
3. The Animals of Farthing Wood (1993 – 1995) – an emotionally scarring show
The Animals of Farthing Wood focused on the struggles of a group of woodland animals forced from their native land by humans. They have to undergo a terrifyingly dangerous journey to a promised land where all animals can be safe.
While the show is not as dark as something similar such as Watership Down, it certainly didn't pull any punches as it showcased some quite scary animal deaths caused by humans.
It was certainly a show that would remain etched in any 90s kids' memory.
2. Bananas in Pyjamas (1992 – 2001) – a beloved children's programme
Bananas in Pyjamas was a beloved children's programme that first aired in 1992 and went on to run successfully into the next decade.
The shows two leading cartoon characters are quite distinctive and memorable as they were literally bananas that were dressed in pyjamas.
The cartoon was of Australian origin. However, it successfully crossed the worldwide divide as it made quite an impact on Irish TV and was a regular fixture in most 90s kids houses.
1. The Rugrats (1991 – 2004) – a show with a unique point of view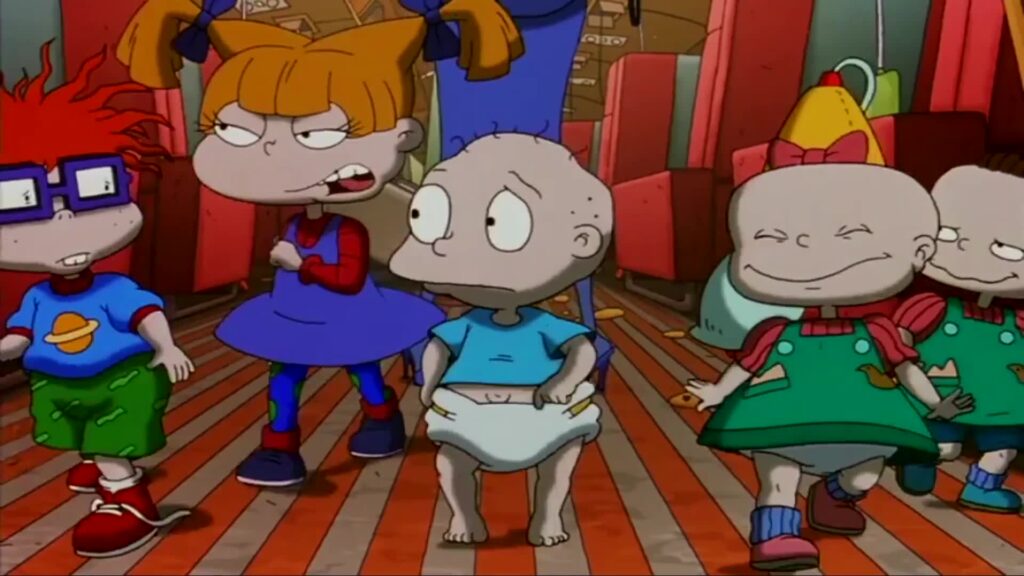 In first place on our list of the top five TV shows all Irish 90s kids will remember is Rugrats.
Launched in 1991, it is remembered across the world for its unique point of view. The cartoon presented things from the babies' points of view in a world where the adults are depicted as being clueless.
Rugrats was a comedy that adults could enjoy, too, thanks to its smart humour and witty dialogue. The show ran for over a decade and even had a few feature films to its name too.
That concludes our article on what we believe to be the top five TV shows all Irish 90s kids will remember.
How many of them do you remember watching as a kid? And were there any other 90s TV show classics that you think deserved a place on this list?