Kerry men are clever. We know, hear us out. Let us explain the six reasons why Kerry men really aren't stupid.
Yeah, we've all heard the jokes about Kerry men, but c'mon, can they really be that stupid?
Read on and discover six reasons why Kerry men aren't really that stupid.
6. A Kerry man discovered America –and had the sense to leave it
Saint Brendan the Navigator, a member of the Altraige tribe who were centred around Tralee in County Kerry, once set sail from the foot of Mount Brandon on the Dingle Peninsula and headed west out across the Atlantic.
Brendan's voyage is recorded in the book Navigatio Sancti Brendani (The Voyage of St. Brendan) written by an Irish monk in the 9th century and the land he is said to have discovered — what we call America — was included in early maps.
The story goes that Brendan and 16 of his followers spent forty days on this continent before an angel visited him and told him to return to Ireland.
Perhaps the same angel also gave him a vision of how the States would turn out and the kind of elected presidents it would produce, and the dodgy foreign polices it would come up with.
Anyway, Brendan had the smarts to quickly leave the place, say nothing to no one, and leave it for Columbus to 'discover' years later, thus keeping his hands clean.
5. Kerry literary giants – many greats come from this county
While writing this I thought I'd include a few great Kerry inventors — unfortunately, apart from Young Jimmy O'Shea from Ballybunnion, who is credited with inventing the waterproof tea bag, and Dinny Murphy from Listowel, who patented the inflatable dartboard, there really aren't many great inventors from the Kingdom County.
However, every highway and byway in Kerry seems to have an abundance of literary talent.
Playwright John B. Keane, poet Brendan Kennelly, storyteller Peig Sayers, and singer-songwriter Christie Hennessy are only some of those who immediately spring to mind.
4. Kerry people are cute – glic when they need to be
They might come across as a 'bit on the dim side' but have you ever noticed they give nothing away? For example, ask a Kerry man a question, and he'll reply with another one.
"Excuse me how far is it to Killarney?"
"Well now, shur, that would depend. Would you be walking or driving, and why would you want to be going there anyway?"
No seriously, never ask for directions in Kerry without having a solicitor present.
3. They travel well – America's full of them
The list of notable Kerry natives who have left their mark on the world is extensive. From personalities as diverse as Jeremiah McAuley, who was born in 1839 in County Kerry, and who emigrated to the States only to spend years in jail on various charges, including fraud and street theft then reformed himself to found what became America's first rescue mission for the homeless, now known as the New York City Rescue Mission.
To William Melville, born in Sneem in 1850, and went on to become the first chief of the British Secret Intelligence Service, the fictional 'M' of the James Bond stories and the letter which all MI6 chiefs are referred to, is said to have originated with Melville's initial.
Anyway, the point I'm trying to make is that as Kerry suffered worse than most counties during the Famine, a disproportionate number were forced to leave Ireland and most did exceptionally well in their new countries.
Just look at New York and Boston where every second cop, fireman, and construction worker seems to have Kerry roots.
2. They never moved – sure why would they?
In fairness to Kerry people, they have the cop-on to stay put. They live in the most beautiful county in Ireland, surrounded by lakes, the sea, and mountains and they have the sense to stay put.
OK, you do get the odd one that becomes a teacher or civil servant and travels to Dublin, learns the language and works for years in the city.
But then they collect the pension and no sooner is the ink dry on the retirement cheque and they're back living in the Kingdom as if nothing happened — that's smart for you.
1. A unique breed having the last laugh – keep an eye on them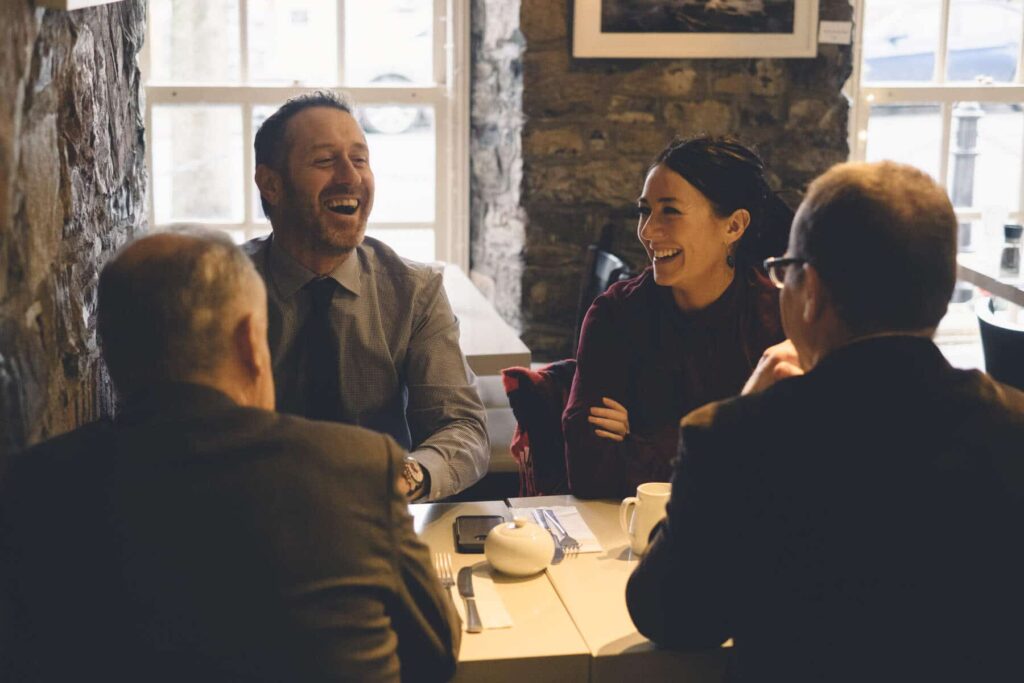 To close, you have to hand it to Kerry folk. They are unique, we laugh at them, tell jokes about them, won't let our sisters marry them, but secretly I think they have the last laugh — you just get that feeling, don't you?
As if they know something that the rest of us don't.
In this short article on six reasons why Kerry men aren't really that stupid, I hope I have done them justice.
Anyway, what do you call a Kerry man under a wheelbarrow? Answer — a mechanic.
Disclaimer
This article is satire. We do satire articles because it is great craic and Irish people love it! Articles in this section are spoof articles which should not be taken as the truth, nor are they are intended to offend.