The Qatar World Cup is fast on the approach. But Irish fans have been left wondering why the Emerald Isle aren't playing in the tournament.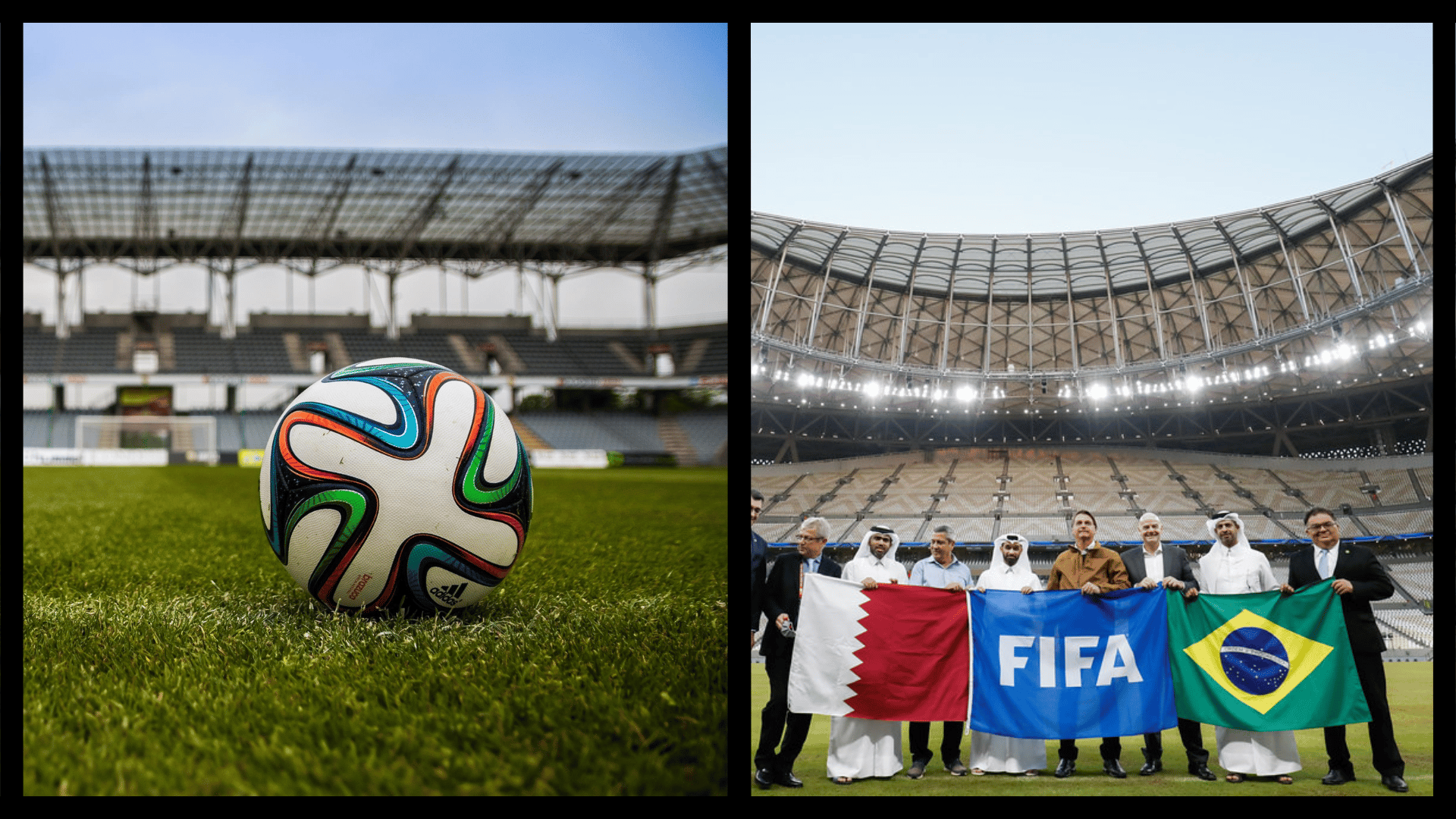 The World Cup is one of the biggest events in the football and general sporting calendar.
With countries from all over the world coming together to compete for the top prize, it sure is an occasion that football fans don't want to miss.
Still, for some, it may seem quite a disappointment that Ireland didn't make it to this year's World Cup In Qatar, and this is especially true for die-hard Irish fans.
So, why are Ireland not playing the upcoming Qatar World Cup, and who should you keep an eye on instead?
Ireland's World Cup Qualification journey ‒ not smooth sailing
If you're wondering why are Ireland not playing the upcoming Qatar World Cup, it's important to go back to the start. So, let's take a look back at how things got started, shall we?
Stephen Kenny has said that he did not believe the Republic of Ireland to be a real competitor to qualify for the World Cup in 2022.
He said that his objective has always been to guide the team to the finals of the European Championship in 2024.
With strong contenders such as Portugal and Serbia in their group, things did not look good for people betting on Ireland and the fans.
The manager for the Irish teams stated that his main objective now, after failing to qualify for the world cup in Qatar, is to be a competitive team in the 2024 euro cup in Germany.
Facing well-placed teams ‒ tough competition
Ireland, who have lost all 11 games they've played in under Kenny, faced polished Serbs because the Irish wasted their chance at the number two seed in the Nations League last year.
Ireland is now rated 25th in Europe, and they need to keep their spot in the top 30 to avoid becoming the fourth seed in the qualifying draw for Euro 2024, which will take place in December 2022.
In the last minutes of Ireland men's 1-1 draw with Azerbaijan, Seamus Coleman injured his hamstring. According to Kenny, Ireland should have won 4-1 or 5-1.
After Ireland scored the goal, there were only ten left on the field since they had utilized all of our substitutes.
"Seamus stayed on out of the goodness of his heart, but he truly couldn't run," Kenny explained.
So, if you're wondering why are Ireland not playing the upcoming Qatar World Cup, these factors come into play.
Which teams should you look out for? ‒ strong players
Belgium
When betting on the World Cup, Belgium has consistently ranked among the best teams in the world.
Even though some people state that their golden era is far gone, they are still a team that many teams are scared to face.
With players such as Vertonghen, Alderweild, Hazard, Lukaku, and Courtois, they have a great chance of winning the world cup this year.
Spain
Some people would debate that the Spaniards should have won the Euro 2020. Since then, the Spanish team has constantly been improving. This time around, they might just surprise everyone.
Their team has changed a lot since their glory days in the 2010s, but they still play in a beautiful, flowing way.
They were dominant in all their qualifying matches and have also been performing very well in competitions like the Nations League. So, it is reasonable to assume that they will be among the top teams competing in Qatar.
The only caveat is that Spain is in the same group as Germany. This may not provide them with the smoothest path to the elimination rounds.
England
Since England's only World cup triumph back in 1966, they have strived to bring back the glory days.
Even though they have failed to do so for a long time, they are still a team to fear. With a brilliant squad of young prospective players, they might just bring the trophy home this year.
The squad has evolved and matured since finishing fourth at the 2018 World Cup. Still, their subsequent performances have been inconsistent.
Who knows what kind of team England will bring to this tournament?
Argentina
Argentina has taken the world cup trophy back home two times before. Could they bring it back home another time?
Could this year be the lucky year for the star Lionel Messi to finally win the most prized trophy in football?
They are playing so well and seem to have built a team that doesn't have to revolve around Messi. So, they might bring back the trophy this year.
Argentina has a strong team that hasn't lost an international game since 2019, thanks to stars like Rodrigo de Paul and Angel Di Maria.
The Netherlands
Many people believe that the 2022 World Cup could be Holland's year to finally break through and claim a major victory on the world scene.
They boast a fantastic roster of players, notably Virgil van Dijk, Frenkie de Jong, and Daley Blind, all of whom appear to perform better when they are wearing their orange shirts.
In addition, now that Louis van Gaal is back in charge as head coach, we can anticipate the club to be well-structured and to play strategically.
Their most recent form has revealed that they are having difficulties. So, it is unknown whether they will be able to recapture their previous form.
Despite this, we should anticipate that the aforementioned teams will put on great shows. Thus, presenting us with some unforgettable matches over November.
So, even though Ireland aren't playing in the upcoming Qatar World Cup, there are still plenty of great sides to back.
Legal Disclaimer
We cover articles relating to many activities. Some of our articles showcase gaming and gambling as activities. While we do not take money for bets or own any gambling venues, we feel it is important that our readers know the risks of such venues or sites that we may mention in our articles. Gambling involves risk. Please only gamble with funds that you can comfortably afford to lose. See our legal disclaimer for more info.