With nights getting longer and Netflix calling, binge-watching a series is something we all do. Here are the ten best series to watch on Netflix Ireland right now.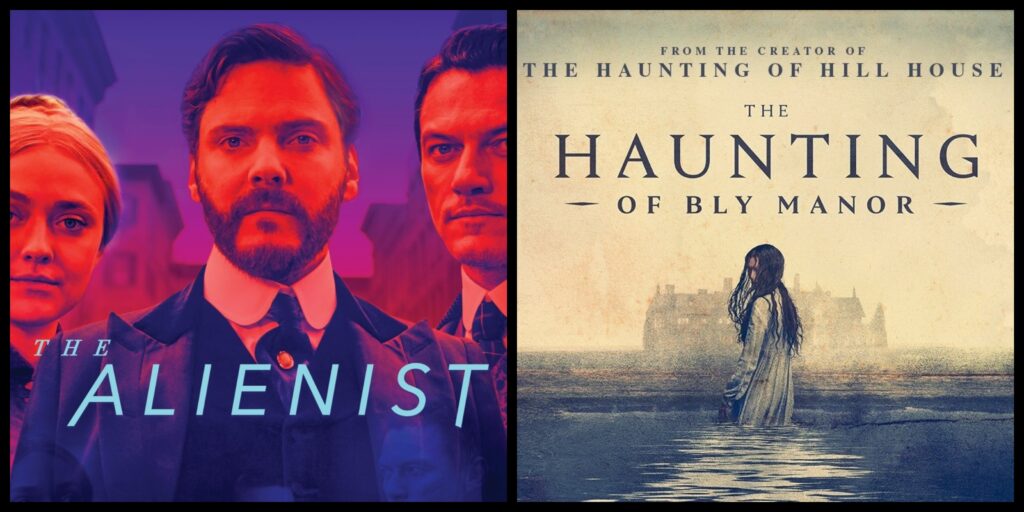 With so much choice out there, deciding on a Netflix series to watch can be a daunting and difficult task. Whether you are interested in comedy, documentaries, investigations, or dramas, then Netflix is the place for you.
Netflix originally started out renting movies in California. However, in recent years they have taken the internet by storm, offering a plethora of content. It is one of the most popular video streaming services, and every day their content library expands.
They work by acquiring licensing for TV shows to be shown across their platform while also creating an expanding range of successful Netflix Originals.
A TV show's licensing laws differ around the world, meaning that what might be available on the American Netflix might not be available in Ireland.   
So, with that in mind, here are the ten best series to watch on Netflix Ireland right now.
10. Cobra Kai – for a bit of nostalgia
If you were a fan of the Karate Kid franchise, then Cobra Kai is something you will enjoy.
The series takes place thirty years after the original film and rekindles the martial-arts rivalry between the karate duo.
There are currently two seasons on Netflix, so be sure to catch up before the third, which is due for release in January.
9. Dream Home Makeover – for a feel-good binge
For those who live out their design fantasies through a screen, then Dream Home Makeover is perfect.
Enjoy the magic of converting a space into a place of dreams. Redesigning the homes of real-life American families, the emotion is raw. Definitely one worth binge-watching!
8. 60 Days In – for a new perspective
This is one of the best series on Netflix if you enjoy opening your eyes to another world. In this series, volunteers enter county prisons and are treated like inmates.
Offering a unique insight into the world of prison politics and how corrupt some of the staff at the penitentiary centres are, this series is well worth the watch.
7. The Queen's Gambit – an underrated series
Based on a 1980s novel, this series follows the story of a female chess prodigy and displays the difficulties that women in sport face.
Set in the 1960s, the main character is an orphan, but she doesn't let this stop her getting noticed across the world for her talents.
The cinematography and carefully composed scenes in this series are reason enough to watch.
6. How I Met Your Mother – a comedy classic
No best series to watch on Netflix guide would be complete without a comedy classic, and this series is perfect if you are looking to dip in and out of a show.
Enjoy the lighthearted comedy of a group of friends in this hit US sitcom. It is an effortless watch – making it perfect for binge-watching.
5. The Alienist – a psychological thriller
Season two just arrived on Netflix, meaning you have all the more content to get engrossed in.
Based on two bestselling novels, the series follows a criminal psychologist attempting to solve heinous crimes. This series is sure to leave your heart pumping!
4. Unsolved Mysteries – a revamp of a classic
Over twenty years since the original series ended on CBS, Netflix takes a look at paranormal phenomena and cold cases.
This show focuses on unexplained events that will leave you puzzled. This is a thrilling watch as you create your own theories about how the events unfolded.
3. The Haunting of Bly Manor – a unique horror story
For those who enjoy a bit of nerve-wracking and hair raising thrill, The Haunting of Bly Manor is up there with the best.
This nine-piece series is terrifying in parts, so it is definitely not something for the easily spooked. The series has many twists, and also contains a running love story.
2. My Next Guest Needs No Introduction – a binge-worthy chat show
Hosted by TV legend David Letterman, this series interviews intriguing global figures from around the world.
Featuring interviews with leading political figures, celebrities, and activists, this series really does have it all. Asking the questions everyone wants to know the answers to, this Netflix series is a must-watch. 
1. Ratched – the best series to watch on Netflix
Ratched is a gripping psychological thriller, which is based on the 1962 novel, One Flew Over the Cuckoo's Nest. 
The series follows a cruel asylum nurse who works in a psychiatric facility where experiments on patients are the norm.
This series is full of suspense and highlights the horrors that people are capable of making it one of the best series on Netflix Ireland right now.