1. GAA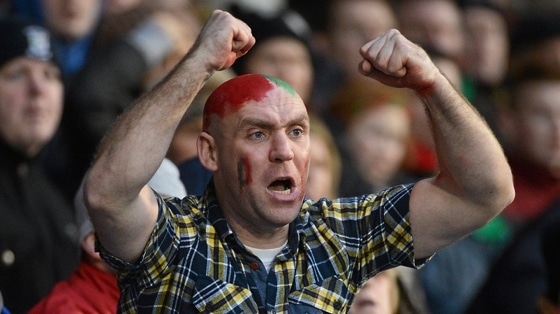 Culchies love a GAA more than life itself. In fact, they can't live without it!
2. Red Diesel
Culchies love to put their farm fuel into their cars as it is much cheaper even though it is illegal bai!
3. The smell of the country (manure) 
The smell of manure is the smell of home for most culchies! The countryside reaks of it!
4. Greeting your friends by saying "hows she cutting?"
This is a classic phrase used by culchies.
5. Love the drive to their next door neighbours house
The walk to the next door neighbour may be so long for a culchie, they may have to drive it hai!
6. Calling Santa Claus 'Santie'
An absolute classic each year hai!
7. Fashion (GAA Jersey during the day, checkered shirt during the evening)
8. Being taught to drive at the age of 12

Most culchies could pass their driving test at 14 if they took it. They have years of experience before they can legally drive by driving through the lawless country roads!
9. Using such phrases as 'wile', 'wile craic' and 'wile bad' hai!
10. Knowing the gossip in the local area
Everyone knows what mischief you have been getting up to in culchie land!
11. Hate the Dubs
All culchies love to hate the city slickers!
12. Driving tractors
In culchie-land, everyone has had a ride in a tractor at least once!
13. When a townie come to stay and they touch the electric fence!
When a cousin from the city comes to stay and they don't realise there is an electric fence and they get a shock, it's great craic hai!
14. Using such phrases as "now we're suckin' diesel!!"
15. Turf
A great way to heat the house!
16. Drink driving
We all know a culchie who goes to the bar and drives home like its completely normal…