No, this is not a joke. We are offering one lucky person the opportunity to be a Derry Girls critic right from the comfort of their own home. Read on to find out the details of this incredible job opportunity.
Job Title: Derry Girls TV Show critic for Meanwhile in Ireland
Employment: Short-term temporary contract
Location: Worldwide (as long as you're a Derry Girls fan)
Job description – your role as a Derry Girls TV Show critic
Meanwhile in Ireland is on the lookout for a Derry Girls TV show critic on a short-term temporary contract.
Reaching over half a million viewers each day, Meanwhile in Ireland covers everything from Irish pop culture and bizarre news to comedy, travel and satire.
Launched in 2014, the platform has grown to become one of Ireland's most popular platforms for viral videos, parodies, and general Irish craic.
With a thriving team of Irish writers at its helm, this is an excellent opportunity for a budding critic to join a young and dynamic team.
Working for an ever-growing media platform, the candidate will contribute to one of Ireland's most popular websites on one of Ireland's most beloved subjects: Derry Girls.
Derry Girls – an iconic series of the last five years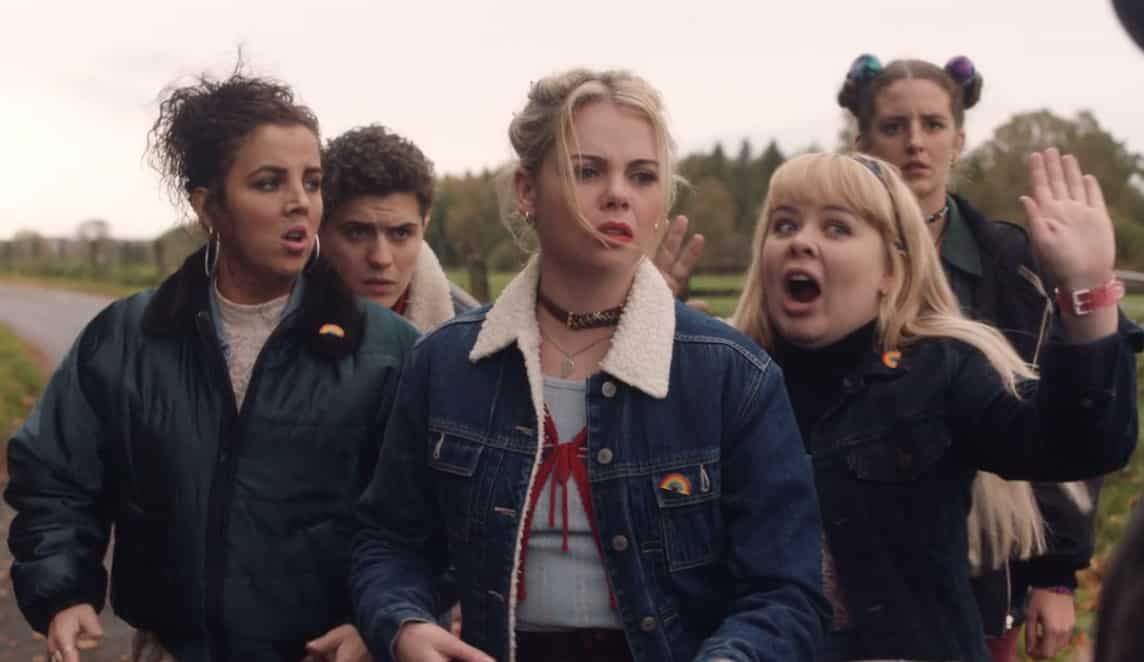 Created by Derry woman and Freedom of the City Award winner Lisa McGee, Derry Girls follows the lives of four Derry teens and, of course, the wee English fella as they venture through their primitive years at Our Lady Immaculate College in Derry.
The series first took to our screens in 2018 and ran for three incredible seasons, with the final season wrapping in 2022.
The show is adored not only in Ireland but all across the globe. Iconic American director Martin Scorsese was even a fan.
We are now on the lookout for a fan who knows Derry Girls inside and out to create a definitive ranking of the best Derry Girls episodes, analysing every single episode and putting them in order to create the ultimate guide.
This is a fantastic opportunity for someone with previous experience as a critic or who wants to build their portfolio. The role will offer the candidate the chance to contribute to a leading media platform at an exciting stage in our growth.
In addition to being offered a competitive rate of pay for the role, you will be required to work remotely.
While this role is entirely flexible, this is a short-term temporary contract, and all research must be submitted within three weeks from the start date.
Duties include:
Short-term temporary contract
Expected hours: 4-6 per week
Term: three weeks from the start date
Watch and review all Derry Girls episodes
The research will include detailed notes on each episode of the series, ranking them accordingly
The ideal candidate:
Knowledgeable of TV and film
Self-confessed Derry Girls fanatic
Analytical and observant
Fluency in spoken and written English
Confident in working remotely to deadlines
Partial to the craic (i.e. an understanding of Irish banter)
Must be 16 or older
Critic experience (preferable)
Benefits:
Pay: €15/£ 13.25 per hour
This is a dream job; a once in a lifetime role which is short but unique
This will be a remote role; you will not be required to commute, so you can work from anywhere (worldwide, provided you have a good internet connection)
Join a thriving team with an excellent culture
The Process:
Closing date is 10/03/2023
Interviews start 20/03/2023 (aiming for a 27/03/2023 start date)
The first stage will be a short assessment
The final stage will be a Zoom interview
How to apply:
Submit the following to [email protected]
Up-to-date CV
Cover letter explaining why you are the best person for the role
A 300-word summary of your favourite Derry Girls scene and why