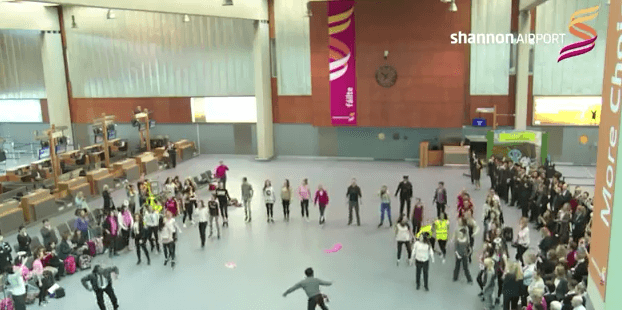 Over Half A Million people have now watched it…Is it the Best Flashmob Ever?
The amazing video of students from the Irish World Academy of Music and Dance doing an Irish flashmob in Shannon Airport is still doing the rounds on the internet.
The video has now hit over half a million views since it was uploaded, and that number continues to grow! Those who took part did everything from a bit of traditional Irish dancing to more contemporary dance. The passengers who were waiting certainly couldn't believe what they were seeing! I'm sure they enjoyed it all the same!
Watch the amazing video below: