Glasgow Celtic is a football club with close links to the Emerald Isle. We look back at some of the best Irish players who have played for Celtic FC throughout the years.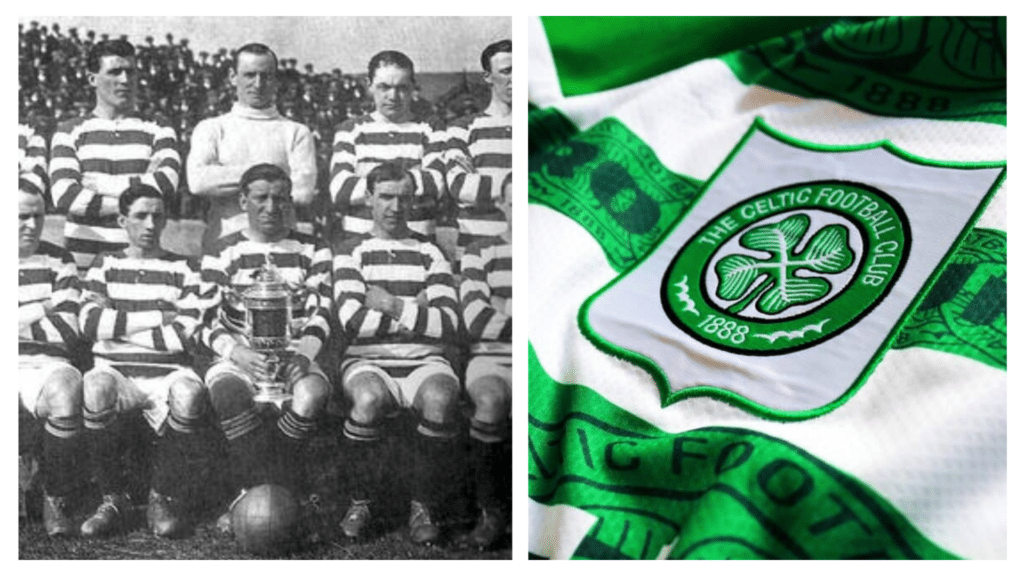 Brother Walfrid established Celtic to raise funds for the impoverished Irish immigrants in Glasgow's East End. Since then, these Irish routes have helped the club amass a huge Irish following.
It comes as no surprise, then, that some fantastic Irish players have played pivotal roles in Celtic's continued illustrious success.
From record-makers to players-turned-managers, we pick out the top ten Irish players who have played for Celtic FC.
10. Pat Crerand – the talented son of Irish immigrants
Though Crerand opted to represent Scotland at international level, his parents hailed from Donegal. He played for Celtic between 1958 and 1963. He then went on to excel at Manchester United.
While his time with Celtic was short-lived and ultimately fruitless in terms of honours, his talent warrants his place on our list of the best Irish players who have played for Celtic FC.
9. Mick McCarthy – a short but successful stint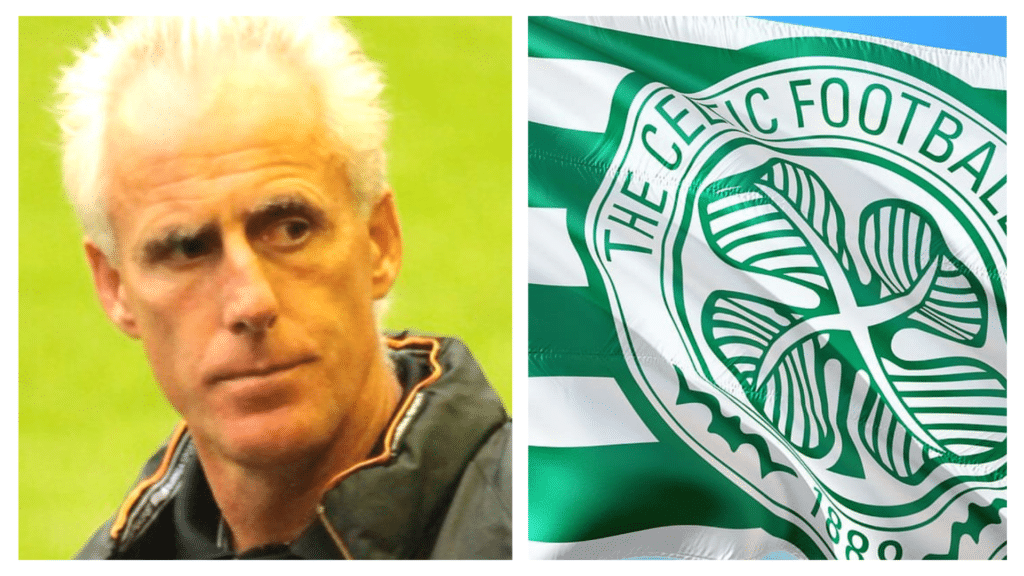 Perhaps better known for his exploits as a player and then manager for the Republic of Ireland team, McCarthy had a short but successful spell in Glasgow.
In his first season at Celtic, McCarthy helped the club to a league and cup double. McCarthy played 48 times for the Bhoys and scored eight goals in the process.
8. Chris Morris – an ever-present in the 87-88 season
Chris Morris signed for Celtic in August 1987 and was the only ever-present player as the team picked up the league and cup double that year.
He remained at Celtic until a 1992 move to Middlesborough. During his career at Celtic Park, he made the right-back position his own, making 160 appearances.
7. Bertie Peacock – a Celtic legend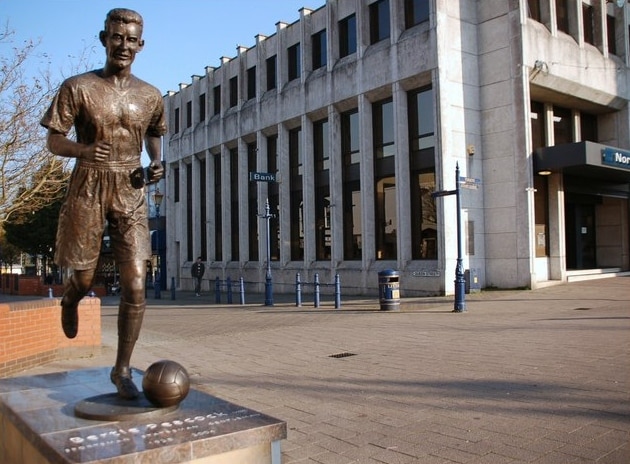 Born in Coleraine in 1928, Peacock spent his early career in the Irish League, where his performances earned him a move to Celtic.
His 318 appearances for Celtic helped the club to a league title, two Scottish Cups, and two Scottish League Cups. He finished his career in Canada as a player-coach for Hamilton Steelers.
6. Aiden McGeady – a tricky winger
McGeady joined Celtic as a teenager and played an important role in the side that won the 2003 Scottish Youth Cup. He made his first-team debut the following season as Celtic won the Scottish Premier League.
He added a further three league titles to his debut championship, along with two Scottish Cups and a Scottish League Cup.
5. Patsy Gallacher – one of the club's top scorers
The Gallacher family moved to Clydebank from Donegal when Gallacher was three years old. Determined to play football, Gallacher established his school's first team.
Gallacher spent 15 years at Celtic, making 432 appearances. His 186 goals helped Celtic to six First Division Championships and put him seventh on the list of all-time top scorers for the club.
4. Charlie Gallagher – a Lisbon Lion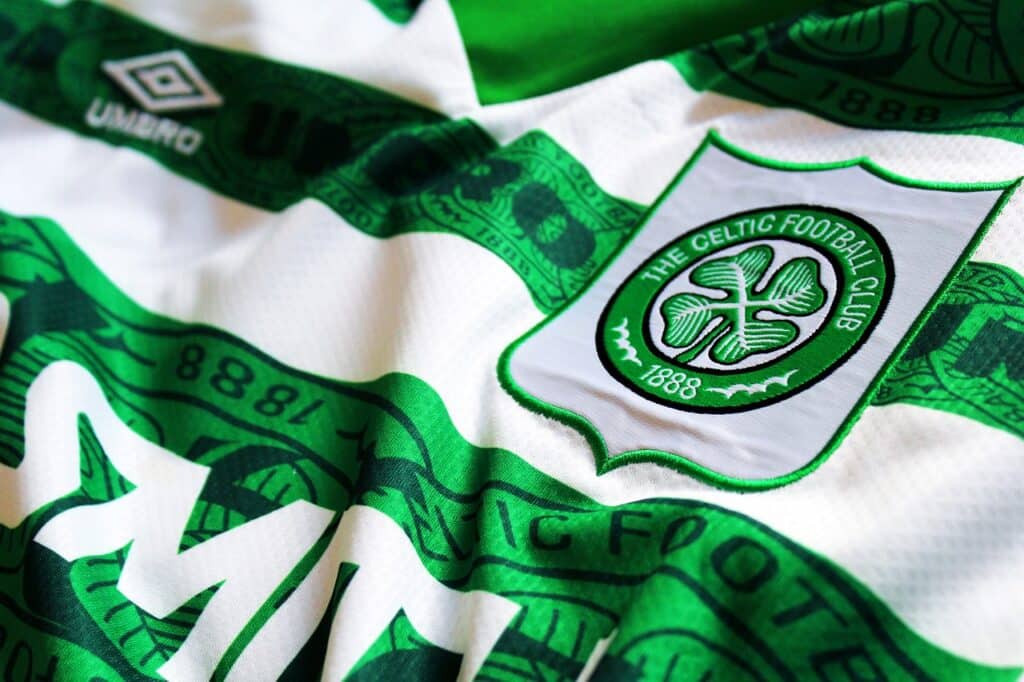 Charlie Gallagher was born in Glasgow to Irish parents and was the cousin of Pat Crerand. Over the course of a decade, he featured 106 times for a team that won the First Division three times.
He was also an integral part of the Lisbon Lions. He scored four goals to help Celtic become the first British team to win the European Cup in 1967. Although he didn't play in the final itself, he is rightly regarded as an important part of the success.
3. Sean Fallon – a talented Gaelic footballer
Sligo native Sean Fallon played Gaelic football to a high level before signing for Celtic in 1950.
His time at Parkhead saw him help Celtic to a First Division title, two Scottish Cups, and two Scottish League Cups. He would also go on to serve as assistant manager to Jock Stein, helping the club to unprecedented success, including the European Cup.
2. Neil Lennon – one of the best Irish players who have played for Celtic FC
Neill Lennon made 214 appearances for Celtic between 2000 and 2007 and was an important figure in the team that narrowly lost the 2003 UEFA Cup final.
While the UEFA Cup eluded him and Celtic, Lennon successfully added to the Bhoys' trophy cabinet throughout his career. During his time as a player with the club, Celtic won five Scottish League titles, four Scottish Cups, and two Scottish League Cups.
He left Celtic to join Nottingham Forest in 2007, but his love affair with the club was far from over. Across two stints as manager, he added a further ten trophies to the club's honours list. Lennon is a true Celtic legend and one of the best Irish players to play for the club.
1. Packie Bonner – a one-club man
Throughout the course of an almost 20-year career, the great Packie Bonner remained loyal to Celtic. His 646 games between the sticks put him sixth for all-time appearances for the club. He also kept goal for Ireland on 80 occasions, most notably at the 1990 World Cup.
He lifted silverware in his last appearance for the club – the 1995 Scottish Cup final. His longevity and commitment undoubtedly make Bonner one of the best Irish players to play for Celtic FC.
Legal Disclaimer
We cover articles relating to many activities. Some of our articles showcase gaming and gambling as activities. While we do not take money for bets or own any gambling venues, we feel it is important that our readers know the risks of such venues or sites that we may mention in our articles. Gambling involves risk. Please only gamble with funds that you can comfortably afford to lose. See our legal disclaimer for more info.