The County Kerry man has come to be known as one of Ireland's greatest living actors, starring in hit movies such as X Men and 12 Years a Slave.
Staff and pupils at St Brendan's College in Killarney had the surprise of a lifetime when Hollywood actor and former pupil Michael Fassbender returned to his old school in Kerry this week.
The Irish-German actor was born in Heidelberg in West Germany to an Irish mother and German father.
When Fassbender was two years old, his family relocated to County Kerry, where the actor grew up and attended school.
An impromptu visit – a huge surprise for staff and pupils
Taking a break from Hollywood film sets, Michael Fassbender took a trip down memory lane this week when he returned to his old school in Kerry.
Students in Transition Year at St Brendan's College in Killarney were in for an extra-special treat. The award-winning actor shared some of his skills with the young hopefuls in a private acting workshop.
Thanking the Hunger star, staff at St Brendan's College took to social media. They wrote, "Transition year students today received a drama workshop from past pupil and Oscar nominee Michael Fassbender.
"Students greatly enjoyed the workshop."
Encouraging Irish talent – Michael Fassbender hosts acting workshop at school in Kerry
Encouraging Ireland's future stars, Fassbender worked with students to recreate several scenes from famous movies.
Photos shared by the school on social media show pupils showing off their skills. We can see that Fassbender was right at the heart of the action.
RTÉ News reported that the 44-year-old actor last visited his alma mater during Rally of the Lakes 2019, a car racing event taking place in Killarney.
Speaking to the news outlet at the time, he said, "I always find it very inspiring to see young people's outlook on life and their energy.
"It was a privilege for me to do that. It was an honour to go back and have a chat with them."
A Hollywood sensation – with links back to Ireland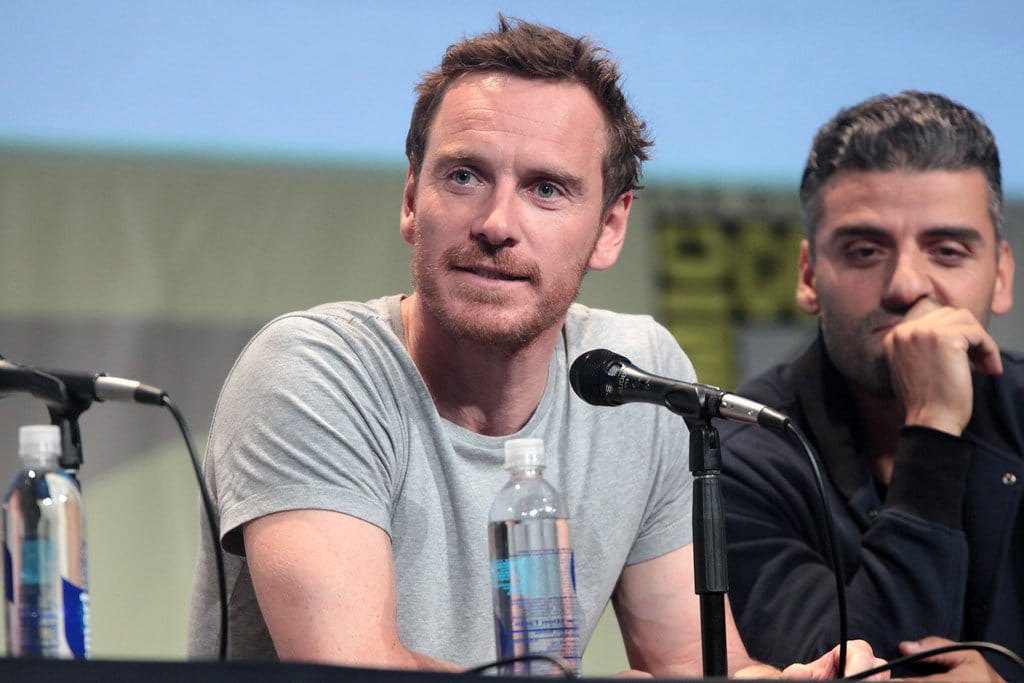 Fassbender is one of a number of famous faces to make an appearance on the Emerald Isle this year.
Perhaps the most reported being Bourne star Matt Damon. The 50-year-old actor spent most of the lockdown in the Dublin suburb of Dalkey.
Other famous figures to set for on Irish soil this year include Patrick Dempsey of Grey's Anatomy, Elizabeth Banks of Charlie's Angels, and pop star Taylor Swift.
Growing up in County Kerry, which is a strongly Gaeltacht county, Fassbender is fluent in Irish. And his formative years in the southwest of Ireland are sure to have had a massive influence on his life.
We're sure Michael Fassbender's return to his old school in Kerry won't be his last visit. And we can't help but wonder which famous face will make an appearance in Ireland next!