Let's take a look at the top ten mobile games in Ireland that everybody loves.
Alongside watching Father Ted on Netflix and listening to the latest Dermot Kennedy album on Spotify, more and more of us are discovering the benefits of mobile gaming. In fact, globally, smartphone gaming's all-around package has never been so attractive.
Gone are the days when Snake was the game everyone was playing on chunky Nokia devices, instead being replaced by a wave of titles on iOS and Android phones.
Innovation in our miniature handheld devices has led to vast improvements in the games that accompany them, with people able to sample products with ease when they want to.
In Ireland, certain titles are hugely popular. With that in mind, let's take a look at the top ten games in Ireland for your smartphone device right now.
10. Football Manager 2022 Mobile − is the ultimate football management game
From being in charge of transfers to showcasing your tactical nous during a tense relegation encounter, Football Manager 2022 Mobile is the ultimate football management game.
One of the most popular games in Ireland, it provides an authentic dive into every aspect of football management.
9. Cyber Surfer: Beat & Skateboard − for music fans
Although Cyber Surfer: Beat & Skateboard isn't the most intricate release you'll ever play, it's worth downloading if you're a fan of music as you skate away to different musical creations.
8. Minecraft – big success on mobile
Following the growing trend of PC and console games transitioning over to the smartphone gaming arena, Minecraft is recording big success on mobile.
With players able to immerse themselves in infinite worlds and build everything from small homes to the largest of castles, it's a fun game to session.
7. Coin Master – build your own Viking village
Tasking players with building their very own Viking village in an attempt to see off their rivals, Coin Master is an adventure game that is adored by many. By earning your loot and battling along the way, you'll increase your chances of success.
6. Pokemon Go – still going strong in 2022
Thanks to its augmented reality feature, Pokemon Go is still going strong in 2022.
Enabling players to immerse themselves in an outdoor setting as they hunt down Pokemon, take down gyms, evolve catches, and complete quests, there is so much to see and do in this impressive augmented reality product.
5. Gates of Olympus – glorious artwork
Away from the downloadable products, people are also tucking into a variety of browser games, such as Gates of Olympus and other online casino releases.
Not only do players have the opportunity to win real money, but this particular release by Pragmatic Play has glorious artwork in what is a Greek God-themed game. It might take a while to grasp, but once you establish a rhythm, you'll enjoy this one.
4. Candy Crush Saga – adored by millions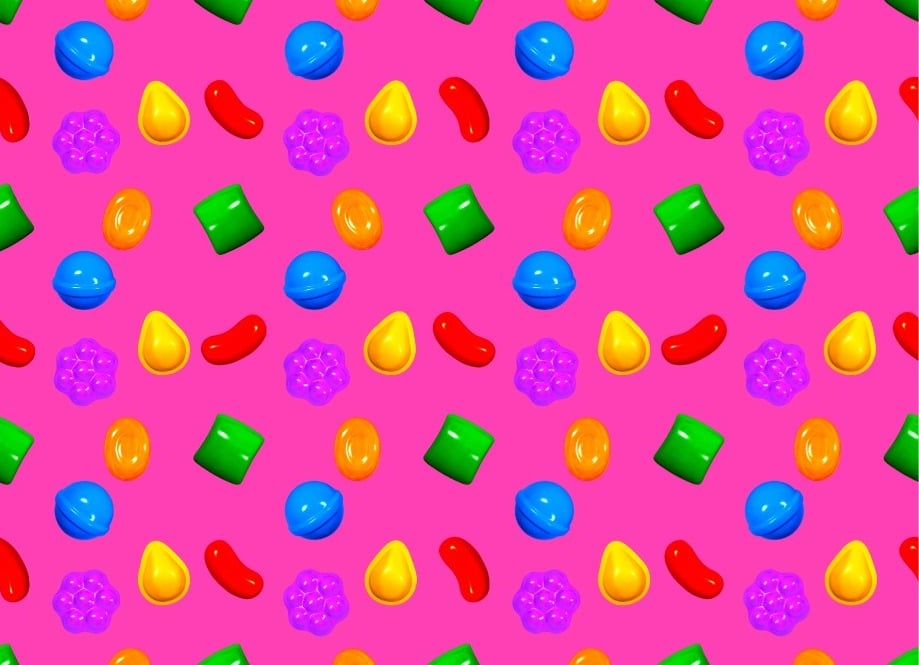 A truly iconic mobile game, Candy Crush Saga is adored by millions. A sweet-themed puzzle title, quick thinking and smart moves will go a long way in this one. The further you advance, the harder it gets, too.
3. Woodoku – relaxing yet challenging
Sometimes puzzle games are needed, especially if you want to put your brain power to the test. With Woodoku, this relaxing yet challenging wood block puzzle that takes place in a sudoku grid will certainly provide a stern test.
2. PUBG Mobile – a battle royale masterpiece
One of the biggest mobile games ever made, PUBG Mobile has been an undoubted success in the mobile category of gaming. The battle royale masterpiece is capable of keeping you entertained for hours on end, that's for sure.
1. Stumble Guys – the simpler, the better
Sometimes, the more simple releases are the best. Stumble Guys immediately fits the bill in that respect, as more and more Irish mobile gamers are discovering the delights of this fun knockout battle royale product. Playing with friends and family, you can do battle with up to 32 players online.
Legal Disclaimer
We cover articles relating to many activities. Some of our articles showcase gaming and gambling as activities. While we do not take money for bets or own any gambling venues, we feel it is important that our readers know the risks of such venues or sites that we may mention in our articles. Gambling involves risk. Please only gamble with funds that you can comfortably afford to lose. See our legal disclaimer for more info.