There are many places in Ireland to enjoy games, so let's take a look at five popular spots.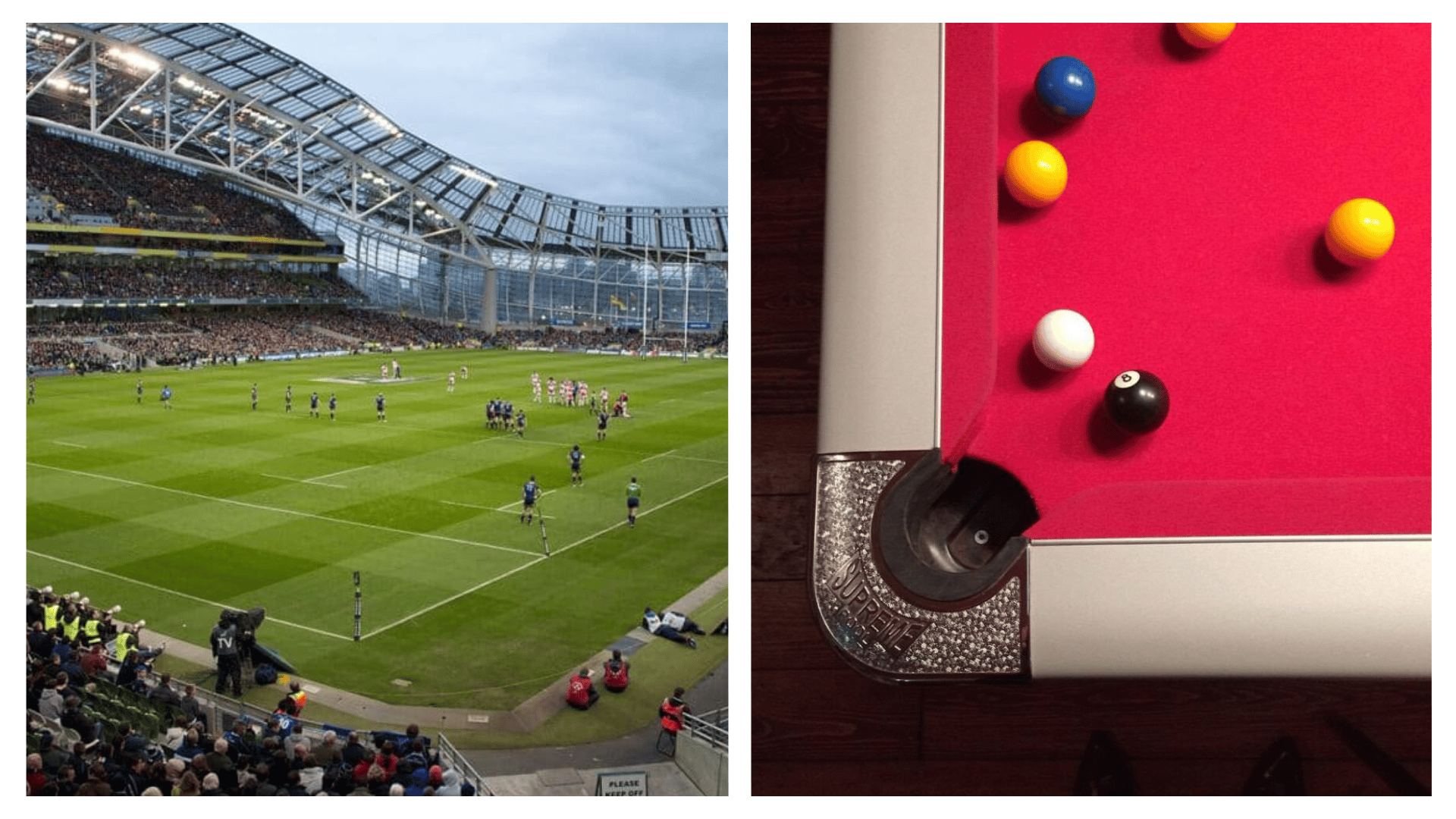 Ireland is renowned for its fun and exciting culture, so we've broken down the five best places in the country to enjoy games.
From watching high-level sports to the up-and-coming virtual reality scene, Ireland has the whole lot, and there is so much to get involved with.
5. Aviva Stadium – Ireland's most famous arena
Kicking off with arguably Ireland's most famous arena, the Aviva stadium hosts Ireland's biggest sporting events, including football and rugby.
It is regarded as one of the best atmospheres in the popular rugby tournament, the Six Nations, and it is a must-visit if you are lucky enough to catch a game.
This stadium has seen Europa League finals, Six Nations triumphs, and huge international football matches for the national team.
4. Playland Casino – in the heart of Dublin
Playland Casino is in the heart of Dublin and is a unique electronic casino that offers a versatile set of table games and slots. Poker, roulette, and blackjack games are all available to play here.
Guests are provided with complimentary refreshments and snacks during their stay as well. A good digital alternative to Playland is online betting at the Clubhouse Casino, which can be accessed anywhere from your mobile device.
3. The Hideout – for snooker and pool lovers
The Hideout is the ultimate venue for those of you that love snooker and pool. You can play on both British and American-style tables for a reasonable price. The place is well-furnished and has an authentic Irish feel about it too.
Also, the Hideout allows you to bring your own drinks, and they hand out fridges to store these next to your table, meaning you don't have to pay extortionate bar prices!
2. Altec VR Arcade – for something a little different
The Altec VR Arcade offers something a little different from everything else on this list – Virtual Reality. The amount of games on offer here is impressive too.
Through the use of VR, you may find yourself exploring the oceans and galaxies due to the cutting-edge technology that is found at the Altesc Arcade.
This venue is a hotspot for birthday parties and group events, so booking in advance may be wise. It truly is a must-visit if you are looking for a completely new experience.
1. Semple Stadium – for action-packed sports
Located in the province of Munster, the Semple Stadium is the second-largest stadium in the country and hosts the GAA. It holds up to 45,690 people!
Fans of GAA will tell you that it is an action-packed sport that represents what Ireland is all about, perfect for those searching for an authentic taste of Irish sport and games.
The stadium was first opened in 1910 and has remained a national treasure for over a century.
Legal Disclaimer
We cover articles relating to many activities. Some of our articles showcase gaming and gambling as activities. While we do not take money for bets or own any gambling venues, we feel it is important that our readers know the risks of such venues or sites that we may mention in our articles. Gambling involves risk. Please only gamble with funds that you can comfortably afford to lose. See our legal disclaimer for more info.