Arkle is considered one of the greatest steeplechasers ever and one of the most famous horses in Irish history.
Arkle was a champion Thoroughbred who was lovingly referred to as 'Himself' by his fans. He was so popular that he would even receive fan mail from his adoring public, and his skeleton is now on display in The Horse Museum in the Irish National Stud.
Here are some fun facts about the Irish horse who remains a national hero and worldwide star even today, more than 50 years after his death.
The birth of a superstar – the early years of the iconic Irish horse
Arkle was born in Ballymacoll Stud in Meath during the early hours of Friday, 19 April 1957. His dam (mother) was Bright Cherry, and his sire (father) was Archive.
Arkle's future career could not be predicted from his pedigree, with Archive not winning anything during his racing career.
Black Cherry had some success, but nothing compared to her third foal, Arkle. Sean Magee wrote in his book Arkle: The Life and Legacy of 'Himself', "Bright Cherry's foal turned out to be a bay colt, somewhat ungainly and the sort likely to respond to an unhurried upbringing".
Purchase by the Duchess of Westminster – he had a close bond with the Duchess
Arkle was purchased by the Duchess of Westminster in 1960, and her relationship with the future champion was widely reported as an intimate and touching one.
She told Daily Telegraph, "When he was out in the field, and you shouted to him, he came galloping for his sugar. He knew one's voice".
The Duchess bought Arkle on the recommendation of Tom Draper, who then became Arkle's trainer. Draper was a dedicated trainer who kept few horses, allowing Arkle more time and support than if he had been worked on with other trainers.
This level of care and gentle approach enabled the horse to develop his talent in his own time.
Arkle's racing career – becoming a national hero
Along with his jockey, Pat Taaffe, Arkle had a stellar career that included winning the Irish Grand National (one of Ireland's biggest sporting events), the King George VI Chase, two Hennessy Gold Cups, three Cheltenham Gold Cups, and the Whitbread Cup.
Arkle's first jumping race was in Navan in 1962, where the unassuming young racehorse won by one and a half lengths. Such was his delight at this victory, Tom Draper famously declared, "I think we've got something there", on leaving the stand after the win.
The Irish horse ran 35 races throughout his career. Out of those races, he won 27 times and only once placed outside the top four contenders. His success was so powerful that he won the hearts of the nation.
Injury and retirement – the ending of the great horse's career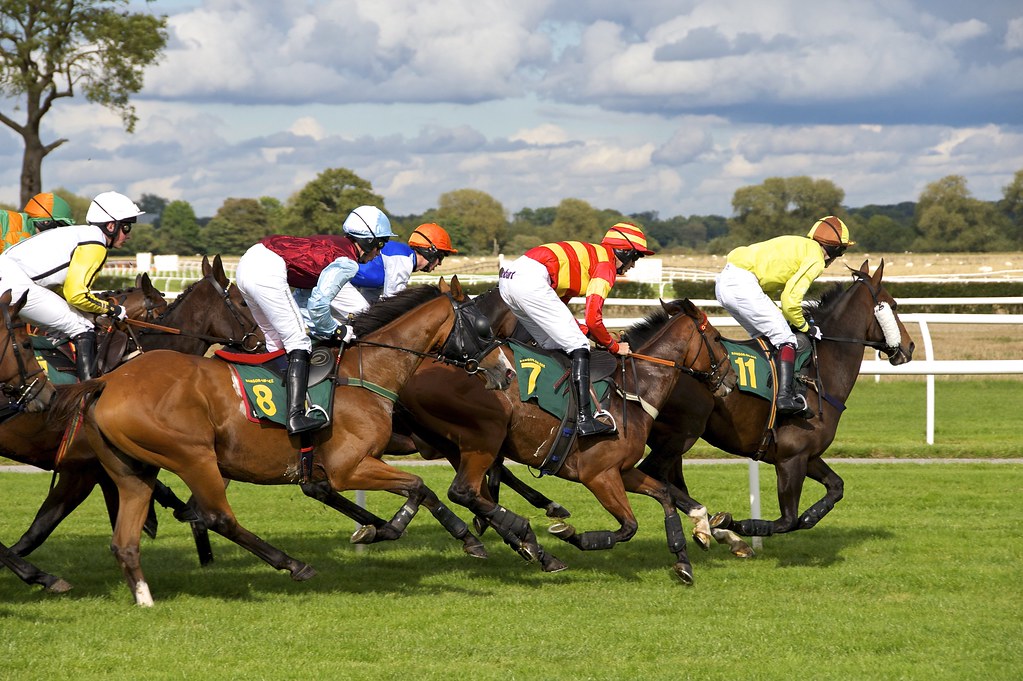 Arkle continued to race with fantastic success until 1966, when his hoof hit against a guard rail during a jump at the SGB Handicap Chase at Kempton Park. Despite fracturing his pedal bone, he still placed second in the race.
Arkle remained in a plaster cast for four months following his injury. While he recovered, he was retired from racing. In 1969, he began to show signs of pain when walking. The heartbreaking decision was made to put Arkle down on 13 May 1970, at the age of 13.
Arkle's legacy – the Irish horse is still celebrated today
Following Arkle's death, he was buried in Bryanstown. However, in 1976 it was decided that he would be exhumed to proudly display his skeleton in the National Stud, where he can still be seen today.
While many people were for this idea, some were against it. However, this decision meant that later generations could still pay homage and learn about the champion horse whose legacy still defies all logic.
Arkle remains one of the best steeplechasers in Irish history, with many books and documentaries produced on the horse's accomplishments. Such was his hold on the Irish public, his image was even rendered on postage stamps.
Poems and songs have been written for this Irish champion. One such was a poem by Tommy Bracken and includes the line: "Indeed the world seemed to cheer him, / Because his like they won't see again".
Perhaps we won't see the likes of Arkle again, and this is why he ought to be remembered for all time.
Legal Disclaimer
We cover articles relating to many activities. Some of our articles showcase gaming and gambling as activities. While we do not take money for bets or own any gambling venues, we feel it is important that our readers know the risks of such venues or sites that we may mention in our articles. Gambling involves risk. Please only gamble with funds that you can comfortably afford to lose. See our legal disclaimer for more info.