Film lovers can rejoice as the critically acclaimed Martin McDonagh film is set for launch on Disney+ on 21 December. We can't wait to snuggle up at home and watch it.
Christmas film season is well and truly upon us. Who doesn't love sitting in and watching the best films on offer over the Christmas period?
Our Christmas watchlist got a bit brighter with the addition of The Banshees of Inisherin to Disney+. The movie will be live on the streaming platform in time for our few days off over the festive period.
It's looking like this will be a very entertaining Christmas in our homes, thanks to this new film on our viewing list.
The Banshees of Inisherin − a black comedy filmed in Ireland
The Banshees of Inisherin is a black tragicomedy starring Brendan Gleeson and Colin Farrell, who also starred alongside each other in McDonagh's 2008 directorial debut In Bruges.
The film has many nominations for a vast amount of awards and has already won many of them, including Best Actor (Farrell), Best Supporting Actor (Gleeson), and Best Original Screenplay (McDonagh).
Other stand-out performances include support from Barry Keoghan and Kerry Condon, both of whom have been nominated for best-supporting awards.
The film is set on the fictional island of Inisherin, off the coast of Ireland. The real filming locations include Inishmore and Achill Island.
Gleeson and Farrell play two friends divided − lifelong friends who hit a stalemate in their relationship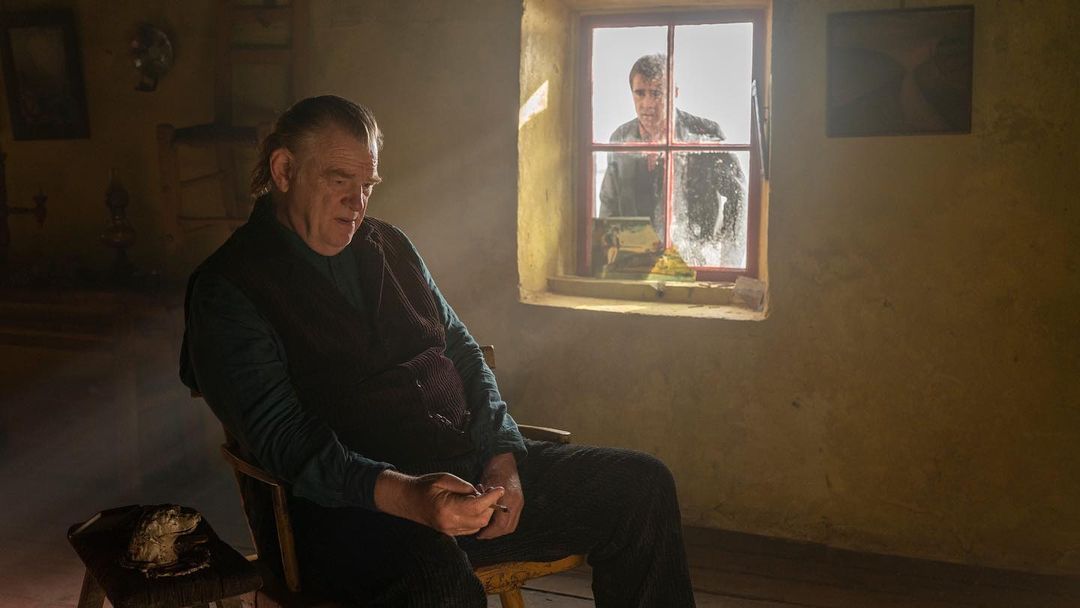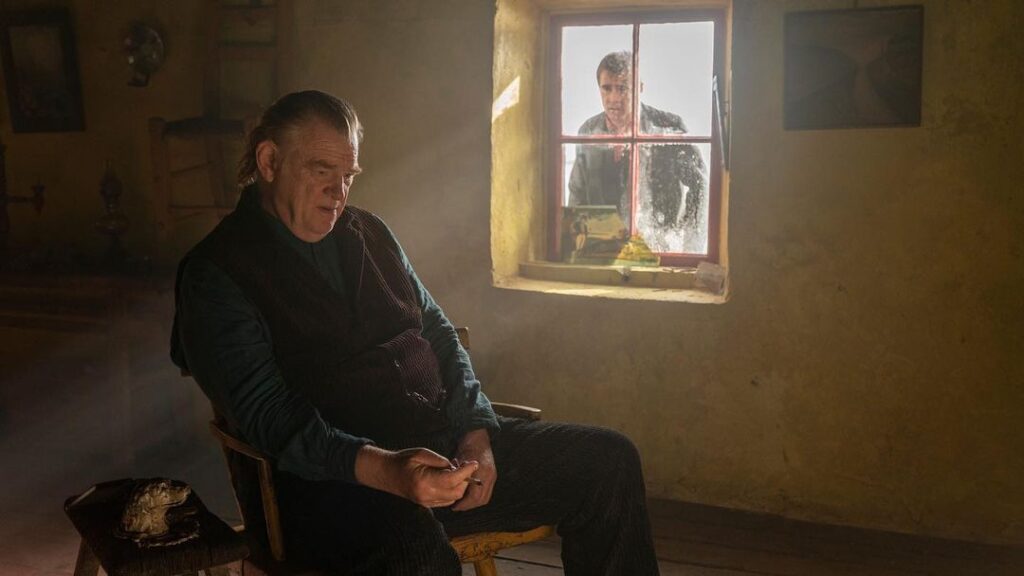 In The Banshees of Inisherin, lifelong friends Colm Doherty (Brendan Gleeson) and Pádraic Súilleabháin (Colin Farrell) are hitting a standstill in their relationship.
When Colm decides to break off their long-term friendship out of the blue, Pádraic is dumbfounded. Pádraic goes out of his way to rekindle his friendship with his old drinking buddy.
His attempts, however, only strengthen Colm's original resolve, pushing him further away from the companionship they once had. The movie shows the insanity that comes with losing a friend, something most of us have experienced at some point in our lives.
Standing ovations and accolades − the film has received a renowned success
The movie's first outing in the world was at the 79th Venice International Film Festival in September 2022. On the film's close, it received a 15-minute standing ovation from audiences, which was the most prolonged standing ovation at the festival.
It also received great praise at the Toronto and Philadelphia film festivals before its official release to public theatres on 21 October. As of the time of writing, the film has grossed $19.5 million worldwide in box office sales.
Furthermore, the tragicomedy has achieved an impressive 97% rating on Rotten Tomatoes and endless amounts of rave reviews.
One such review from Deadline Hollywood notes the film as "a simple and diabolical tale of friendship's end shot through with bristling humour and sudden moments of startling violence".
So, The Banshees of Inisherin is hitting the Disney+ streaming platform on 21 December. You can read our review of the film here.