Martin McDonagh, Brendan Gleeson, and Colin Farrell have teamed up once again to bring us the beauty of The Banshees of Inisherin. Sad, pensive, and hilarious all at once; here is our review.
Set on the fictional island of Inisherin off the coast of Ireland, the story follows Pádraic Súilleabháin (Farrell) and his heartbreak-turned-anger when his friend Colm (Gleeson) tells him he no longer wants to be friends.
The story takes a series of twists and turns that could have you retching, laughing, and shedding a tear in the space of five minutes.
The Banshees of Inisherin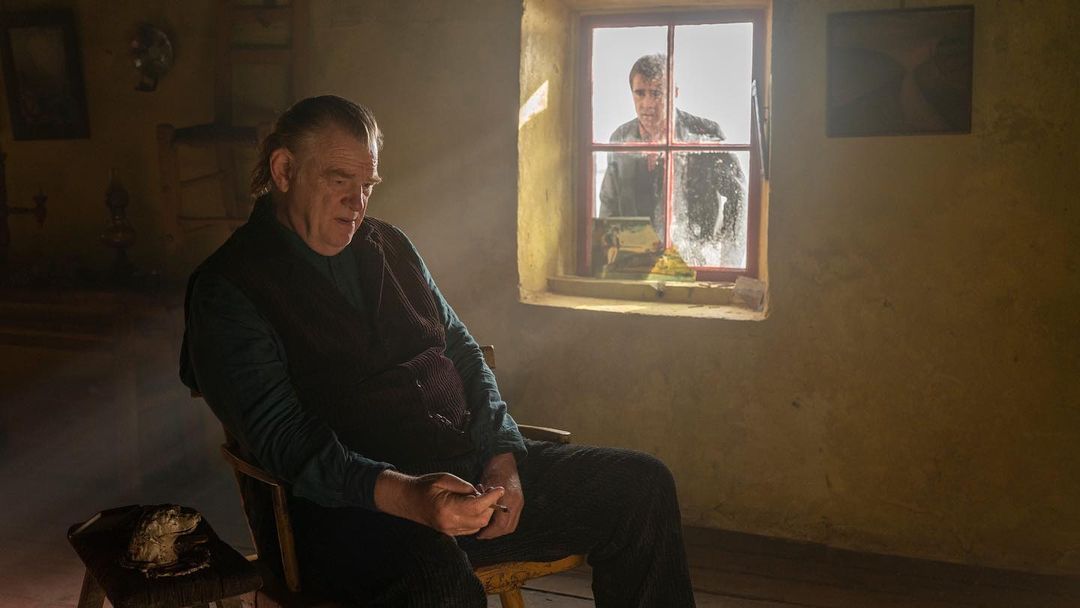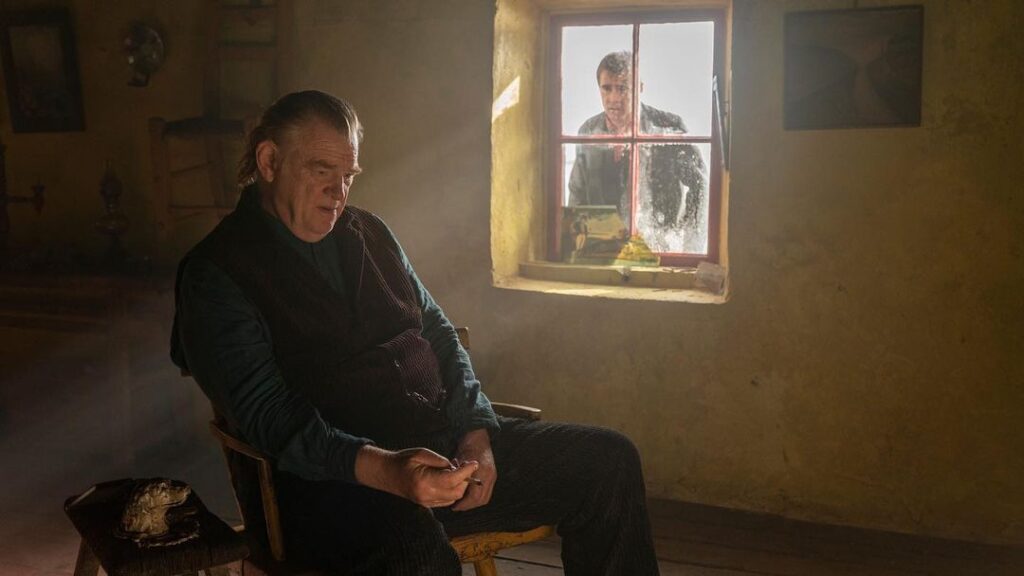 Set on a remote island off the coast of Ireland, the filming locations for The Banshees of Inisherin spanned across Inishmore and Achill Island.
The movie nods to the unique kind of beauty rural Ireland has to offer that truly takes your breath away. Most of the film was shot on Inishmore, the largest of the Aran Islands.
Through a series of sweeping sunsets highlighting the vast beauty of the island, you realise it's no wonder that tourists flock here by the boatloads in the summer.
However, in 1923 in Inisherin, the island is very quiet, and if you're from a small town, you really get that feeling that everybody knows everybody, and your own business isn't your own, but rather it's a commodity shared with the rest of the town.
No matter how much beauty you're surrounded by, though, this small-town life can become stifling and suffocating, sometimes to the point of driving you to madness.
This is how Colm feels. A fiddle-playing 'thinker', he has grown tired of his 'dull' friend Pádraic who can quite literally sit for two hours talking about horse poo, or was it donkey poo?
When Colm tells Pádraic's sister Siobhán (Kerry Condon) that he can no longer hack the dullness, she exclaims, "But you live on an island off the coast of Ireland!".
An Irish approach to Civil War
Set almost 100 years ago with a backdrop of the Irish Civil War raging on the mainland, Colm's sentiment is one strongly felt by the generation that succeeds him.
The existential crisis of 'What's the point?', 'Who is going to remember me when I'm dead and gone?' has Colm at odds with his old friend to the point where a certain kind of calm chaos takes over, lending itself to the black-comedy genre of the film.
The absurdity of life has Colm take on a solemn swear that if Pádraic doesn't leave him alone, he will start cutting off his own fingers, one by one.
Simple, no-fuss Pádraic was always thought to be "one of the good guys" on the island, well, so local lad Dominic (Barry Keoghan) tells him anyway.
Dominic is a kind of hopeless-neanderthal with a heart of gold who just wants to escape the clutches of his abusive daddy.
However, Keoghan's portrayal of the role makes us, the viewer, contradict this entirely as he becomes a wholly likeable character who ultimately end up rooting for.
The betrayal of friendship, which feels just like a romantic breakup, twists his soul and bends his gentle nature, making him exactly like the 'monsters' fighting their own on the mainland.
While it's slow-paced, this is evidently a mechanism for building the menace that is about to explode if Pádraic doesn't heed Colm's words.
A must-watch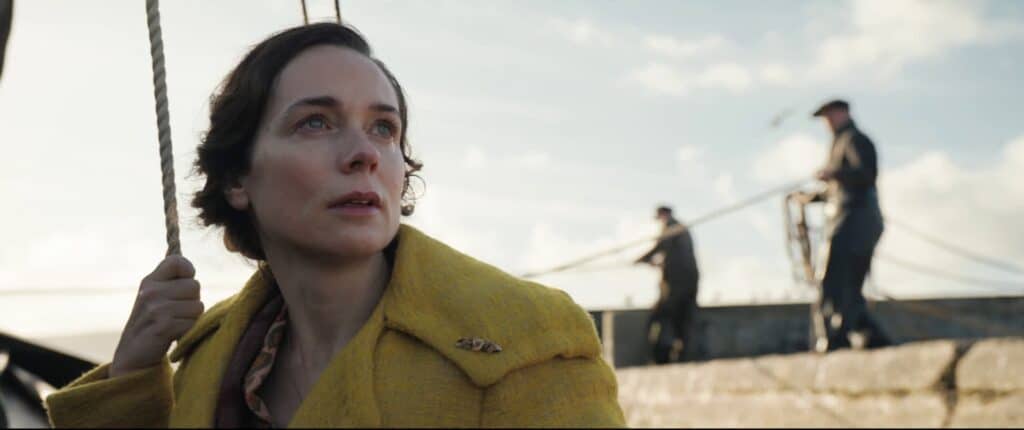 The Banshees of Inisherin has a number of cracking one-liners that almost catch you off guard in their hilarity.
The movie and humour within are innately Irish, dealing with a backdrop of war with undertones of humour.
At one point, Pádraic expresses exasperation at Colm, thinking all this fuss might be down depression and he should just "push it down like the rest of us".
It's no surprise that the movie has been touted to be a frontrunner for the Oscars Best Picture award and many others.
Furthermore, the fully-Irish cast was chosen to perfection. From the leading men to Keoghan, Conlon, the Statler and Waldorf bar duo, and the local 'ghoul', it's an ensemble that we can't fault one bit.
A melancholy tale with makings of the macabre, we recommend you get down to your local cinema and check it out before it's too late.