If you haven't watched these yet, get yourself ready. Spanning time, history, and themes, here are the best Irish films of all time.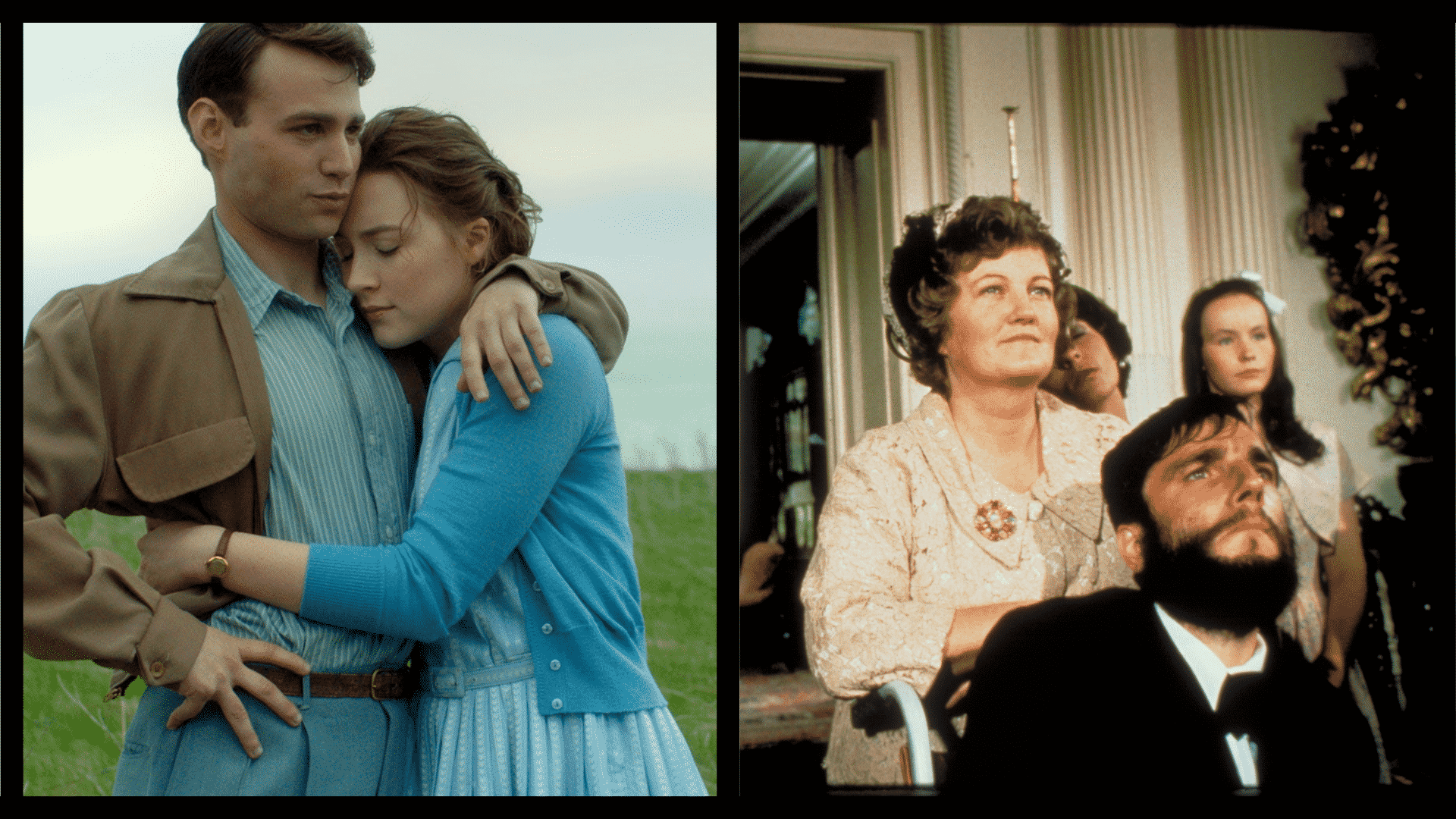 The Irish film industry and scene have been blessed not only with incredible actors who have plied their trade both at home and abroad. Rather, we have been graced with an array of world-class films made or set on Irish soil.
Spanning different periods of history and several different themes, some of the best Irish films of all time can hold their own when compared to some of the world's greatest movies.
Of course, selecting a top ten is always subjective and open to debate; no one ever gives the same answer as someone else. Your top ten might be very different to another.
However, we have tried to narrow it down, and have listed some of the ten best Irish films of all time, ranked.
10. Calvary (2014) – ­­a dark, gritty and acclaimed Irish film
Kicking off our list of the best Irish films of all time is the 2014 movie Calvary.
Written and directed by John Michael McDonagh, Calvary stars some of the greats of the Irish film industry, such as Brendan Gleeson and Chris O'Dowd.
Scoring a stunning 89% on Rotten Tomatoes, this film is an excellent black comedy and drama that follows a priest who must tackle the dark forces that surround.
9. Brooklyn (2015) – charting the course of a young Irish girl in New York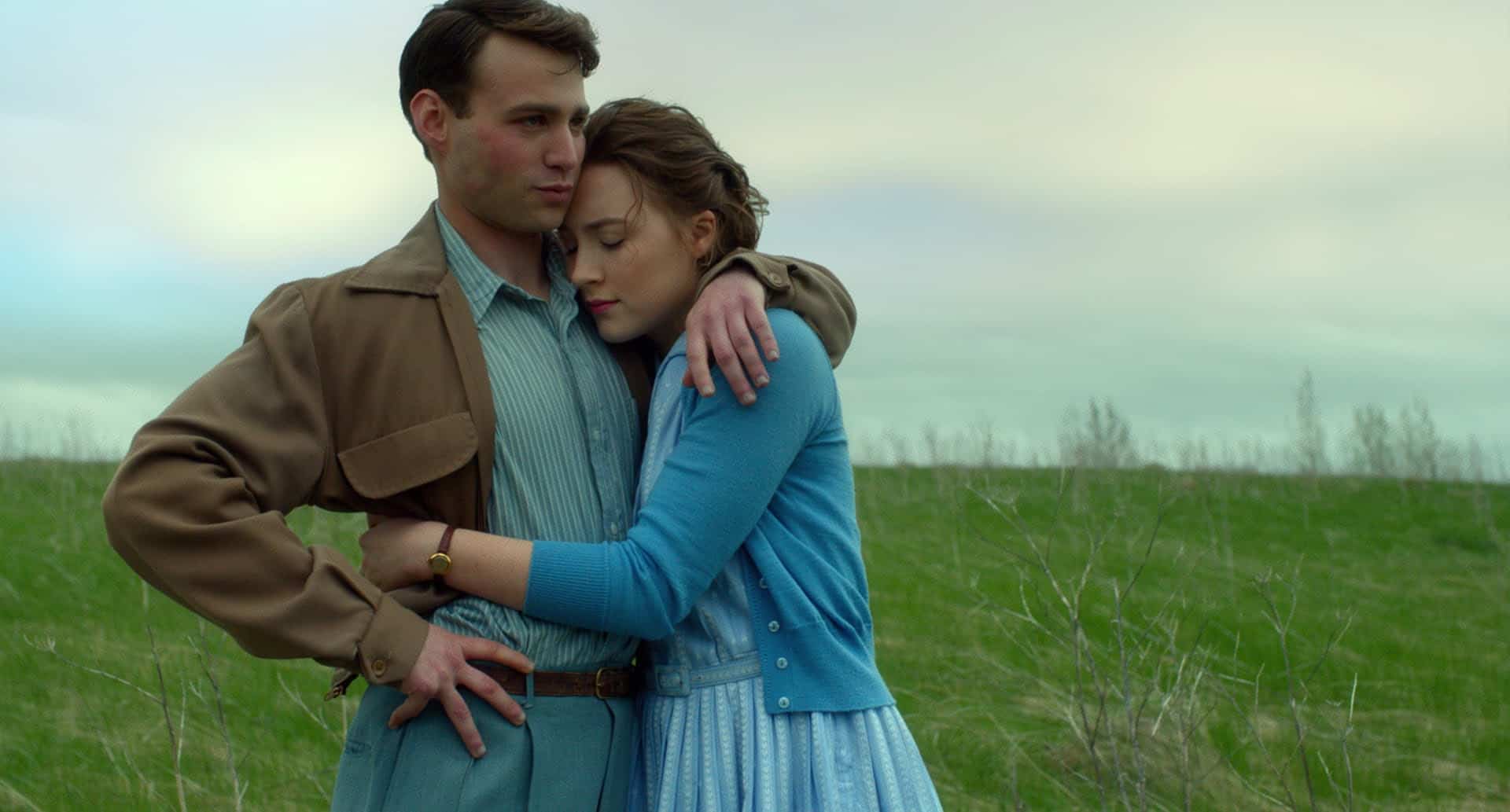 Next on our list of the best Irish films of all time is this fantastic screenplay of the novel written by Irishman Colm Tóibín and starring Saoirse Ronan.
Brooklyn follows the story of a young Irish immigrant named Ellis Lace in 1950s Brooklyn, New York.
She quickly falls in love but soon has to make a choice between her Irish and American life.
8. Belfast (2021) – the story of a city on the brink
Kenneth Branagh's recent award-winning movie, Belfast, is an immediate addition to our list of the best Irish films of all time.
The film is a semi-autobiographical story that is based on the upbringing of Branagh himself in Northern Ireland. Jamie Dornan and Judi Dench star.
Set in 1969 Belfast, it encapsulates the sudden change that affected a young Branagh, portrayed by a nine-year-old boy, and how he must adapt.
7. Hunger (2008) – a visceral depiction of the 1981 Hunger Strikers
Next is the film Hunger, which includes a sterling performance by Michael Fassbender in his depiction of Bobby Sands and the 1981 Hunger Strikers.
The film has a 90% rating on Rotten Tomatoes. So, if you haven't seen it yet, this article is your call to watch. It is a stirring and uncompromising portrayal.
6. The Guard (2011) – starring Brendan Gleeson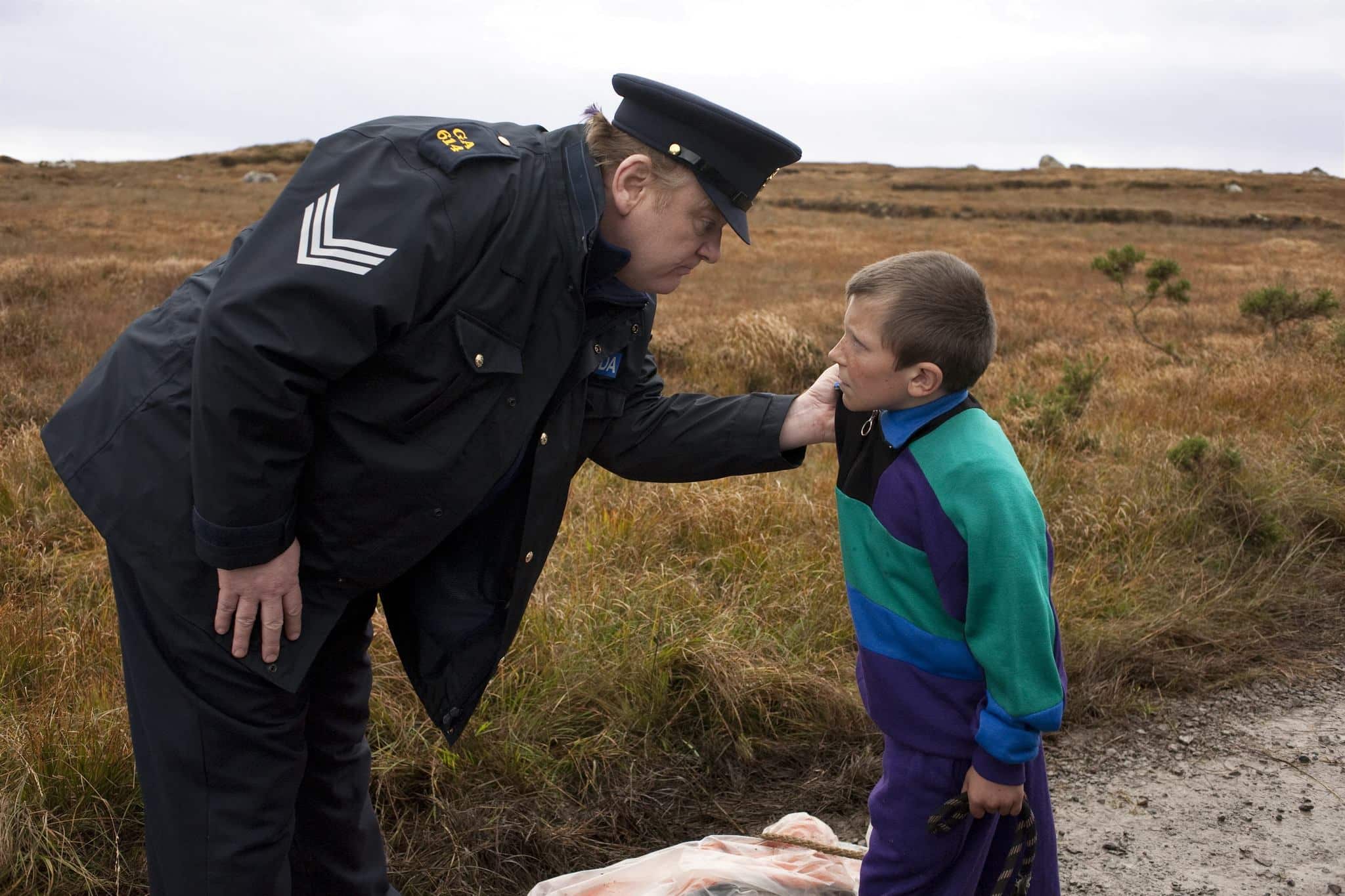 The Guard is a film that stars the iconic Brendan Gleeson as an unconventional Irish policeman (guard) who is partnered with an FBI agent who is not all too comfortable with his behaviour.
They are tasked with tackling an international drug-smuggling ring, making for an unmissable crime comedy. It received critical acclaim and became a box office success.
5. Black '47 (2018) – revenge during the Great Famine
Breaking into the top five best Irish films of all time is the fantastic Black '47, set during the Great Famine in Ireland in the 1840s.
James Frecheville is magnificent as the crusading Irish Ranger who seeks revenge on the British Army. It is a gripping film that also stars Irish greats Stephen Rea and Barry Keoghan.
4. Michael Collins (1996) – telling the story of one of Ireland's greatest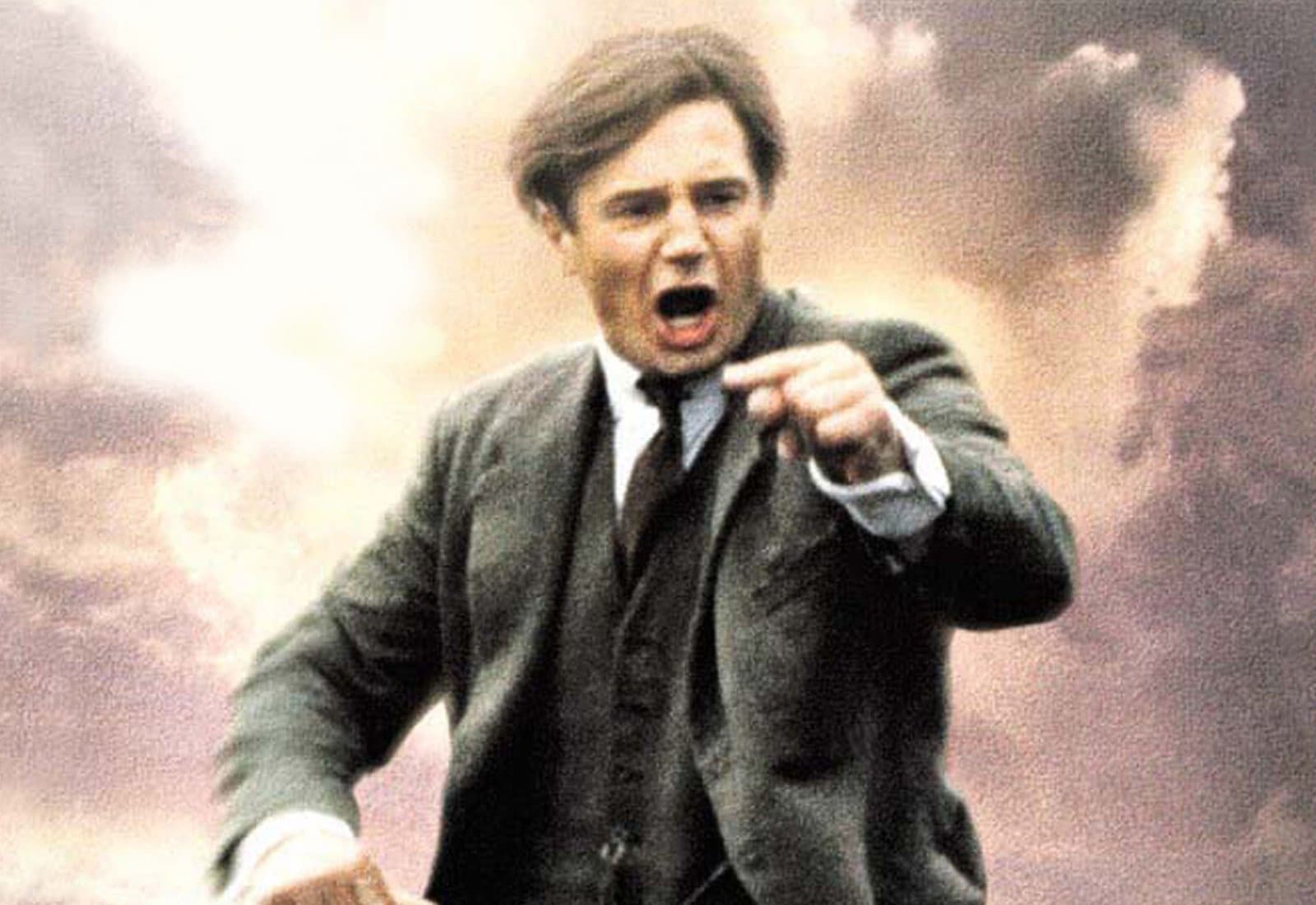 Starring Liam Neeson as The Big Fellow, Michael Collins is undoubtedly one of the best Irish movies of all time.
It has a blockbuster cast that also includes Alan Rickman, Julia Roberts, Stephen Rea, and Brendan Gleeson.
Although fictionalised at times, it is largely accurate. It is both a captivating and tragic movie that reinvigorated the life of Irish revolutionary, Michael Collins.
3. The Quiet Man (1952) – one of the best Irish films of all time
Whilst an American movie, this legendary and timeless drama/romance involves boxer Sean Thornton, played by John Wayne, returning to Ireland.
Thornton falls for an Irish woman, drawing the ire of his brother. Directed by John Ford, this is a magnificent film that also stars Maureen O'Hara.
2. The Wind That Shakes the Barley (2006) – a tragic tale of the Treaty split
Second on our list of the best Irish movies of all time is The Wind That Shakes the Barley.
This is an extremely patriotic and ultimately tragic tale. It shows the split that emerged between Irish comrades following the Treaty and the Irish Civil War.
Directed by Ken Loach, Cillian Murphy stars as the film follows the IRA's guerrilla campaign in the War of Independence before the split occurs.
1. My Left Foot (1989) – Daniel Day-Lewis at his best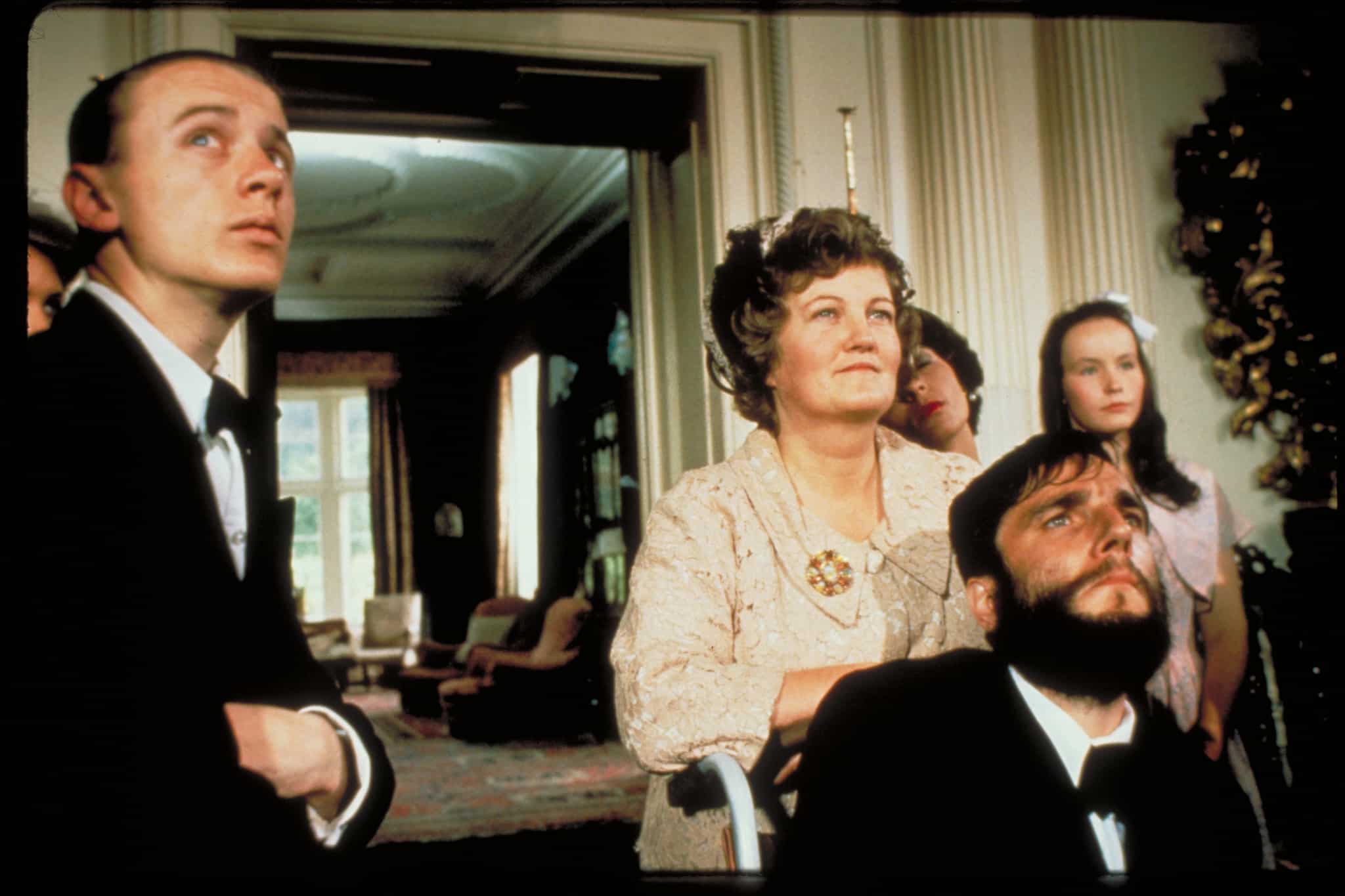 Taking the top spot on our list of the best Irish films of all time is My Left Foot, directed by Jim Sheridan.
The movie is based on a true story. It tells the story of Christy Brown, who is magically portrayed by one of the greatest actors of his generation, Daniel Day-Lewis.
Brown was born with cerebral palsy. However, he soon learned to paint and write with his left foot, the only limb he could control. A stunning and moving film.
That concludes our list of Irish movies. Would you make any changes to our list of the best Irish films of all time?
Notable mentions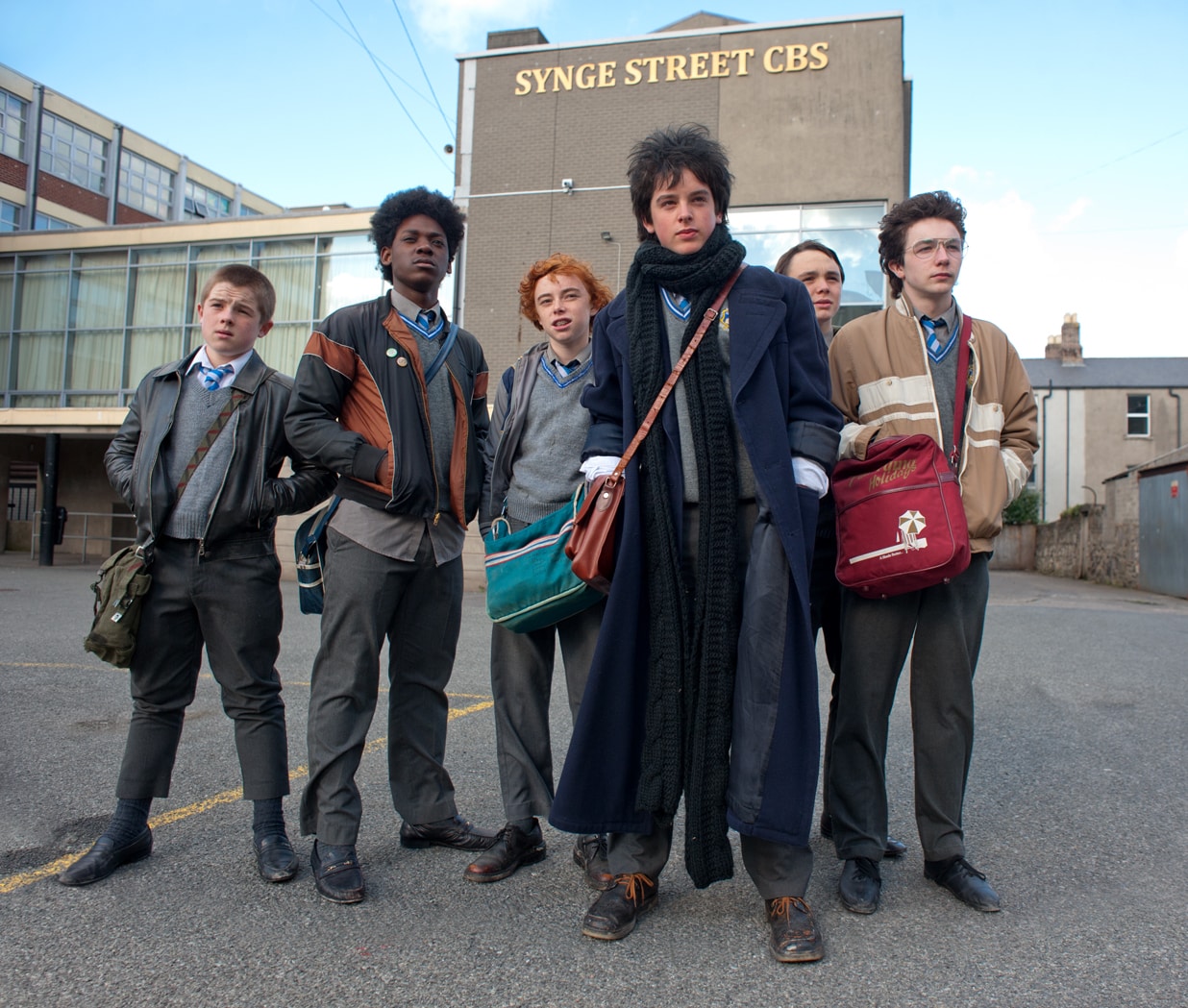 Sing Street (2016): Starring Ferdia Walsh-Peelo and Lucy Boynton, and directed by John Carney, Sing Street is a fantastic musical set in 1980s Ireland.
Once (2007): Set in Dublin, Once is a romantic drama film directed by John Carney and starring Markéta Irglová and Glen Hansard. The movie's original song, 'Falling Slowly' also proved to be a hit in the charts.
Waking Ned Devine (1998): Set in the Irish countryside, the movies stars Ian Bannen, David Kelly, James Nesbitt, and Fionnula Flanagan. Waking Ned Devine is certainly one of the best Irish movies of all time.
The Commitments (1991): Perhaps one of the most classic Irish movies of all time, The Commitments follows an Irish rock band from North Dublin.
FAQs about the best Irish movies of all time
What is the most successful Irish movie?
The Wind that Shakes the Barley is ranked among the most successful Irish movies of all time.
Was Braveheart filmed in Ireland?
Yes. Parts of Braveheart were filmed in County Wicklow.
Is Harry Potter filmed in Ireland?
One of the most famous scenes from Harry Potter and the Half Blood Prince was filmed at the Cliffs of Moher in County Clare.