Irish people love a good trip abroad. One where we can let our hair down, get a tan, and enjoy life. Here are the top ten places Irish people love to holiday.
It's common knowledge that sun can't always be guaranteed in Ireland, but don't get us wrong, it does appear from time to time, but sometimes a holiday abroad is just necessary.
So, if you are Irish and you've ever gone on holiday, you will most likely have ventured to one of these places. With that being said, let's take a look at the top ten places Irish people love to holiday.
10. USA – the land of the free
The fact that so many Irish people have family in the United States makes for a great reason to venture across the Atlantic for a couple of weeks, and of course, our American relations love to come over and see us too.
From Disneyworld Florida to the Las Vegas strip, once we get a taste of American life, we make it our mission for our future escapades.
9. France – our European neighbours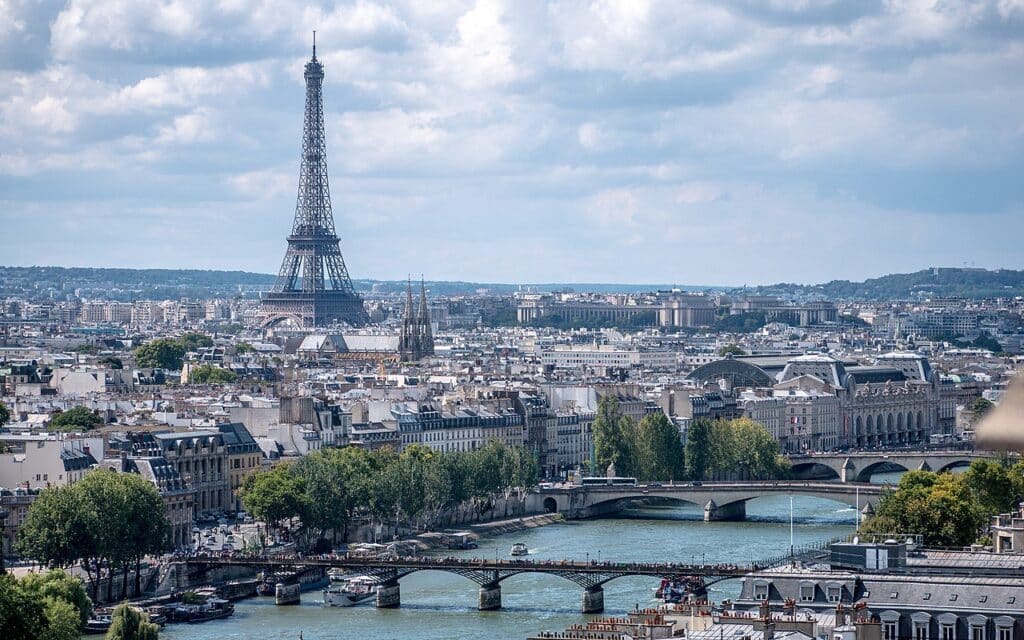 Just a hop, skip and jump, and you are in France. In fact, it is our closest neighbour after the UK, so why wouldn't we take advantage of that?
Many Irish people love to visit the beautiful south of France in the summer and the Alps in the winter. We also love to take city breaks to places like Paris and Bordeaux.
8. Italy – we're just there for the pizza
Italy is one of the best places in the summer for great food, culture and hours of sunshine, which is all we Irish really want at the end of the day.
Give us pizza, a beach and some Italian accents, and we are happy as a pig in muck. Luckily, it is cheap and easy to get to most parts of Italy from Ireland, so we use any excuse to jet off time and time again.
7. Dubai – for a spot of luxury
One of the places that Irish people love to holiday, especially when it comes to having a luxurious holiday filled with shopping sprees, boat trips, desert safaris and sunbathing, is Dubai.
Dubai oozes glamour, it has plenty of sun (maybe a little too strong for our pale Irish skin), and the hotel choices are just out of this world. No wonder we love it.
6. Greece – we just love the islands
As long as flights have been leaving Ireland, Irish people have been jetting off to the Greek islands, which is a place that we hold close to our hearts.
We love the fact that every holiday we can choose a different island but still be surrounded by the same culture, delicious food and lovely people. It's no wonder Irish people love Greece so much.
5. Turkey – for more bang for your buck
Tukey is a very affordable holiday option, meaning you get more bang for your buck, given that the hotels, day trips, food and drinks are much cheaper than in the western European countries.
Irish people love their food, and this is something you can indulge in while on holiday in Turkey. Let's face it, Turkish food is divine.
4. Portugal – for wine, food and stunning beaches
Irish people love to visit Portugal, a country not so far away from us and an easy location to get to. With its beautiful vibrant cities, stunning Algarve coastline, an array of waterparks and fantastic weather, there is nothing we don't love about Portugal.
3. Balearic Islands – an island for everyone
Think Majorca, Ibiza and Menorca, all of which are some of the top choices for an island getaway according to Irish people.
We love the party vibes of Ibiza, the beaches of Menorca and the culture and local villages of Majorca, which makes for a great, well-rounded holiday.
2. Canary Islands – one of our favourites
Tenerife, Lanzarote, Gran Canaria and Fuerteventura are top choices when it comes to places that Irish people love to holiday.
Not only is there year-round sunshine, making it ideal for a winter sun holiday, but there are always great deals, which we cannot say no to.
1. Mainland Spain – our top choice
One of the top ten places Irish people love to holiday is mainland Spain, which is home to the Costa Brava, Costa del Sol, and so much more, which are ideal places for a relaxing getaway.
Here, we can find Irish pubs, great beaches, and fantastic nightlife. Plus, it is cheap and easy to get there, making it a top choice.