When Irish people have a bit of time on their hands, they love to use it wisely, doing an array of interesting and fun things.
Irish people love to have the craic. So, let's take a look at the top ten things Irish people love to do in their spare time.
When the working week is over and the weekend approaches, you just know that we Irish have already planned what we will be doing that weekend.
There are many ways to keep busy and occupied in Ireland, and it all comes down to the interests of the individual, of course.
Still, as a whole, we will take a look at the things Irish people love to do in their spare time. We are sure that most of you will relate to at least one or two of them, if not more.
Meanwhile in Ireland's top tips for enjoying your spare time
You will soon see how Irish people spend their spare time, and here are a few quick tips on how to enjoy your own spare time:
A good thing to do in your spare time would be to discover new and interesting hobbies! Discovering these and new interests are a great way to wind down or entertain yourself.
Reading is one of the best things to do during your spare time. Find a good book and tuck in, and watch the time pass by ceaselessly.
Socialising with friends and family is another good option for something to do during your spare time.
Much like Irish people as you will find out, going for a hike or exploring nature is a great thing to do during your spare time! Try somewhere new each time.
If you want something more intensive to do during your spare time, you could try by learning something new, such as a language or taking part in a practical workshop.
10. Camping – sleeping under the stars
Kicking off our list of things Irish people love to do in their spare time is, of course, camping.
Give us a dry couple of days, and we'll have the tent out of the attic, the camping equipment ready to go, and the car packed to the brim faster than you can say, "Let's go camping".
9. DIY and gardening – getting our hands dirty
Now, this one may not be for everyone. Still, we all know someone obsessed with their garden and fixing things around the house.
Many Irish people thrive off this, and you'll see some fantastic creations and gardens around the country.
8. Wild swimming – taking the plunge
Wild sea swimming has become so popular across Ireland, and you'll find people swimming all year round.
Top spots for this adventurous activity include the Forty Foot in Dublin, Greystones in Wicklow, and pretty much any beach on the west coast. The chill is so worth it!
7. Going for a hike – we love to get out in nature
With many coastal hikes, national parks, and mountains to climb, there is always a new hike for Irish people to get under their belt. Give us a sunny day, and we're off into the hills on an adventure.
6. Taking a drive – we love a road trip
Luckily, Ireland has some awesome scenic drives to take advantage of, so if a car is available, you'll find that taking a drive is definitely one of the things Irish people love to do in their spare time.
You can also add taking a scenic train journey to that list.
5. Shopping – we love to grab a bargain
Irish people love shopping, but better yet, they love a bargain. So, if the opportunity arises, you'll find them – mostly women, let's be real – wading through the sale rails.
4. Visiting family – family comes first
Family means everything to Irish people. So, given the chance, they will always visit their nearest and dearest for a cuppa and a chat.
3. Playing sports – a nation of fans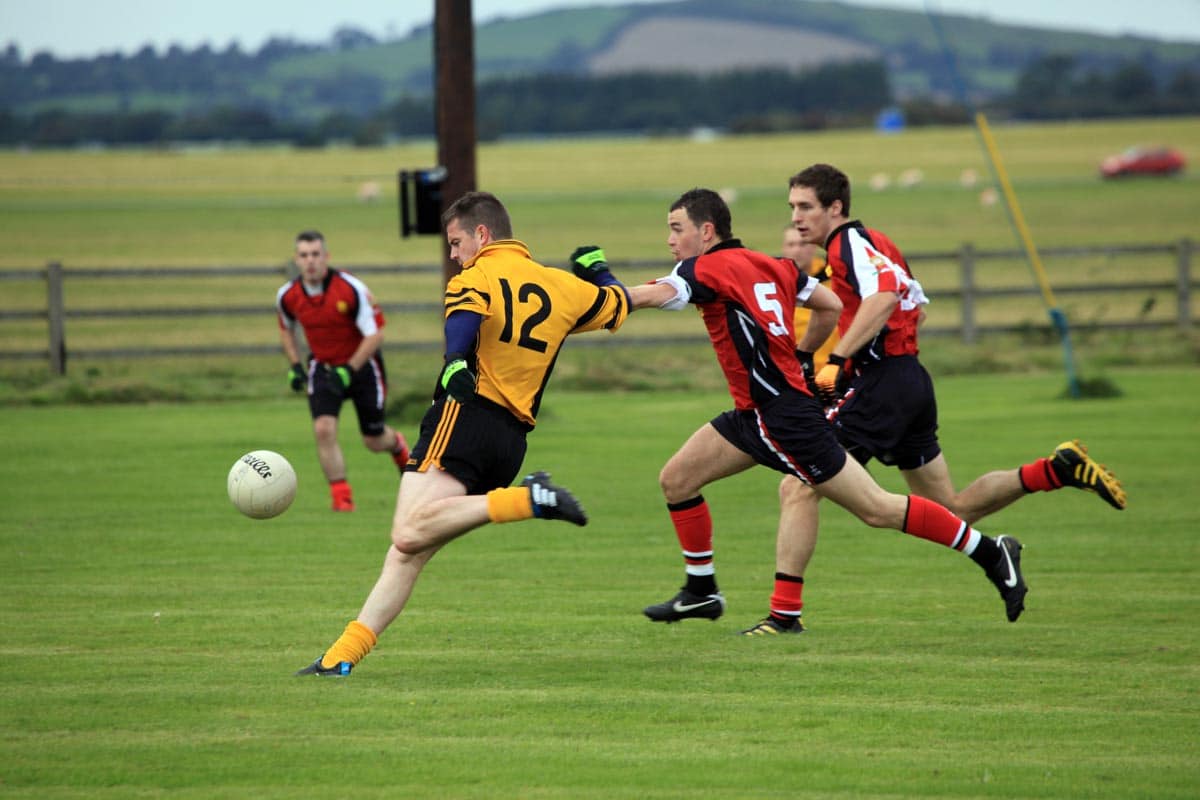 With national sports like Hurling, Camogie, Football, and Gaelic, sport is a pastime of many Irish people throughout generations.
Sports have been introduced to us since childhood, whether through our families support of their beloved teams or playing on our school team. This is definitely one of the things Irish people love to do in their spare time, no matter what age.
Read: If you are into sports, then you must surely have ticked off some of this UK and Ireland sporting bucket list: 10 events everyone must experience
2. Having a pint – a proud nation of pint lovers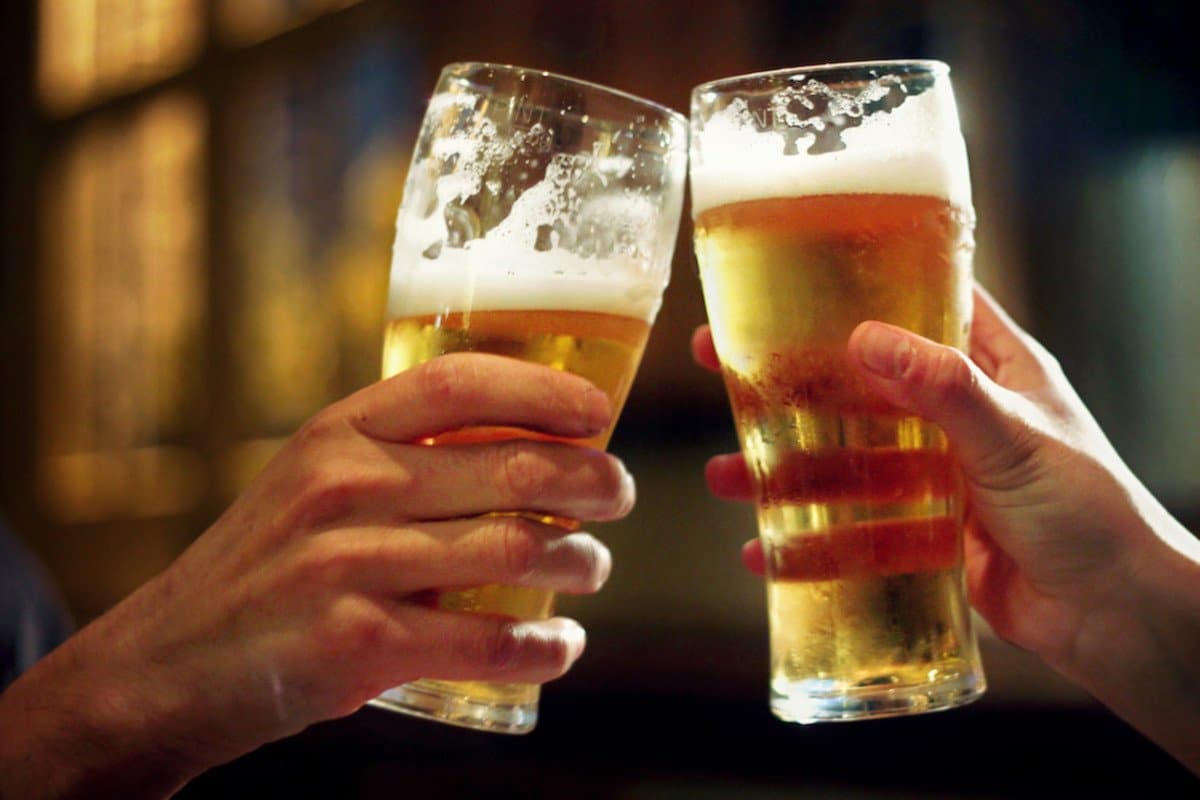 Oh yes, we Irish love a pint – of pretty much anything!
It doesn't have to be a pint of Guinness, but perhaps a pint of Bulmers, Lager, or even a craft beer brings Irish people together. It is the best way to relax after a busy week.
Craft breweries have become a big thing now, making it even more fun to go out and try a different pint each time with our buddies.
Read: Check out our piece on the counties for the best and worst pint of Guinness in Ireland, revealed
1. Hanging out with friends – a sociable nation
Well, of course, this has to be number one, considering Irish people are probably the most friendly nation ever.
With the recent pandemic, this element of life has been the toughest to be restricted from, but whether it's via zoom calls or social distancing, the Irish people will always find a way to hang out with friends.
Read more: If you find yourself hanging out with friends, make use of any of these 10 friendship quotes for World Friendship Day
So how many can you relate to on our list of things Irish people love to do in their spare time? We sure are a busy bunch of people who love to let our hair down, and for all the right reasons!
Your questions answered about things Irish people love to do in their spare time
If you have read our article on the things that Irish people love to do in their spare time and still have some questions, then don't worry! Here, we have put together some of the most frequently asked questions on this topic.
What do Irish people do for leisure?
Things that Irish people do for leisure is spend time with friends, play sport, go for a couple of drinks, watch TV, go for a walk, and more.
What are popular traditions in Ireland?
Popular traditions in Ireland include St. Patrick's Day, the All-Ireland Hurling and Football finals, Halloween, pub culture, and trad music.
What is the most popular Irish tradition?
The most popular Irish tradition is undoubtedly St. Patrick's Day, the celebration of Ireland's patron saint, St. Patrick, on the 17th of March every year.
What is the behavior of the Irish people?
Irish people are well known for their warmth and welcome attitude whenever you visit the country. Irish people are also affable, love the craic, and can have a good laugh at themselves.