To mark World Vegan Day, we thought we'd celebrate by sharing our favourite Vegan Irish Stew recipe.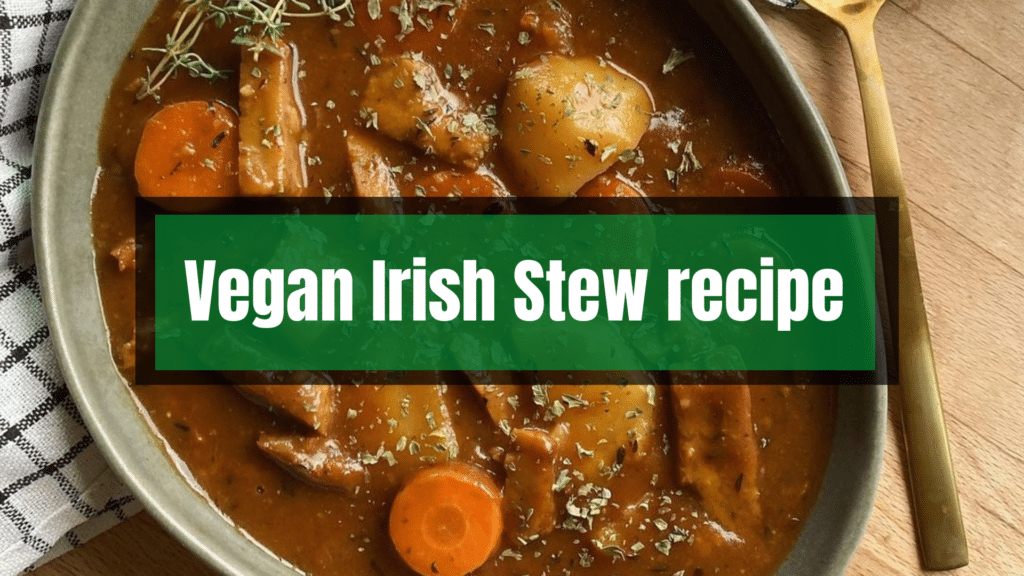 World Vegan Day is a global event celebrated each year on 1 November. To celebrate this year, we thought we'd share our favourite hearty Vegan Irish Stew recipe to delight you on these cold, autumn nights.
While the traditional Irish Stew consists of lamb, beef or mince with potatoes and vegetables in a hearty, meat-based broth, the Vegan Irish Stew packs the same punch despite the lack of meat thanks to key elements like the rich stout-based broth.
So, if you need inspiration for your dinner tonight, check out our Vegan Irish Stew recipe that even carnivores will love.
Vegan Irish Stew recipe – the ingredients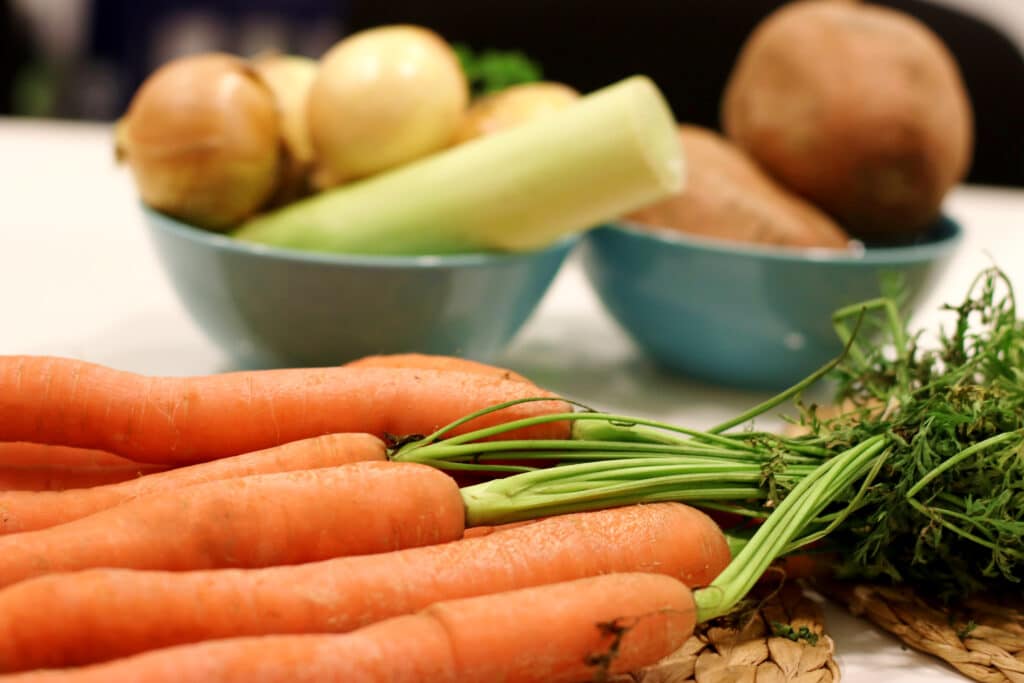 When you're making Stew, you can omit and add vegetables and extras as you like. There are no strict rules for what to put in this cosy dish.
If you fancy adding mushrooms to your Stew, go for it. This Stew will taste good if it's filled with vegetables you normally love to eat!
So, the ingredients you will need are as follows:
3 carrots, peeled & roughly chopped
500g of potatoes, washed & diced
2 celery sticks, sliced
2 parsnips, peeled and sliced
1 onion, diced
1 can of Guinness (it's vegan!)
2 tbsp olive oil
2 – 4 cups of vegetable broth
Half a cup tomato purée
Quarter cup of all-purpose flour
2 bay leaves
2 tsp brown sugar
1 tsp dried thyme
Salt and pepper to taste
As we mentioned before, you can add mushrooms, leeks, cabbage, or whatever other vegetables you like for extra flavour.
READ MORE: 5 delicious Irish recipes made vegan
The process – cooking up your delicious Vegan Irish Stew
To begin, chop up all the vegetables into chunks. The hearty chunks of vegetables are what make this Vegan Irish Stew rustic and delicious.
Set those aside for now and sauté the celery, onion, and garlic in the olive oil until the onion becomes translucent and starts to brown. Next, sprinkle in the flour. Stir well to coat the onion, garlic and celery, and cook for one minute to heat the flour.
Add the vegetable broth and mix well, ensuring nothing is sticking to the bottom of the pan. Add the remaining vegetables, tomato purée, spices, and the stout.
The stew will start to bubble and foam because of the beer, but the alcohol will quickly cook right out. Bring everything to a simmer and cook for 10 to 15 minutes until the vegetables are fork-tender. If your stew is on the thick side, and you prefer it thinner, add one or two more cups of vegetable broth.
Much like meaty stew, your dish will taste nicer the longer it is cooking, so keep it sitting on a low simmer for hours if you can, topping up with vegetable broth where necessary.
Serve your hearty stew with some crusty bread slathered in vegan butter, and enjoy!