A credit to the film, The Banshees of Inisherin has walked away from this year's Golden Globes ceremony with three awards.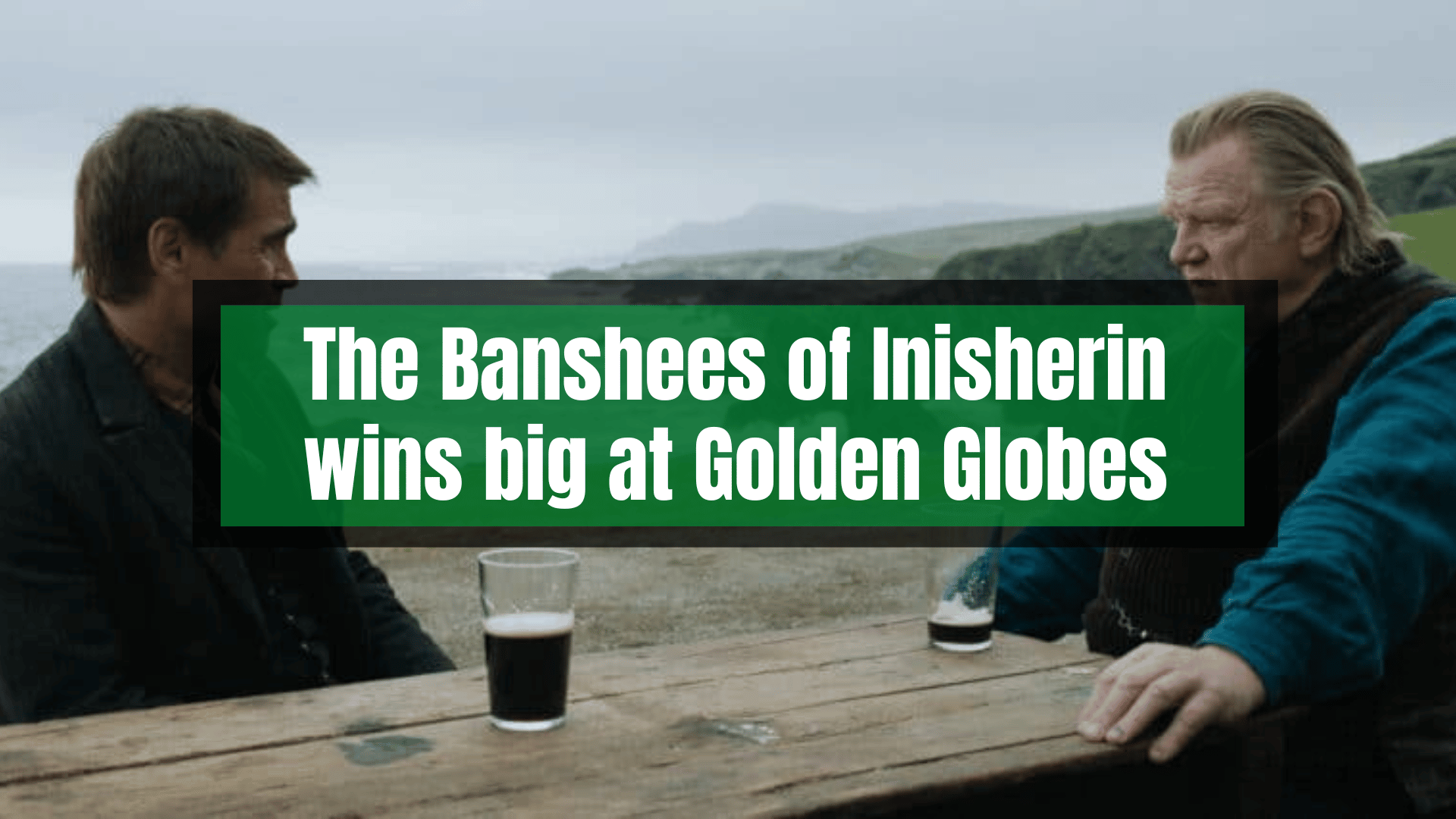 The Golden Globes 2023 were held on 10 January at The Beverly Hilton in Beverly Hills, California. As expected, The Banshees of Inisherin walked away victorious in three categories.
The three awards the movie received were Best Picture in a Musical or Comedy category, Best Actor in a Musical or Comedy, and Best Screenplay for a Motion Picture. This is a nod to the success the movie is bound to receive at the Oscars 2023.
The Banshees of Inisherin wins big at Golden Globes – three huge successes
Colin Farrell was delighted to win Best Actor in a Musical Comedy Motion Picture for The Banshees of Inisherin.
In his heartfelt and hilarious acceptance speech, he made shoutouts to Martin McDonagh, Brendan Gleeson, and Barry Keoghan.
About McDonagh, he said, "I owe you so much. 14 years ago, you put me working with Brendan Gleeson, my dance partner, and you changed the trajectory of my life forever in ways that I, begrudgingly, will be grateful to you for the rest of my days".
He also said he was "horrified by what's happened around 'Banshees' over the last couple of months in a thrilling kind of way".
About co-star and good friend Brendan Gleeson, he said, "All I did when I came to work every day was aspire to be your equal. I'm not saying I even got there, but the aspiration kept me going".
He hilariously scolded Barry Keoghan when he said, "Barry, when you are sharing a house with an actor you are working with, a word of advice Barry.
"Don't eat his crunchy nut cornflakes and leave him with no breakfast in the morning. You should never send a man to work on an empty belly". Farrell also thanked Kerry Condon, who he described as "extraordinary".
Another great from Martin McDonagh – the film was written for Gleeson and Farrell
Later on in the night, Martin McDonagh went on to win his second-ever Golden Globe award for Best Screenplay, having previously won in the same category for Three Billboards Outside Ebbing, Missouri in 2018.
In his acceptance speech, McDonagh said he wrote the film for Farrell and Gleeson, whose performances "just blew me out of the water, as usual".
He said, "I love you, you know, for your brilliance on-screen and your kindness off-screen," McDonagh said to Gleeson and Farrell, "I'll try and not leave it another 14 years til I do the next one with you."
McDonagh also thanked Condon and Keoghan, saying: "Barry a new friend who almost stole the movie, and Kerry an old friend who did steal the movie."
An incredible night for The Banshees cast and crew – lining the way to the Oscars
To end an incredible night for the cast and crew, McDonagh, the cast, and the films producers, Graham Broadbent and Peter Czernin, took to the stage to accept the final award for the film, Best Picture in a Musical or Comedy.
Categories the film missed out on were Brendan Gleeson and Barry Keoghan for Best Supporting Actor in a Motion Picture, Kerry Condon for Best Supporting Actress in a Motion Picture, Martin McDonagh for Best Director, and Carter Burwell for Best Score.
However, three huge wins line the trajectory for The Banshees of Inisherin at the Oscars 2023. Congrats to all this year's winners!