American President Donald Trump is said to be exceptionally proud of new genetically based findings which prove he has strong Irish roots.
A recently concluded study by experts at the Boston Genetic Institute — an institution set up and funded by the Trump family trust — has discovered that contrary to previous findings President Trump can rightfully claim Irish heritage.
A spokesperson for the Institute revealed at a press conference held late last night a general outline of President Trump's Irish roots.
"We have used the President's DNA sample and along with newly developed software have narrowed down our search to a small village 15 kilometres west of the Kerry town of Dingle.
Unfortunately, due to severe coastal erosion, the village of Ballygosking no longer exists." Dr Slyia Polenski of the BGI told
reporters.
The Kerry Connection
Dr Polanski outlined that during the eighteen hundreds severe winter storms forced those living in the tiny west Kerry village to flee their homes. Among those forced to immigrate to America was the Macrump family.
Settling in New York the family changed their name to Trump and soon learned how to speak English.
While remaining a close and tight-knit group the family kept up its tradition of inter-family marriage.
It is believed that Margaret Mary Macrump the President's maternal great-grandmother married her cousin Patrick Junior Macrump the President's paternal great grandfather.
"This inter-family marriage custom was quite common in West Kerry at the time and didn't carry the social stigma that it would today. People didn't really know any better, "Dr Polanski said, then continued.
"I have spoken to the President who of course is delighted to learn of his Irish connections. Particularly in light of the forthcoming elections where the Irish vote will be crucial. Then he will, of course, be elected for a second glorious term."
Truly Thrilled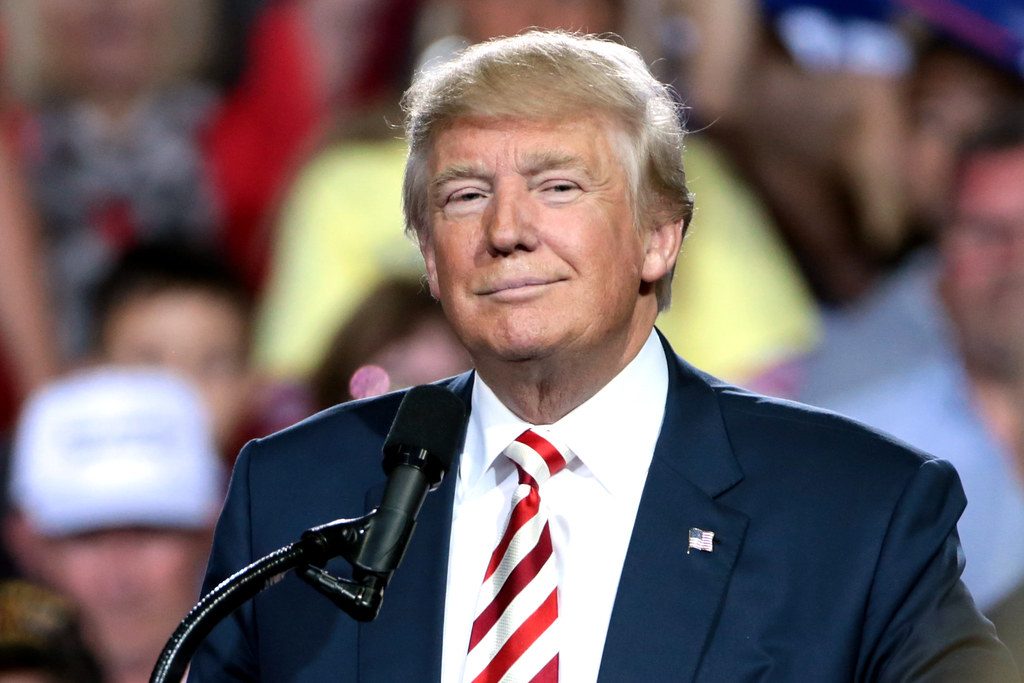 "The President who wants to be seen as a man for all people was really and truly thrilled when we told him of his family history."
"The Macrump (Trump) family fought on both sides of the civil war. They were instrumental in both enslaving then freeing the slaves and of course had a proud family history of military service."
The family who were leading social reformers — Gregory Macrump was a senior advisor to Martin Luther King — can trace a valiant history from the Normandy landings to raising the flag on Iwo Jima.
"The President's uncle Jack Trump was actually one of the soldiers photographed raising the flag in that iconic picture." Dr Polanski added.
Responding to questions from the unfriendly section of the media Dr Polanski denied that President Trump was simply trying to gather ethnic votes for his second run.
"Of course not," she replied when asked. President Trump is very proud not only of his Irish roots but equally proud of his German, French, Polish, Afro American and of course Native American heritage also. In fact, we are hoping to announce strong genetic links to every ethnic voting block early next week."
It is not expected that the BGI will discover any Mexican heritage in President Trump's background.
Disclaimer
This article is satire. Articles in this section are spoof articles which should not be taken as the truth, nor are they are intended to offend. However, if you are offended, please inform us formally via a letter. You can ensure it gets to us by placing it in the nearest recycling bin.