We spoke exclusively to Ireland's newest golf star about his recent tournament win, which grants him a ticket to the US Open and Masters Tournament.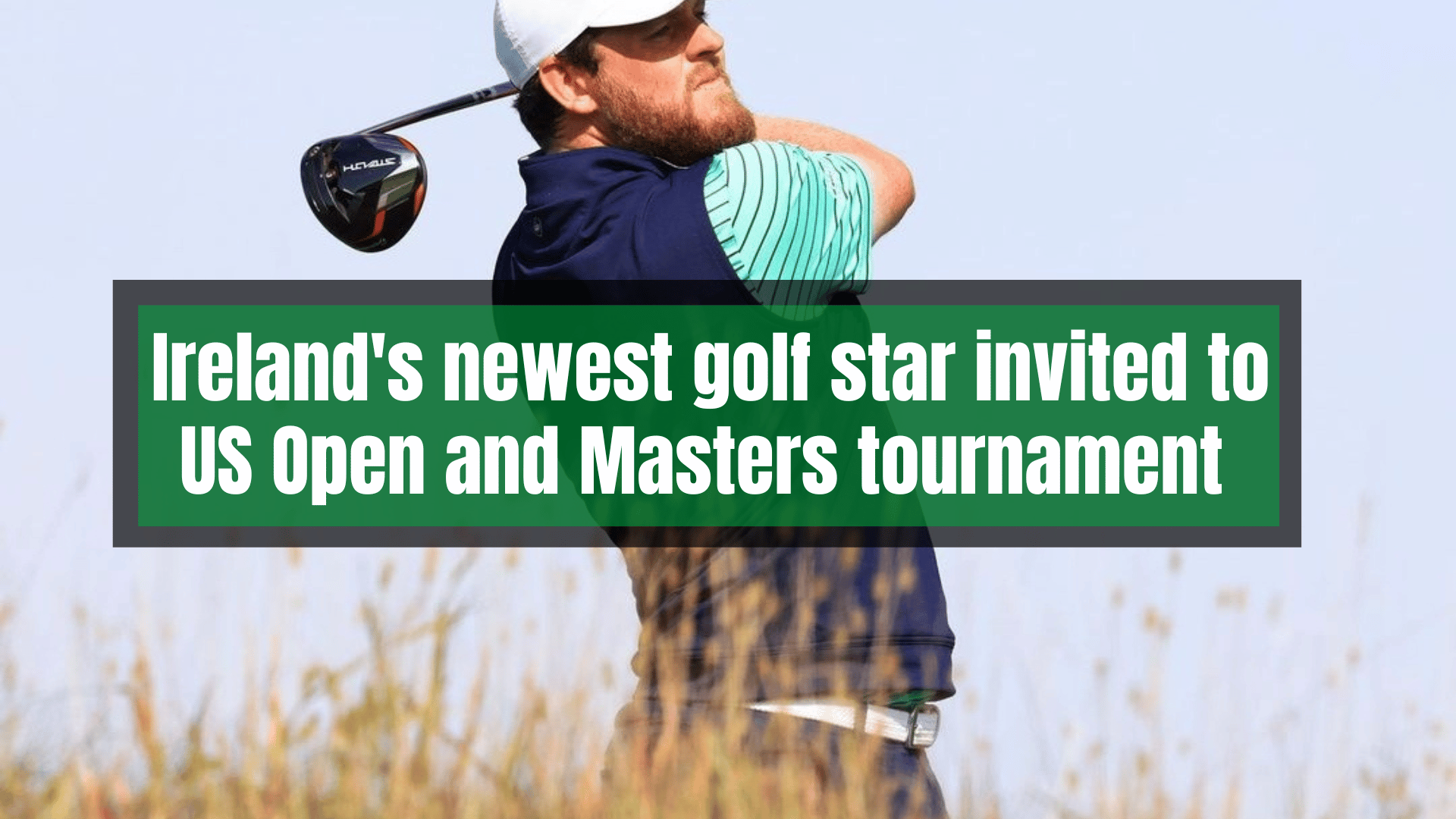 Matthew McClean is a 29-year-old optometrist and amateur golfer from Belfast. He's been playing golf since he was ten years old. Nineteen years later of hard work later, he now has his first big break.
McClean won the US Mid-Amateur final in Wisconsin, USA, prevailing over a gruelling 36-hole final, taking the cup back to Ireland with him.
This win grants him a place on the 2023 U.S. Open at Los Angeles Country Club and the 2023 Masters, playing against well-known stars like Rory Mcilroy, Shane Lowry and other household names.
The Mid-Amateur Tournament – an exciting spectacle
The tournament was played in America over several weeks. The unique event ended with two Irishmen in the final, McClean and fellow Irishman Hugh Foley. McClean admits it was tough, but he was happy to get the win in the end.
"It was a million-to-one shot to meet him in the final. It was tough to play in the final against one of your friends and teammates from Ireland.
"However, it was also pretty cool when we knew one of us would get the prize in the end. It made this win even more unique and memorable".
Top of the pile − the biggest win of McClean's life
Matthew McClean ranks his Mid-Amateur win right at the top of everything he's achieved so far in his golfing career.
He explained, "this is the biggest I have won by a distance. I've come close to winning 2 or 3 tournaments this year, finishing second twice. This is by far the biggest win. It's not comparable to anything I've won before."
"When I return to Ireland, I'm sure there will be a few celebrations with family and friends! When I bring the trophy back to the club, I'm sure we'll all have a bit of a party!"
An invite to the US Open and Masters – it hasn't quite sunk in
When asked about his emotions and what it will be like to play alongside the likes of McIlroy and Spede, McClean says it hasn't quite sunk in yet.
"The emotions haven't quite hit me, and this win probably won't sink in until I get home to Belfast. I'm just really delighted to get a tournament win over the line this year.
"With the Masters invite and the US Open invite, the perks that come with this win are incredible. I'm sure it will begin to sink in when I get home and get back to the golf club and see family and friends".
It could have been so different – one shot could have ended his dreams
It wasn't all plain sailing for the Irishman. There was a point when he felt he might not get there. One hole, in particular, was a real fork in the road for his destiny.
"I played some great golf in this tournament, but there was one match where we went down tie-holes, and I had to hold a six-footer to keep it going.
"The thought crossed that if I missed this shot, the tournament could be over, but thankfully, I was able to hold that one, and I went on to win it on the 20th hole after that".
A grounded mindset sees him through – a long process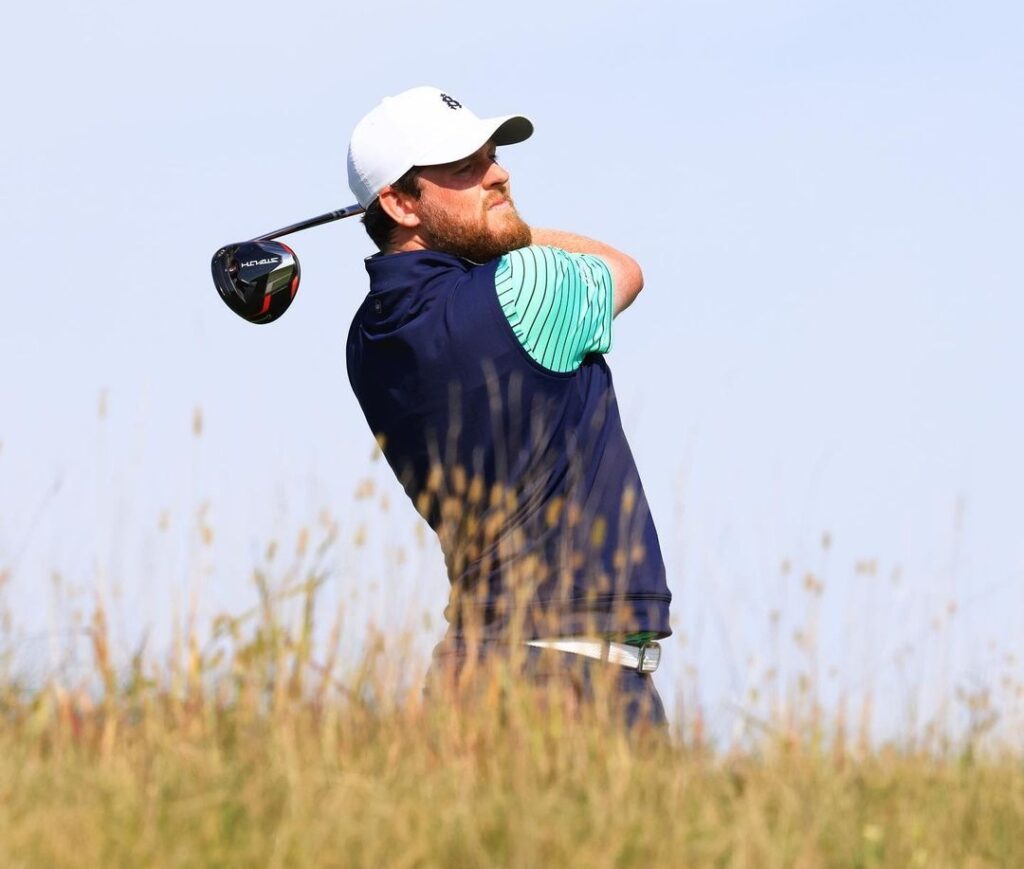 McClean always remained grounded throughout the tournament. He knew the contest was so long that he could have been eliminated at any stage.
"These tournaments are so long, so you rarely feel close to winning at any point. Even if you get through qualifying and in 5 matches, you are still back to square one in the final game, so you can't get too far ahead of yourself because you've still to beat the next guy and start from scratch in the next game."
Let's hope this mindset carries him to success in the US Open and Masters.
An honour to represent his country – representing all over the world
McClean has represented Ireland in several international amateur competitions, some as far away as Argentina. McClean says it is always an honour to represent the Emerald Isle.
"Anytime you can represent Ireland at any competition as part of a team or as an individual with the shirt and the Ireland badge, it is unique and doesn't wear off any time. It is special to represent Ireland in the sport I love playing."
Grateful to those who helped him – especially his girlfriend, who was his caddy
McClean says he is grateful to his family, friends, Golf Ireland and his lifelong coach Michael Magee.
He was particularly thankful to his girlfriend for travelling over and also helping out as caddy when needed.
"I'm grateful for all the support from my girlfriend (Kate), especially over the past few weeks.
"She made the trip over to support me for two weeks out here and even took the role of my caddy for 27 holes of the tournament! She has been brilliant, so I'm very thankful for her support".
McClean's golden ticket − taking him to the US Open and the Masters
This win means Matthew McClean will be the newest Irish entry to the US Open and the Masters.
"The next tournament in America is the US Masters, which seems to be crazy saying (at the start of April next year). Hopefully, I'll have 3 or 4 tournaments following that. Hopefully, I'll be spending a lot of time over in America next year.
"Getting a place in that tournament is incredible. The chances of playing in this tournament at that course for the Masters is up there with winning the lottery! It is something every amateur golfer dreams about!
"It will be an unbelievable week, but I will have to prepare correctly so I can play golf to a standard I am happy with. The goal is to make the cut and compete for the top amateur for the week."
You can read the full interview with Matthew McClean here: FULL INTERVIEW
Legal Disclaimer
We cover articles relating to many activities. Some of our articles showcase gaming and gambling as activities. While we do not take money for bets or own any gambling venues, we feel it is important that our readers know the risks of such venues or sites that we may mention in our articles. Gambling involves risk. Please only gamble with funds that you can comfortably afford to lose. See our legal disclaimer for more info.