Ahead of Matthew McClean's Masters debut in Augusta, we reveal the inside scoop about Irish golf's newest kid on the block!
Matthew McClean (or Matt McClean) is a rising star in the world of golf, and he's about to make his mark on one of the most prestigious tournaments in the sport – the Masters in Augusta. But who is this young Irish amateur golfer, and what makes him stand out from the crowd?
In this article, we'll take a closer look at 20 things you may not know about Matthew McClean, from his background and training to his hopes and dreams for the future of his career.
Whether you're a die-hard golf fan or just curious about this exciting newcomer, read on to discover the inside scoop on Matt McClean!
Meanwhile in Ireland's overview of facts about Matthew McClean
Matthew McClean is a Belfast native, who was born in the city back in 1993. Gaelic football and soccer were initially more important to McClean, but at 16 he soon began to take golf more seriously.
Matthew first started playing golf at the pristine Balmoral Golf Club in Belfast. Three different Ryder Cup players came from here: David Feherty, Eddie Polland, and Norman Drew.
Matthew is also a trained optometerist as well as a golfer!
Matthew defeated his good friend Hugh Foley in the final of the 2022 US Mid-Amateur with a 3-and-1 victory in the final. This earned him a spot at the 2023 Masters. He became the first Irishman to win one of these competitions.
To cap off an incredible set of facts, Matthew once teed off with who many regard as the best striker in the history of the Premier League; Alan Shearer.
Firstly, who is Matthew McClean?
Born in 1993, Matthew McClean (or Matt McClean) is a 29-year-old amateur golfer from Belfast. He is a qualified optometrist, and this is his primary profession. He moved to Newcastle, England, in 2016 to work as an optometrist, but golf has always been his passion, and he has been playing since he was ten.
McClean is participating in the 2023 Masters in Augusta, USA as an amateur after winning the US Mid-Amateur Championship in 2022.
20. He has had the same coach since he was 13 – loyalty is important to him
Matthew McClean has a long list of people to thank for helping him to his recent success. None more so than long-term golf coach and Malone Golf Club PGA pro Michael Magee.
McClean has been playing under Magee since the age of 13, and he credits his mentor with keeping him grounded in the wake of recent success. To this day, Magee is the only swing coach McClean has ever had.
19. He is the current 2022 US Mid-Amateur champion – a history of winning
Matthew McClean's invite to the US Open and Masters tournament came after winning the prestigious US Mid-Amateur Championship in 2022.
Although he came close to winning a few major tournaments in 2022, he described winning the Mid-Amateur Championship as incomparable to anything he had ever achieved on the course before.
18. He went head-to-head with Hugh Foley – his close friend and Ireland teammate
To qualify for both the Masters tournament in Augusta and the US Open in LA, Matt had to come through a stern test against long-term friend and Irish golf teammate Hugh Foley.
Describing it as "a million to one shot", McClean faced off and came out on top against his fellow countryman at a play-off for the 2022 US Mid-Amateur final. They were even roommates the night before!
Read more: Check out Meanwhile's coverage on how Matthew McClean ended up playing at the US Open and Masters tournaments
17. He started playing golf at a young age – he lifted his clubs at ten years old
McClean started playing golf at the age of ten. He played a decent amount of golf growing up, mainly as a summer hobby, before taking it more seriously at age 16 as he started to compete in more prestigious championship golf tournaments.
16. A proud Irishman – he has represented his country around the world
Matthew McClean has proudly represented Ireland in several international amateur competitions, from his home in Antrim to as far away as Argentina. McClean says it is always an honour to represent the Emerald Isle.
15. He has spent the past few months in America – preparing for the Masters
Golfers are known for their meticulous preparation, and McClean is no different. He has spent the lead-up to the 2023 Masters and US Open tournament in America to prepare himself. He hopes this practice will stand him in good stead for his first appearance at a major.
14. "Any harder games?" – his trademark catchphrase
A modest and grounded golfer, McClean does not let his recent success go to his head. Despite this, his known catchphrase is, "Any harder games?" – a tongue-in-cheek remark referring to the difficulties of his sport.
This cheeky catchphrase also shows that he does not take himself too seriously, regardless of his achievements.
13. Amen Corner and Hogan Bridge – his favourite part of the Augusta National course
Growing up in Ireland and competing in the United Kingdom, McClean has graced the greens of many courses used in the UK Open.
For this reason, he has explained that the UK Open does not feel as out of reach as the Masters or the US Open once did and that he most looks forward to crossing the iconic Hogan Bridge on Augusta's Amen Corner.
12. He is playing in his favourite major tournament – the Masters
Growing up, Matthew preferred to concentrate on his golf instead of watching it on TV. In a recent interview with the Irish Independent, he explained he only really tuned in to watch the majors, revealing that he always preferred the Masters at Augusta.
Due to the challenging Augusta course layout, he sees the Masters as the most exciting of the four major tournaments to watch, ahead of the UK Open, US PGA, and US Open.
11. He grew up idolising Tiger Woods – coming up against his hero
Maybe not a surprising fact about Matt McClean but like many keen golfers of his generation, McClean grew up idolising legendary golfer Tiger Woods. He lists the 15-time major winner amongst his biggest inspirations on the course.
It will undoubtedly be a dream come true for the Belfast golfer to compete alongside his idol at this year's Masters tournament.
10. His caddie for the Masters is also his childhood friend – another display of loyalty
When McLean tees off at the Masters, he will have a familiar face beside him for support. His caddie, Stephen Gracey from Lisburn, is also Matthew's childhood friend and long-term golf partner.
The pair met whilst both attending Rathmore Grammar School, where they experienced success on the course in the Ulster Schools Matchplay and narrowly missed out in the All-Ireland Schools Matchplay final in 2010.
They then went on to study together at the University of Ulster in Coleraine, where they would spend their free time practising at the famed Portrush Golf Club.
9. Rathmore Grammar School in Dunmurry, Belfast – his alma mater
Matthew attended Rathmore Grammar School in Dunmurry, where he spent seven years and completed his A-Levels before attending university. He was in the same English class as the CEO of Meanwhile in Ireland, Stevie Haughey. It is a small world!
8. He learned his trade at Balmoral Golf Club in South Belfast – ­the club that started it all
Matthew's talent on the course was evident from an early age. His breakthrough moment came in 2009 when he led his club to the finals of the Fred Daly Cup (Ireland's biggest youth golf tournament) at the tender age of just 15.
7. He likes a pint of Guinness – don't we all?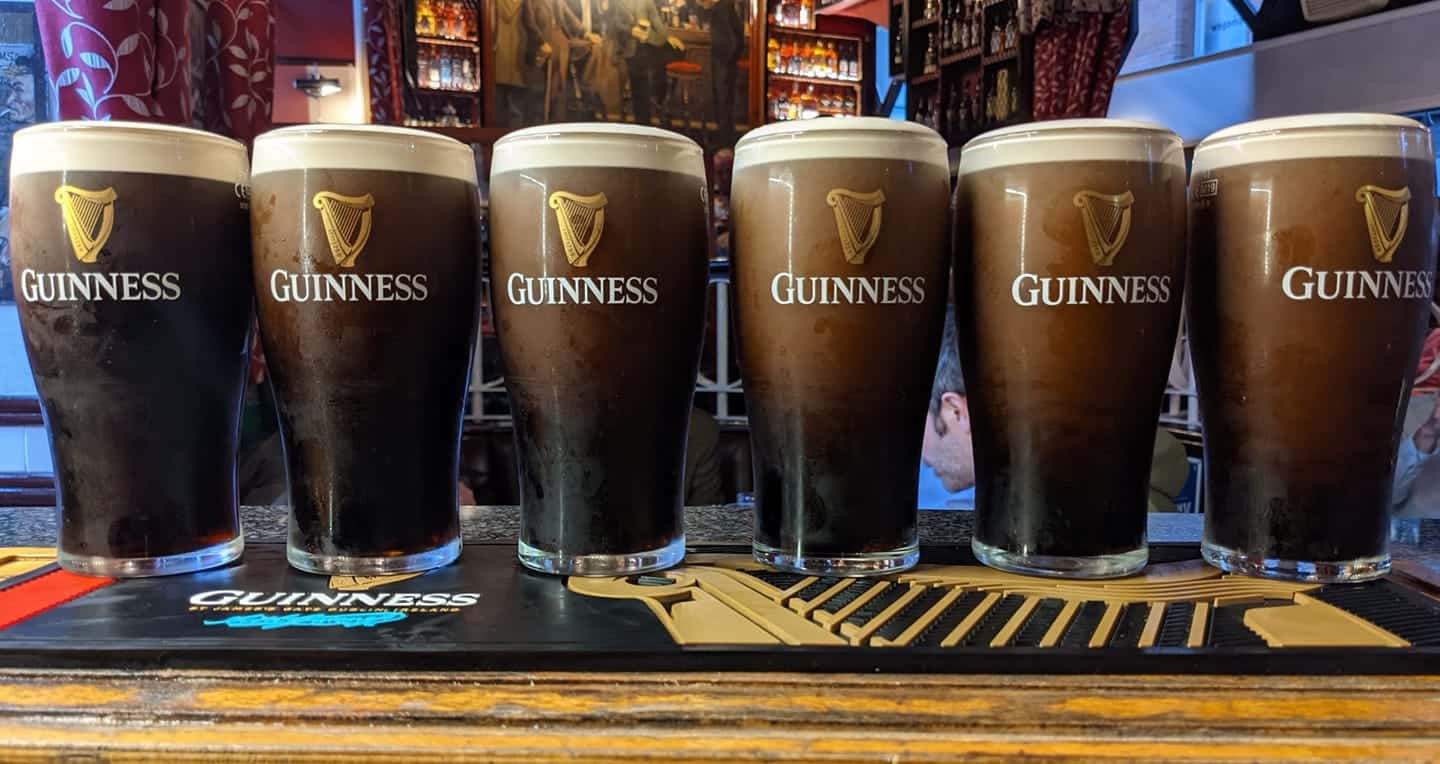 Athletes tend to have strict diets and abstain from alcohol for long periods. However, when McClean does get the chance to toast his success, his tipple of choice is a good old pint of the black stuff, Guinness.
When he tees off at the Masters in April, he will undoubtedly be the toast of many proud friends and family tuning in to watch him back in Belfast and across Ireland. Sláinte Matthew, we are all behind you!
6. He is also a qualified optometrist – a man of many talents
Golf is far from the only thing Matthew McClean is good at; he is also extremely intelligent, holding a degree in optometry. He moved to the North East of England to pursue his career after qualifying as a chartered optometrist in 2016.
5. McClean is a multi-talented sportsman – a wizard on the wing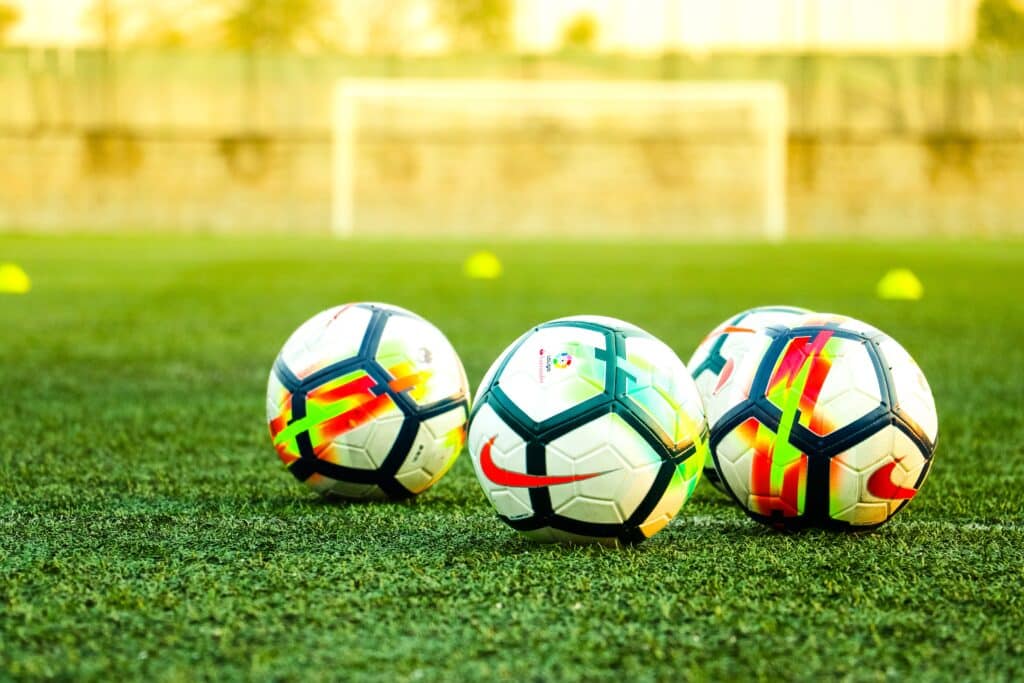 Alongside his success on the course, McClean was also a talented soccer and GAA player. In his younger days, he lit up the touchlines of football fields across the North of Ireland for his club Aquinas FC in Belfast.
At youth level, his team swept all before them, winning every Northern Irish youth honour they competed in. McLean had pace to burn and was known for his silky touch and flicks and tricks.
His dazzling performances on the left wing earned him his nickname, 'The Wizard' amongst teammates and coaches.
4. He is a big Manchester United fan – he loves the Red Devils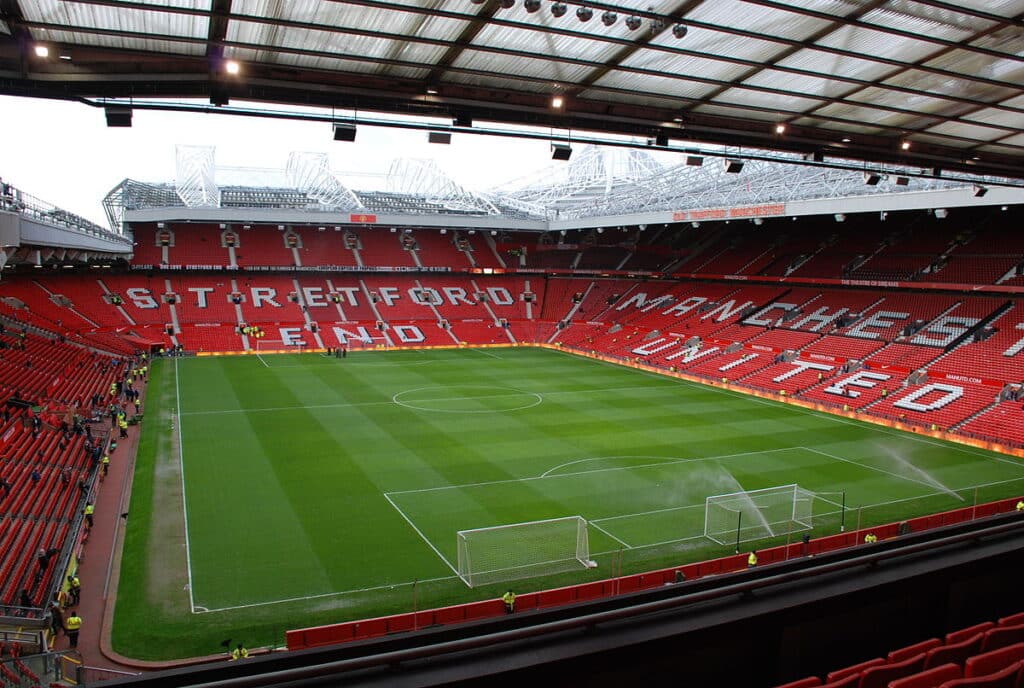 Like fellow Northern Irish greats Rory McIlroy and Jimmy Nesbitt, McClean is a big fan of Manchester United. With a busy golf schedule, he enjoys little downtime to himself, but when he does, he likes to attend Old Trafford to cheer on his beloved Red Devils.
Read: Have a look at who we have ranked on the top 10 Irish players who have played for Manchester United
3. Matthew once faced off against a footballing legend – teeing off with Alan Shearer
While working as an optometrist in Sunderland, England, McLean's reputation as an amateur golfer grew.
He was called up to represent Northumbria County Golf Team, where he once faced off against Newcastle United legend and keen golfer Alan Shearer. No prizes for guessing who came out on top that day.
Related: Find out where golf ranks on MII's list of the fastest ball games in the world
2. Irish tech giant Kainos will be McClean's bag sponsor – financial backing for the Masters
Whilst most pro golfers will be earning big from prize money and sponsorship deals at the tournament, McClean is still an amateur, meaning he will not make any prize money regardless of where he finishes.
Luckily for him, though, Irish technology giant Kainos will provide him with some much-needed funds to cover his costs as they recently came on board as his bag sponsors for his Masters debut.
1. He is 5000/1 to win the Masters at Augusta – the outsider
A host of the world's top golfing talent will descend on this year's Masters tournament in Augusta, hoping to claim the top prize.
With the likes of Irish hero Rory McIlroy and world number one Scottie Scheffler set to compete, it is no surprise that amateur Matthew McClean is a ranked outsider.
However, after following his career for many years and knowing his capabilities, we feel the bookie's odds of 5000/1 might be slightly harsh. As fans of the Belfast golfer, we are dreaming of a fairy tale.
The whole Meanwhile in Ireland team wishes Matthew McClean the best of luck at the Masters in Augusta. We're rooting for you!
Your questions answered about Matthew McClean
Even after reading our thorough take on 20 inside facts about Matthew McClean, you may still be left with some outstanding questions! Not to worry, for we have you covered in this section. Here we list and answer some of the most frequently asked questions to us and from online.
Where is Matthew McClean from?
Matthew McClean is from Belfast in County Antrim. He lived in England for three years before returning home after qualifying as an optometerist.
How did Matthew McClean qualify for the Masters?
Matthew McClean qualified for the Masters by winning the 2022 US Mid-Amateurs. He became the first Irishman to do so along the way.
Has an amateur ever won the Masters?
No. However, three have finished runners-up: Kevin Venturi (1956), Charlie Coe (1961), and Frank Stranahan (1947).
Is McClean an Irish surname?
Yes. The McClean surname is derived from the Irish surname of Mac Giolla Eain, which means servant of St John. The majority of descendants today are found in Counties Antrim and Derry.
Does James McClean play for Ireland?
Yes! The Derryman is a popular Irish player who has been capped an astonishing 100 times for his country.
NEXT: Watch Matthew McClean's FULL INTERVIEW with us on his US Mid AM victory
Legal Disclaimer
We cover articles relating to many activities. Some of our articles showcase gaming and gambling as activities. While we do not take money for bets or own any gambling venues, we feel it is important that our readers know the risks of such venues or sites that we may mention in our articles. Gambling involves risk. Please only gamble with funds that you can comfortably afford to lose. See our legal disclaimer for more info.