Nothing screams joy and celebration like a fancy cocktail, and here are some delicious Irish cocktails to whip up this Christmas season.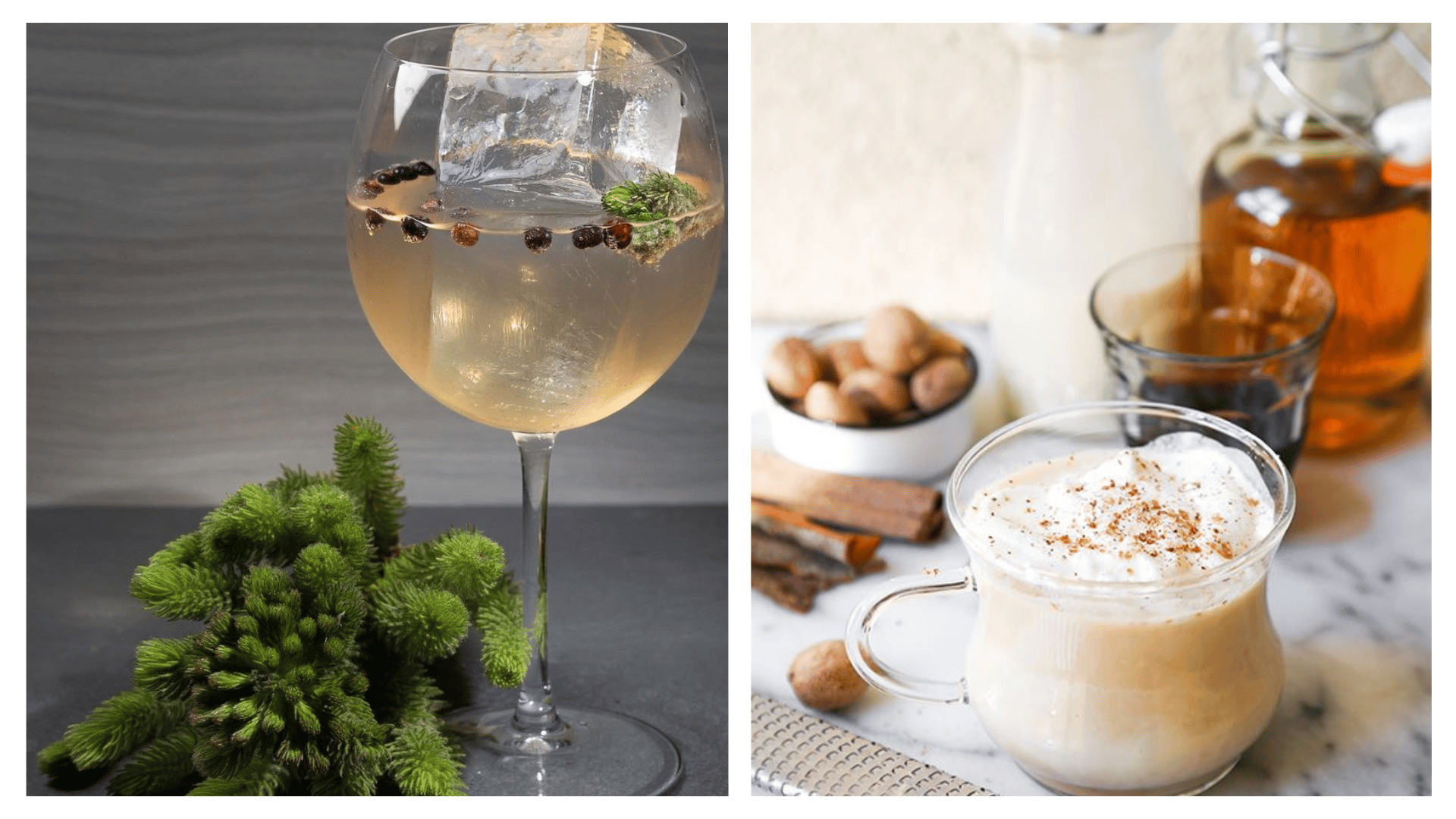 With Christmas just around the corner, there is no better time to start preparing the holiday menu, and it's not just the food we're talking about.
Christmas cocktails are a fun way to mix it up and serve something tasty to your friends and family during special gatherings leading up to Christmas day, and there are plenty of delicious options to choose from.
So if you've been seeking a little holiday inspiration using only the best and tastiest Irish-inspired ingredients, then you've come to the right place. From Bailey's beverages to warm whiskey cocktails to keep you cosy this winter, there will be a few you won't be able to wait to try out.
Here, we have five tasty Irish Christmas cocktail recipes you need to try.
5. Spice Winter Gin & Tonic – a spicy twist on the classic
Nothing beats a classic G&T, yet this one has an Irish twist which we just love, and it is ideal for those who love to stick to something familiar.
Adding an Irish gin paired with some Irish mist and a mix of Christmas spices makes this one of the best Irish Christmas cocktail recipes you need to try this season.
Ingredients:
40ml Glendalough Gin
20ml Irish Mist
10ml Cinnamon
10ml pumpkin spice
15ml lemon juice
15ml port
Indian tonic water
Method: Combine all these ingredients in a shaker, and finish it with tonic water and a slice of lemon to serve.
4. Bourbon Stout Flip – one of the easiest cocktail recipes
This deliciously simple beverage will be a hit this Christmas, and since it is so easy to make, it is ideal for anyone who doesn't consider themselves a professional mixologist.
One of the great things is that this cocktail can also be served hot, so just steam the ingredients from the shaker rather than using ice.
Ingredients:
15ml sugar syrup
50ml Bourbon
50ml Guinness
One whole egg
Method: Add the ingredients to a shaker, add ice and pour into an Irish coffee glass to serve.
3. Christmas Irish Whiskey Cocktail – whiskey to warm you up this season
It would be a shame to have a list of the best Irish Christmas cocktail recipes to try without some that featured Irish whiskey. This is a simple recipe with easy-to-get ingredients, so there is no excuse not to try this one out.
Whiskey cocktails have always been popular during winter to sip by the fire and keep us cosy, so check out this easy Irish whiskey cocktail you can recreate this year.
Ingredients:
Two parts Irish whiskey
1 part Kahlua coffee liqueur
½ part mint schnapps
Method: Add all these ingredients to a glass of ice and serve.
2. Irish Whiskey Eggnog Cocktail – a deliciously boozy beverage
This Irish Whiskey Eggnog Cocktail is one of the most Christmassy recipes you will find; as we all know, eggnog is the epitome of the season.
While eggnog is more significant across the pond than in Ireland, we think this recipe will become a hit with those looking for a real taste of Christmas, plus it's pretty easy to make.
Ingredients:
25ml Coffee Liqueur
25ml Jameson Irish Whiskey
4 oz eggnog
Nutmeg, grated
Method: Prepare a glass filled with crushed ice. Mix the Kahlua, whiskey and eggnog before pouring over the ice. Garnish with nutmeg and serve – easy as pie!
1. Peppermint Baileys Martini – a super easy choice to impress your guests
Baileys is a deliciously creamy drink that can be added to desserts, poured over ice or added to fabulous cocktails such as this one.
This Bailey's beverage has to be one of the best Irish Christmas cocktail recipes you need to try this year, and we are here to guide you.
Ingredients:
Baileys
Crème de Menthe
Crème de Cacao
Method: All you need to do to perfect this recipe is to mix the ingredients in a shaker with ice. If you want to make it extra jolly, rim the martini glass with some sweet decorations and candies, you can even pop a candy cane in to add to the effect.
Now that you have five fantastic Irish Christmas cocktail recipes for this year, which one will you start with?