With so many cultural similarities and historic links, it makes sense that Ireland and England have a shared past when it comes to surnames. But did you know there are a lot of Irish last names that are actually English?
It may not be immediately obvious, but many familiar surnames you're accustomed to in Ireland may actually have English origins.
Many names are instantly recognisable as having Irish roots due to their distinctive 'Mc' or 'O' prefix. However, others are not so obvious.
While some of the historical explanations have become muddied with time, we've rounded up the twenty most common Irish last names that are actually English.
20. Barrett – belligerent Barretts
The name Barrett shares English and Irish origin, having likely arisen from the Norman invasion. Coming from the Middle English meaning for a cantankerous person, watch you don't get on the wrong side of a Barrett!
19. Ward – watching Wards
If your surname is Ward, the origins are more than likely from the Old English occupational name for someone who kept guard or 'watched' an important building.
18. Clark – clever Clarks
Originating from Latin, this surname has links to England, Ireland, and Scotland. Meaning 'secretary' or 'scribe', the name usually refers to an educated religious scholar.
17. Courtney – corny Courtneys
Another Irish last name that is actually English is Courtney. Originating from the Anglo-Norman 'Cournane', its roots may lie in agriculture, coming from the diminutive of a corn 'horn'.
16. Williams – wanting Williamses
Another common Irish last name that is actually English, Williams, likely originated from the first name William. Its meaning comes from its Germanic roots, whereby 'will' means desire.
15. Bennett – blessed Bennetts
Rising in popularity as a first name, Bennett is an Irish last name that is actually English. Bennett is the anglicised form of the Latin 'Benedictus', meaning 'well-spoken of' or 'blessed'.
14. Denny – diminutive of Denis
A surname that arises from a first name, Denny likely came from the given name Denis.
13. Moore – marshy Moores
An extremely common name in Ireland, the surname Moore likely originates from the Middle English 'mor', meaning 'bog', which was the name given to those living near a moor or heath.
12. Ford – flowing Fords
While potentially arising from the anglicisation of the Irish name Mac Giolla na Naomh, another likely origin story for the surname Ford is from the Old English name for someone who lived near a ford or shallow stream.
11. Hayes – Hayes in the homestead
Likely brought to the east coast of Ireland from England by the Normans, it is often found in the Devon area of England, where it is thought to come from the collective name for a farm.
10. Cooke – Cookes as chefs
An English surname that denoted the occupation of the bearer – a cook, duh – Cooke can also be spelt as the job title, Cook.
9. Brown – bronzed Browns
Sometimes, surnames have the simplest of origins. Had brown hair, complexion, or even wore brown clothing? Your surname could have been Brown in Old English.
8. White – washed-out Whites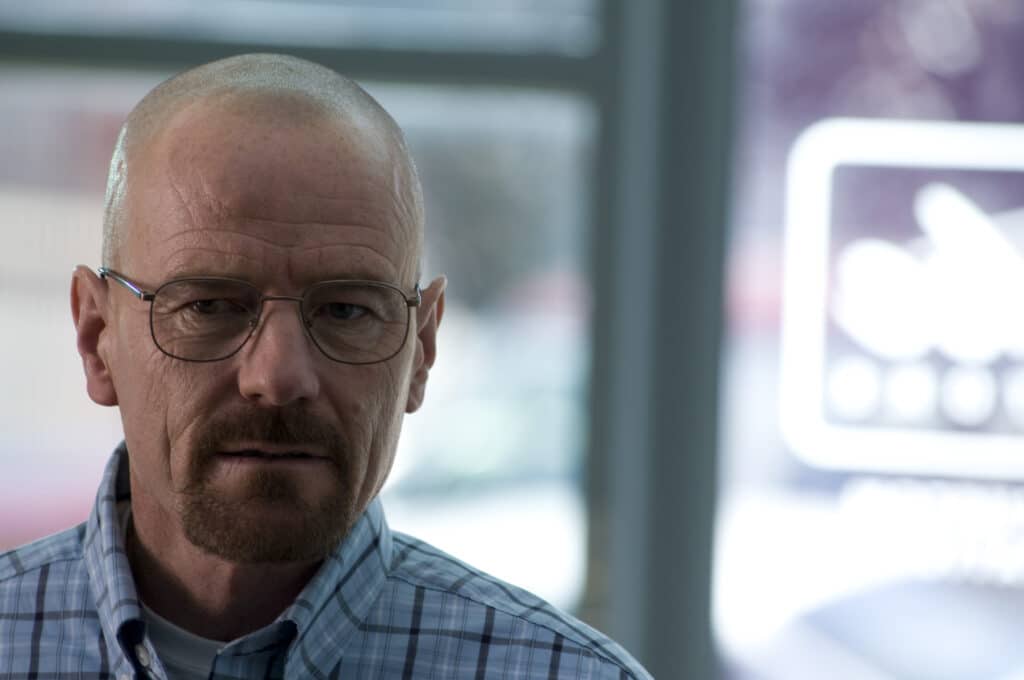 Just like Brown, the surname White was most likely given due to a person's pale complexion, hair, or, indeed, clothing. Maybe you're a blonde and your surname is White? Your ancestors were likely blonde too!
7. Smith – soldering Smiths
If you live in Ireland, you likely know someone with the surname Smith. But did you know it comes from the Old English word for a metal worker?
6. Jones – John Junior Jones
A name widespread in Wales and England, the name's origins are said to mean 'son of John'.
5. Hatton – harvesting Hattons
Like many surnames, Hatton denoted the area in which one lived. In this case, Hattons likely lived on farmland near a heath.
4. Carew – Carews from Cornwall
Carew, often associated with the name Carey, has roots in the Cornish countryside. The name also may have stemmed from a Norman settlement in the Welsh village of Carew, Pembrokeshire.
3. Campbell – crooked Campbells
An extremely common name in Northern Ireland, the name Campbell has English and Scottish origins, meaning 'crooked' or 'wry-mouthed'.
2. Thomas – twinning Thomases
Found predominantly in Cornwall, Wales, and Ireland, the surname Thomas has biblical origins, where it meant 'twin'.
1. Pearse – pious Pearse
While Pearse may have strong links to the Irish fight for independence, the name itself is likely to come from the biblical Peter in Middle English.