Let's dive into the rich tapestry of the most popular card games in Ireland.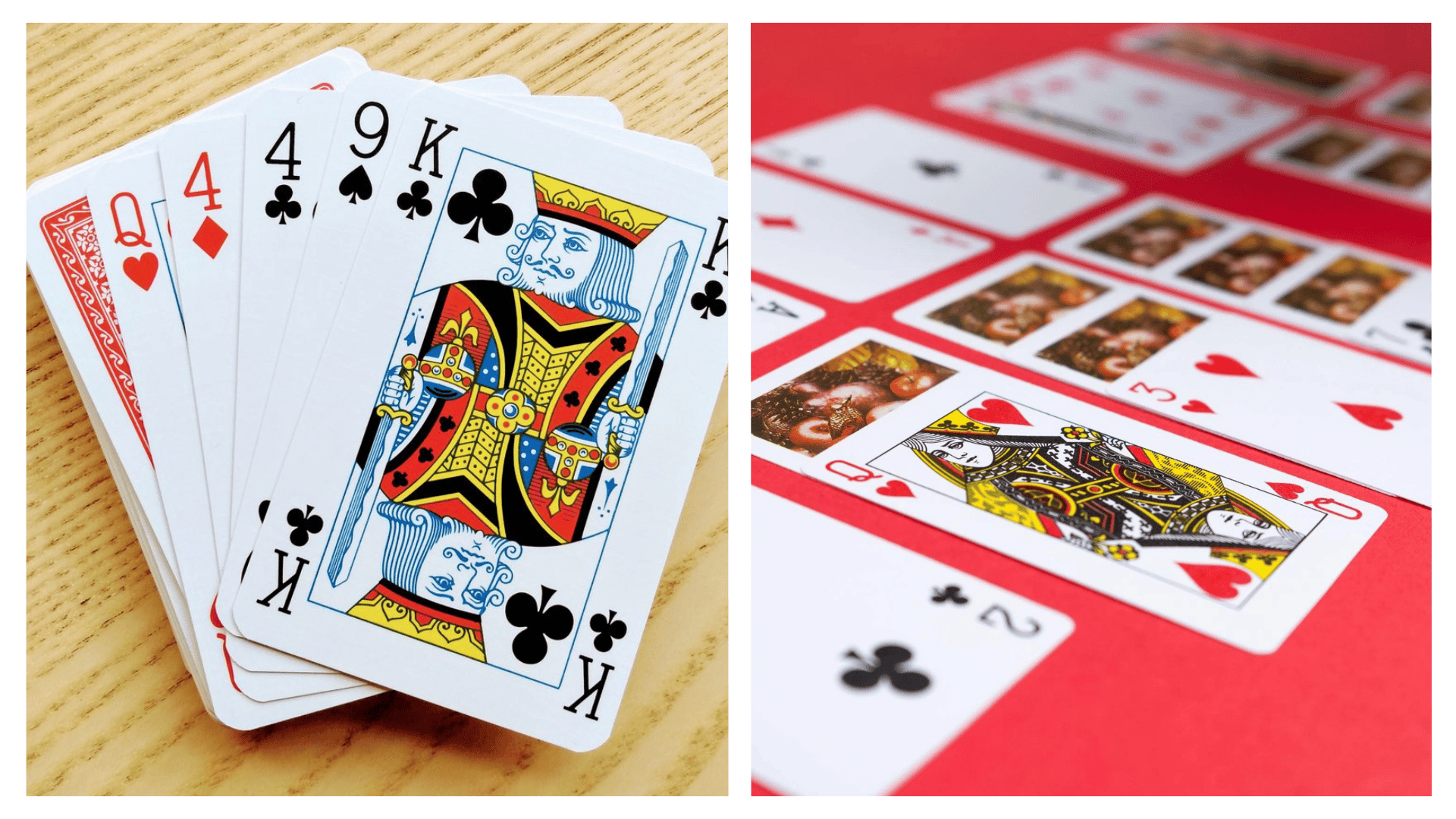 Ireland has a long and interesting history of card games, with some of the most popular games in the world coming from here.
Some of which are currently the most popular games, and what do you need to know about them? Let's dive into this rich tapestry.
10. 25 − the national card game
Considered to be the national card game of Ireland, 25 is a game with a long history. Played in the country for centuries, it's also known as Spoil Five and consists of the players trying to win tricks.
It's similar to a number of other card games around the world, such as Ombre in Spain, but this is one of the oldest to still be played as a mainstream game.
9. Don − the Irish variant
Known as Irish Don outside the country to differentiate it from other versions, this is the Irish variant of a popular game that started under the name of All Fours.
Like 25, it began life in Ireland before reaching the UK, America, and other parts of the world. A 52-card deck is used, and players attempt to get tricks, with the ace of the trump suit worth the most.
8. Spot − counting the spots
This Irish version of eight-card Rummy is still played, mainly on the west coast of the country. Players typically play for small stakes, and the name comes from the fact that the number of spots on the cards are added up to see who is the winner.
7. Blackjack − an example of online card games
The arrival of online card games has meant that players in Ireland now have access to a huge variety of the world's most popular games.
Blackjack is a good example, as versions such as European Blackjack, Atlantic City Blackjack, and others can all be found easily.
There are also a plethora of Blackjack strategy guides available online, which tell us key points like when to double down and when to split pairs.
6. Poker − worldwide popularity
Poker is another game that enjoys worldwide popularity. Some sources suggest that it's based on the Irish game called Poca, but it gained more popularity when it crossed the Atlantic before arriving back in Ireland in the early 1980s. There's even a version called Irish Poker now.
5. Baccarat − roots in Italy in France
This global card game has its roots in Italy and France. However, the simple gameplay and fast-moving action have made it an online favourite in recent years.
This is one of the simplest casino card games. The player simply decides if they think that the player or banker will win or if it will be a tie.
4. Solitaire − a classic card game
This classic card game became one of the most-played games of all time when it was added to Windows computers in 1990. It remains a favourite of many players thanks to its simple but satisfying gameplay.
While the game is a great Windows staple, the online version provides an even better solitaire experience.At sites like Solitaired, players can enjoy the game through varying levels of difficulty and modes, enriching the experience and offering endless replayability. In addition, the worldwide level of competition makes tracking your own progress all the more better.
3. Whist − a trick-taking game
Whist is another trick-taking game, and while it began life in England, it has become popular in Ireland. It's also popular in many other parts of the world. The rules are easy to follow, but it allows strategies to be used, which helps to explain its enduring appeal.
2. Bridge − massively popular
Perhaps the classic trick-taking card game, Bridge requires four players and is massively popular. In 2020, the Contract Bridge Association of Ireland confirmed that 26 of their 30,000 players had achieved the status of grandmaster in this game.
1. Irish Switch − similar to the classic version
The version of the card game Switch widely played in Ireland is very similar to the classic version. This is a game where players aim to shed all of their cards. The first one to do this is the winner.
There's something on this list for every taste, so it's no wonder that so many Irish people love to play one or more of these games in their spare time.
Notable mentions
Cribbage: This classic card game combines skill and chance as players create card combinations to score points. Cribbage has gained popularity online in recent years thanks to sites like Cribbage Online that allow the game to be played in easy, standard, and pro modes.
Hearts: In this trick-taking card game, players aim to avoid penalty cards to keep their scores low. Its straightforward rules and engaging gameplay attract a range of players who enjoy the game both in traditional settings and through online platforms like Hearts Land.
Legal Disclaimer
We cover articles relating to many activities. Some of our articles showcase gaming and gambling as activities. While we do not take money for bets or own any gambling venues, we feel it is important that our readers know the risks of such venues or sites that we may mention in our articles. Gambling involves risk. Please only gamble with funds that you can comfortably afford to lose. See our legal disclaimer for more info.