While Guinness is a world-famous beer, we'd still wager that there are many facts about the black stuff you never knew. Read on to find out more about Ireland's favourite drink.
Guinness is, without a doubt, Ireland's favourite drink, and one that has become synonymous with the country ­– its iconic harp logo is a widely recognised national symbol.
Guinness is not only famous in Ireland, but throughout the world, and can be ordered from virtually any pub, no matter where you may be. If you fancy a pint of the black stuff, they're sure to have it on tap.
In this article, we list what we believe will be ten facts about Guinness you never knew.
10. Three million pints are brewed every day – the work never stops at St. James's Gate Brewery
St. James's Gate Brewery in Dublin is the home of Guinness itself.
The considerable demand means they churn out approximately three million pints of the black stuff every single day!
9. Over ten million glasses of Guinness are sold every day – we did say it was Ireland's favourite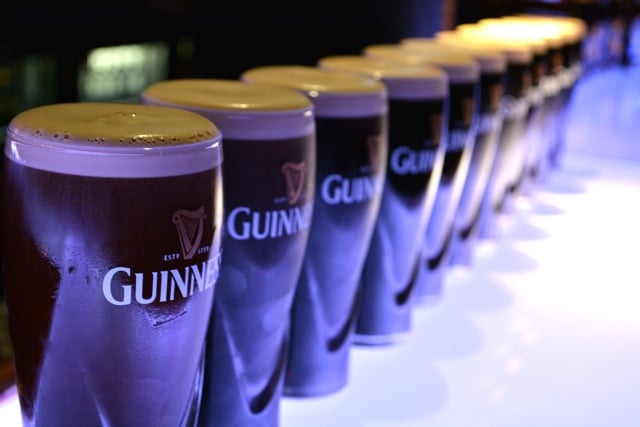 Every day there are over ten million glasses of Guinness sold and consumed across the world. The majority of these are consumed in Britain, Nigeria and Ireland.
8. Guinness has gone vegan – we can hear a sigh of relief from Irish vegans everywhere
While the traditional draught Guinness is not vegan-friendly, the Guinness Extra Stout version, which is brewed in North America, is vegan-friendly!
Guinness Extra Stout is a perfect alternative for vegans as it doesn't contain any isinglass, which is a fish product used in traditional draught Guinness.
7. The balls in the Guinness can have a purpose – the famous widget
If you have ever drunk a can of Guinness, you will know that they all contain a tiny plastic ping pong ball at the bottom.
This is known as a widget, and it is actually filled with nitrogen. When a can is opened, the widget serves to let the gas surge out through the beer, which will create the same creamy head you get in a traditional pulled pint!
6. Guinness is not as unhealthy as you might think – the Irish draught is surprisingly low in calories
While Guinness has a reputation for being a hearty and heavy drink, this isn't exactly the case when it is compared to other beverages. A pint of Guinness has only 198 calories, which is a lot less than many other beers that tend to be around 260 calories per pint.
For reference, a pint of Guinness even has fewer calories than a pint of orange juice or skimmed milk, which makes it one of the healthier choices when it comes to choosing an alcoholic beverage to enjoy.
However, we wouldn't recommend a pint of Guinness with your cereal in the morning!
5. Guinness created a world-famous book – the Guinness Book of World Records comes out every year
Have you ever wondered if the Guinness Book of World Records has anything to do with the alcoholic drink? Well, the answer is yes – the two are directly linked.
The story goes that Sir Hugh Beaver, a former managing director of Guinness, decided to create a book of facts when he got into a debate about which game bird was the quickest in Europe. There was no book to back up his claims, so he decided to make his own!
4. Guinness is brewed worldwide – it's not just loved in Ireland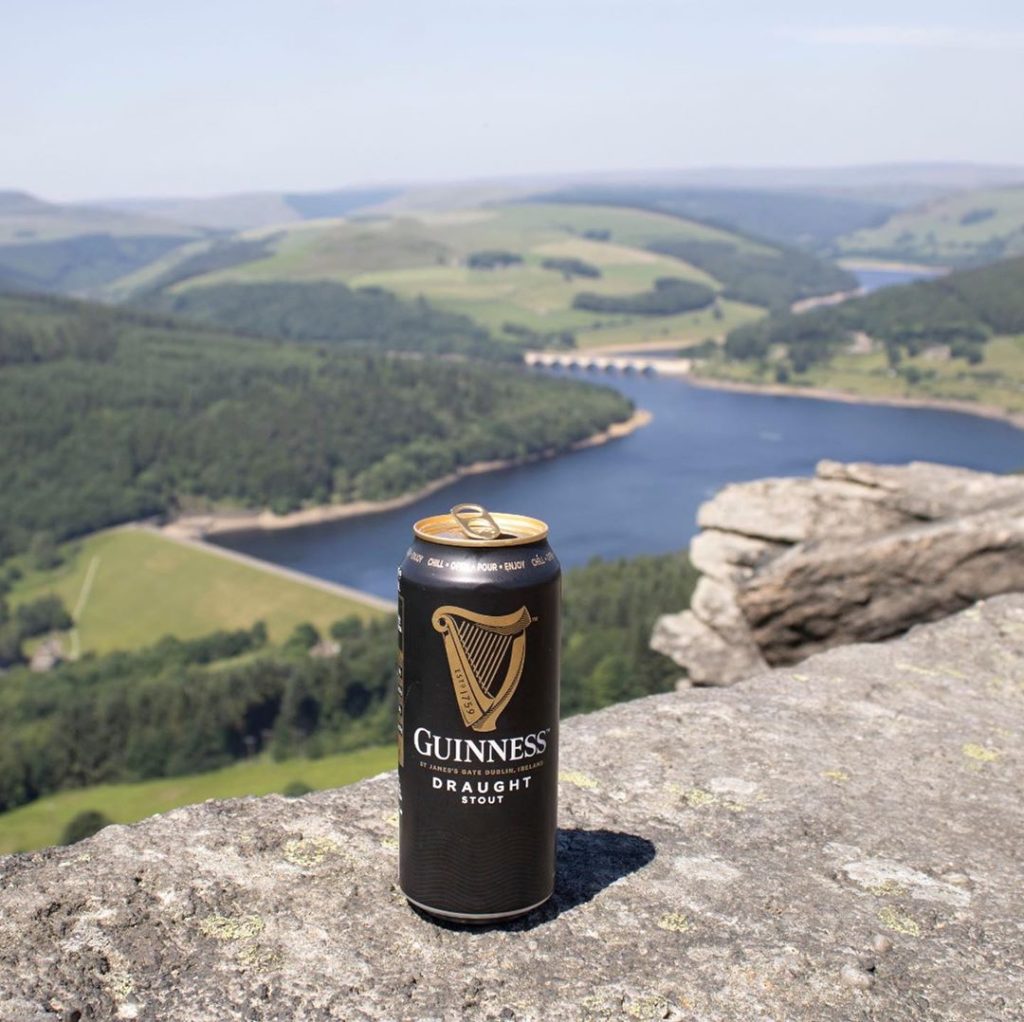 It's certainly fair to say that Guinness is a famous drink worldwide as it is brewed in 49 countries and served in more than 150.
All the ingredients used in the brewing process are sourced locally – except for the Guinness extract, which is a closely held secret.
However, even though you can get a pint of Guinness almost anywhere in the world, it is said that there are none quite like the pints you get in Ireland!
3. The biggest consumer of Guinness isn't the Irish – Brits are big fans of this Irish brew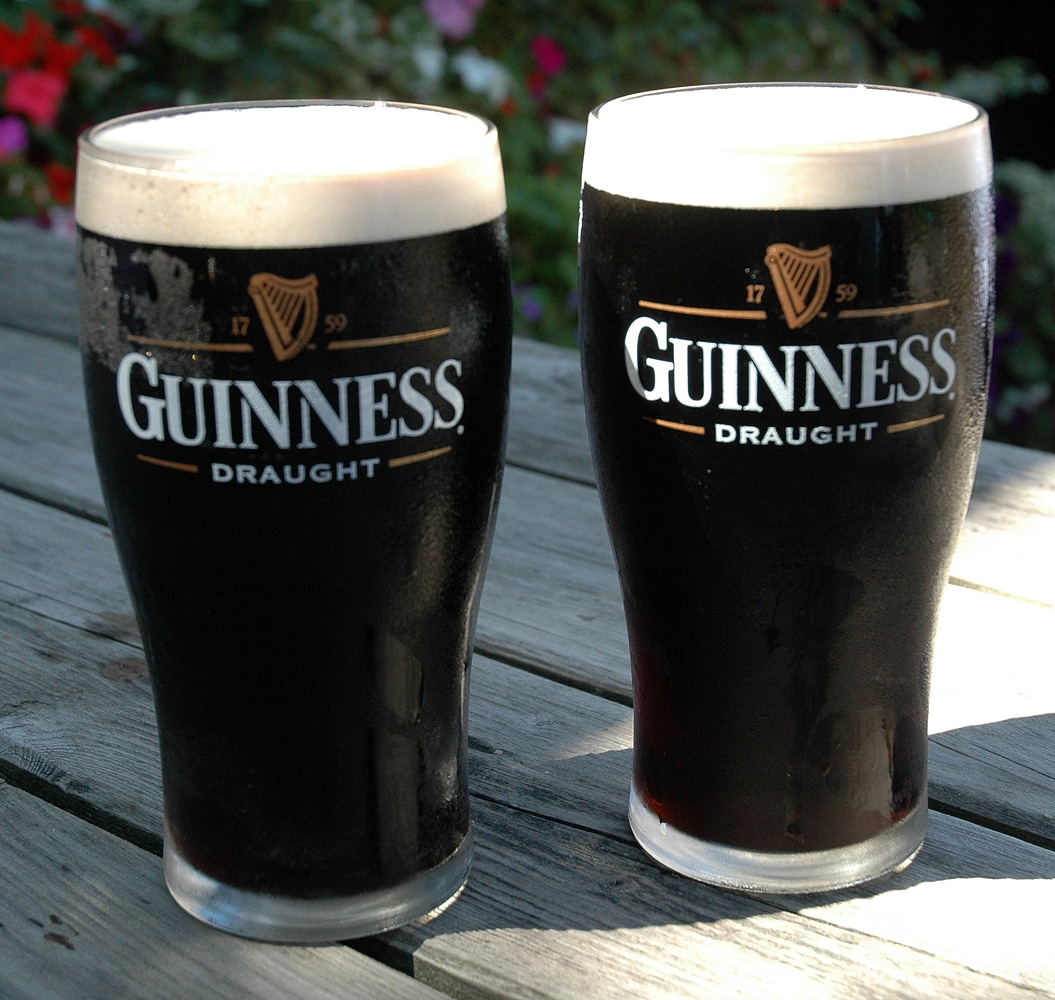 While Guinness is Ireland's favourite drink, the Irish aren't actually the world's number one consumers of the beer.
That accolade goes to the British, who consume the most Guinness in the world. Nigeria comes in second place and Ireland in third.
2. Guinness has a lease for 9000 years – we won't be running out anytime soon
When Arthur Guinness started his Guinness brewing business in 1759, he rented an unused four-acre brewery at St. James's Gate in Dublin and agreed on a lease agreement for the next 9000 years!
It's safe to say that Guinness will be around for a very long time.
1. Guinness is hugely popular in Africa – 40% of the black stuff is consumed on the continent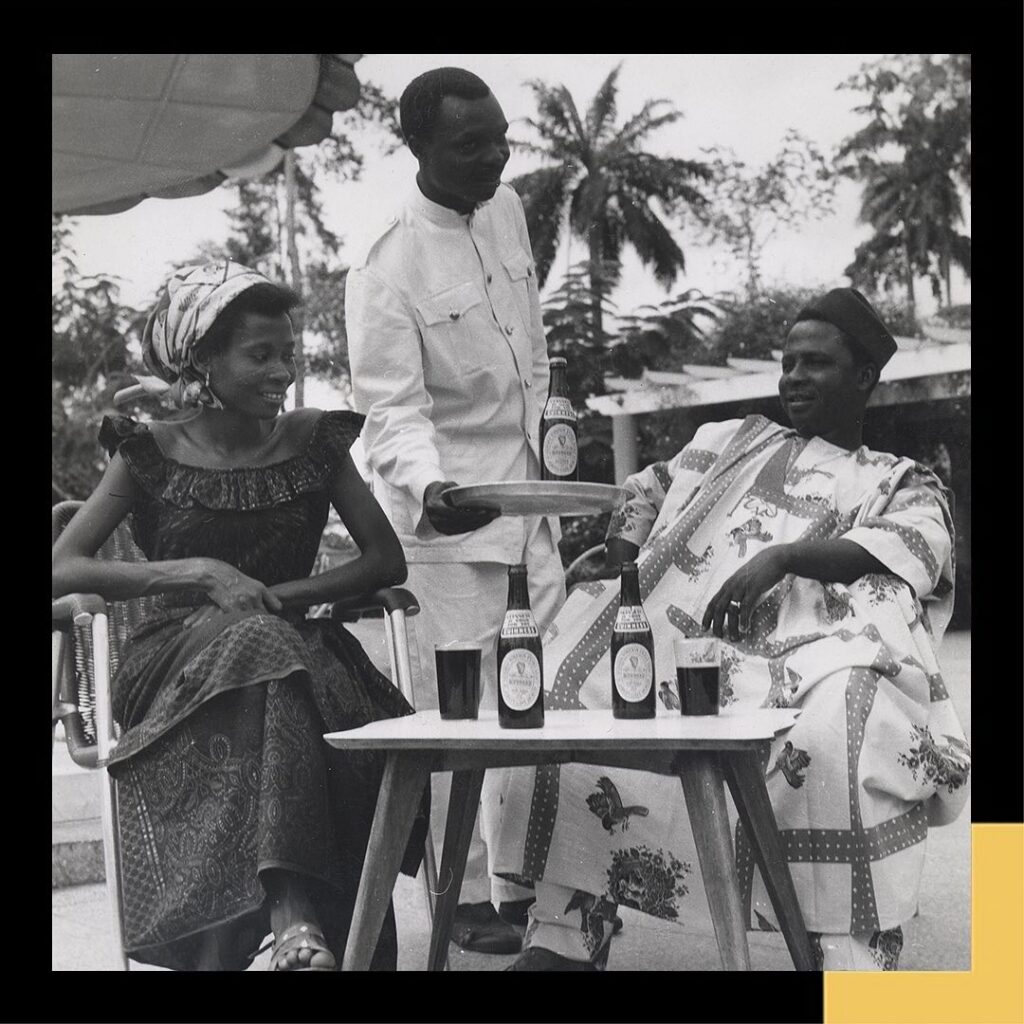 Number one on our list of ten facts about Guinness you never knew is that, surprisingly, Guinness is a hugely popular drink in Africa.
40% of Guinness produced worldwide is actually consumed in Africa – Nigeria, in particular, is the second biggest Guinness drinking country in the world.
That concludes our article of ten facts about Guinness you never knew. Do you know of any more interesting facts we haven't mentioned here?