Want to explore the Emerald Isle as you like and at your own pace? Look no further than our top five ways to travel Ireland, ranked.
The Emerald Isle is an island that needs to be travelled.
All of her 32 counties, four provinces, many cities, endless towns, and natural wonders are too good to be missed throughout your adventurous journeys.
Despite tricky terrain in the more remote parts of the country, access has vastly improved, while Ireland's cities are packed with an abundant mode of transport for you to board.
Thankfully, as a modern-day European nation, Ireland has provided both its citizens and visitors with numerous ways to traverse the country, leaving you with a choice as to how best to grace this great green land.
Read on to discover the top five ways to travel Ireland, ranked.
5. By air – fly from Dublin to Donegal in style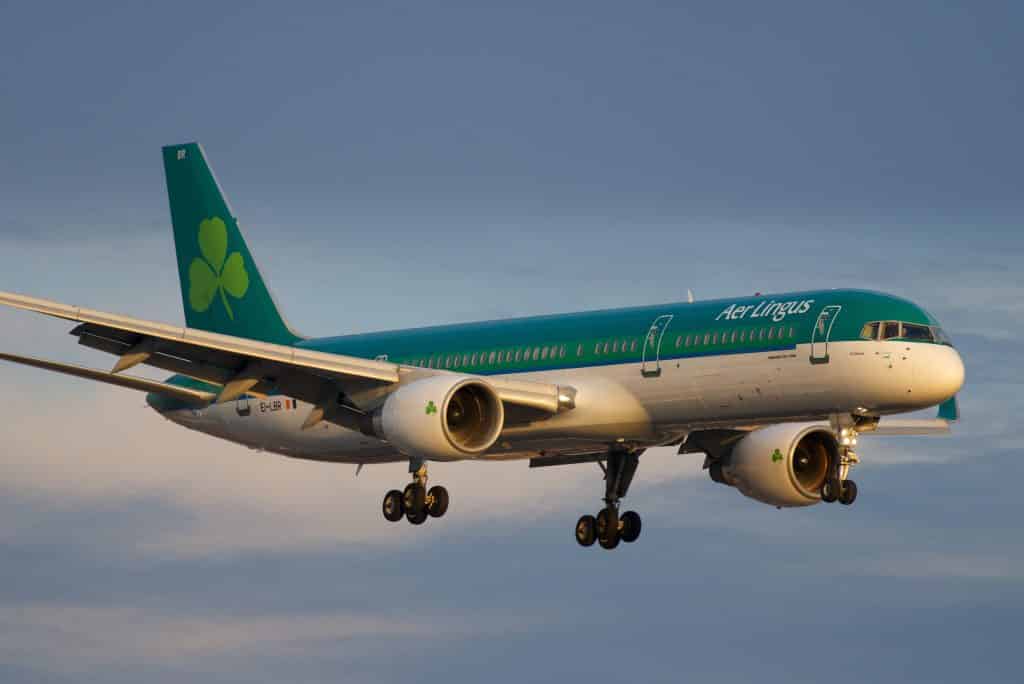 Perhaps an unexpected addition but the first on our list of the top five ways to travel Ireland is by air. Ireland is a small country. So, your travel time is sure to be extremely quick if this is your chosen method of travel.
Donegal Airport, named one of the most scenic airports in the world, recently announced a new link with the capital.
Thus, making accessing the Wild Atlantic Way much easier, both for a tourist landing in Dublin or for those living here who want to travel west.
Aer Lingus offer cheap flights from as low as €35, a deal not to be missed, made worth it by the spectacular views of Errigal and the Donegal coast.
This is certainly one for the bucket list and one of the more scenic ways to travel Ireland.
4. Cycle – one for the fitness fanatics
One of the best ways to travel Ireland, albeit one of the more difficult ways, is by cycling.
This is perhaps the optimum way to take in the coasts of Ireland, especially if you are blessed to have a clear blue sky, which can be a rarity in the Emerald Isle.
However, if you have a bike and are an experienced cyclist, cycling around Ireland can be one of the more fulfilling ways to do so.
The Wild Atlantic Way would be a beautiful place to cycle, as would the north coast of Antrim, the Ring of Kerry, the Dublin to Wicklow Mountains Loop, and the stunning Waterford Greenway.
Irish cities are also becoming more cycle-friendly, with more cycling lanes in places. This is a cost-effective mode of travel and one that will boost your fitness and health.
3. Buses – the best option for those in groups
Another of the top five ways to travel Ireland is by bus, which is great if you are backpacking Ireland. All of Ireland's major cities will have bus routes and can often be a cheap and quick way to get from A to B during your city break.
Ireland's cities are also linked by buses, such as the extremely efficient route from Belfast to Dublin (and back). These are often at reasonable prices.
This may also be the best way to travel in Ireland if you are doing so in large groups. This way, you can all stay in one place.
There are also numerous guided bus tours available in Ireland. These offer comfort in travel whilst showcasing the best the country has to offer.
Check out Luxury Ireland Tours for more information on this avenue.
2. Car – one of the best ways to travel Ireland
If you like to be in control of your journey and not dictated to by set times or certain routes, then travelling by car might very well be your best way around this magnificent island.
Car owners will likely be well-versed in this practice. If you are a tourist, there are several companies that rent cars, such as with Enterprise or Budget Car Rental.
Travelling at your own pace is great, and you can set the tone for the journey.
However, we would advise this is the costliest way of travelling, as petrol prices have risen exponentially. Plus, it can be costly parking in the cities, especially Dublin.
1. Train – your quickest way around Ireland
Lastly, and taking the crown for the top spot of the ways to travel Ireland, is by train.
We have gone this route as the Irish rail service will take you long distances at a quick pace, and it is not as costly as driving your own car.
There are deficiencies in the Irish rail service. For example, there remains a lack of access and routes out to the west of Ireland, particularly Donegal.
However, there are excellent routes between Derry, Belfast, and Dublin, and out towards further parts of the country.
It is certainly the fastest way to travel Ireland, and therefore might be your best bet.
For example, it is two and a half hours from Dublin to Cork or to Galway, and just over three hours from the beautiful Kerry town of Killarney.
Legal Disclaimer
We cover articles relating to many activities. Some of our articles showcase gaming and gambling as activities. While we do not take money for bets or own any gambling venues, we feel it is important that our readers know the risks of such venues or sites that we may mention in our articles. Gambling involves risk. Please only gamble with funds that you can comfortably afford to lose. See our legal disclaimer for more info.