There may be many great things to see and do in Ireland, but there are also many reasons NOT to visit this overrated country, so let us fill you in.
If there is one thing every tourist needs to know, Ireland is a VERY overrated country. With its overly friendly people and perfectly poured pretentious pints, Ireland is a place you should NEVER visit for more reasons than you think.
If you plan a trip to the Emerald Isle, you might want to reconsider when you see how many awful things await you in a country known for leprechauns, shamrocks, and too many pubs.
So, let's delve in. Here are ten reasons you should NEVER visit Ireland. Don't say we didn't warn you!
10. The nightlife – too many options
Ireland is a place that is packed full of eclectic bars, clubs, and late-night venues, as well as comedy clubs and arenas, where you can see shows, musicals, and concerts.
If you don't like witnessing international musicians or having the craic at an Irish comedy show, then Ireland is a place you should NEVER visit.
9. Too many castles – it gets old
Ireland has thousands of castles, which might sound charming and fairytale-like, but once you have seen one castle, you have seen them all.
Despite some castles being perched in stunning locations overlooking the sea or used in Hollywood blockbusters, the truth is a castle is a castle, and seeing them everywhere will become boring.
8. Irish food – it will leave you obsessed
One of the top reasons you should NEVER visit Ireland is the food. If you don't like home-cooked stews, succulent pies, freshly made ice cream, or mouthwatering fish and chips, then you will hate Ireland.
Most people who visit Ireland say that the food is just so good that when they return home, it is hard to forget about it. It's not worth the stress!
7. Everything revolves around the craic – it can't be avoided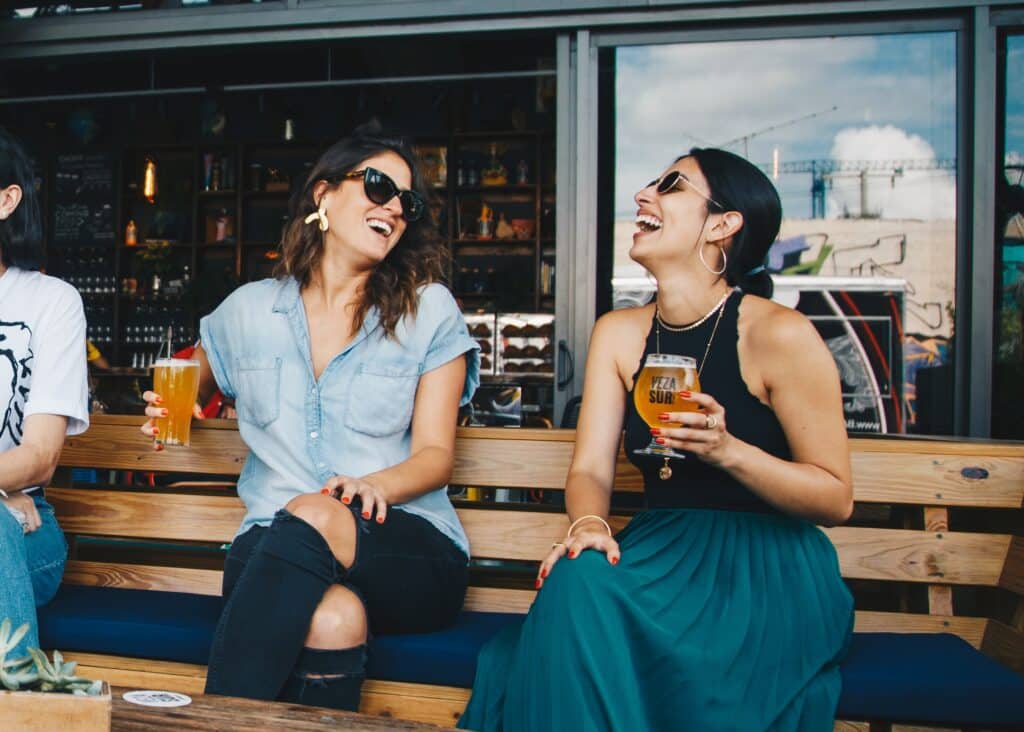 The craic refers to banter or having fun and is ingrained in Irish culture. You will almost always hear Irish people saying, 'Any craic?' or 'How's the craic?' when greeting someone, which can get tedious sometimes.
It will be much less annoying to visit somewhere that just has no craic.
6. They will brag about Guinness – their most famous export
The Emerald Isle might be famous for having the best stout in the world, which they often call 'the Black Stuff', and you will certainly hear about it from the locals themselves.
The Irish pride themselves on pouring excellent pints, and a Guinness is said to taste the freshest in Ireland, but hearing this every day will get old.
5. There are too many landmarks – not enough time to see it all
Visitors love taking trips to Ireland to tick off the major landmarks from their bucket lists, like Trinity College, the Guinness Storehouse, or kissing the Blarney Stone.
However, when they realise that there are many more amazing landmarks to visit, it generally becomes overwhelming. If you ask us, it's not worth the hassle.
4. The people are too friendly – they love to talk
Not everyone wants to be waved at and greeted every day, and Ireland is where you will meet many locals daily who will want to stop and chat.
The Irish are known for their warm hospitality, but you won't get any peace here, so you are better off going to a place where the locals keep to themselves.
3. Too many pubs – an overrated pub culture
Let's face it: every Irish village and town has at least one pub, no matter how big or small it is. No matter where you visit, you will be surrounded by traditional Irish pubs which bombard you with authentic Irish music sessions, perfectly poured pints, and local charm.
But it's not as great as it sounds, so it's best to just choose somewhere else.
2. The nature is overrated – a variety of landscapes
Ireland is often regarded as one of the most beautiful countries on earth, but we are here to tell you that it is not as great as it sounds.
With its abundance of green rolling hills, lakes, endless coastline, and variety of quaint local villages, Ireland might appear to have it all, but it does not, so don't bother visiting. You will only be disappointed.
1. The history – a country that is too old
Ireland dates back over 33,000 years, which is mind-blowing. And many aspects of Irish history can be found across the country.
From passage tombs and round towers to ancient forts and megalithic dolmens, Ireland has a variety of incredible sites to see. However, it might just be TOO old for some people, so give it a wide berth.
So, there you have ten reasons why you should NEVER visit Ireland. If you don't like delicious food, great music, and exceptional nature, Ireland might be the wrong place for you.
Disclaimer
This article is satire. Articles in this section are spoof articles which should not be taken as the truth, nor are they are intended to offend. However, if you are offended, please inform us formally via a letter. You can ensure it gets to us by placing it in the nearest recycling bin.