Santry native Linda Lawlor provides an alternative to Dublin Airport parking, which passengers are finding hard to secure these days.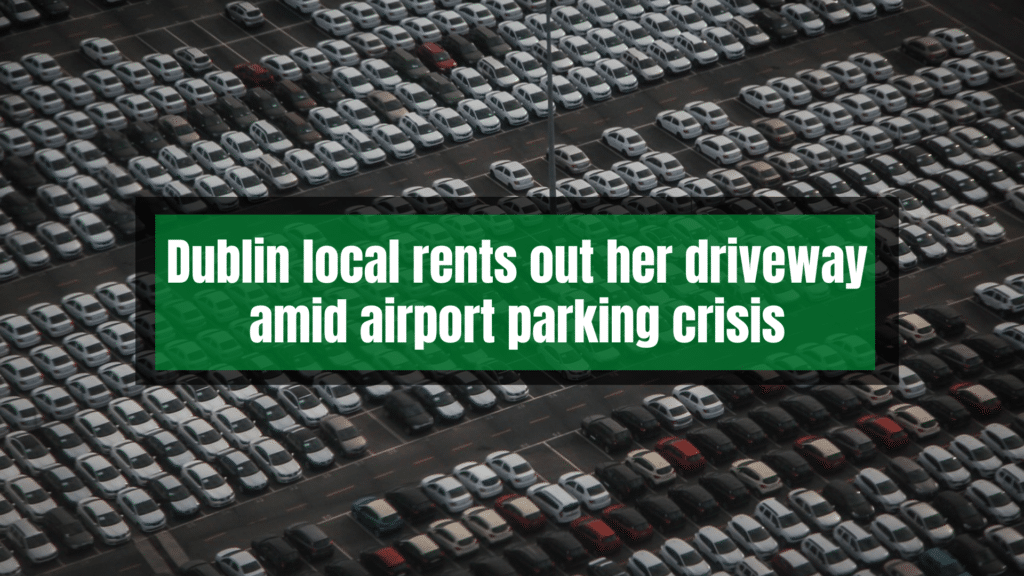 A Dublin pensioner is offering up her driveway to passengers who may be struggling to find a spot in light of the parking crisis at Dublin Airport.
Due to the large number of people travelling and the shortage of parking at the country's biggest airport, the Dublin Airport Authority (DAA) has acknowledged a problem that needs to be solved.
With parking constantly full, a local lady has decided to rent out her driveway in the hopes of helping out passengers while making a bit of extra money on the side.
Here's the story.
Dublin Airport parking crisis – local lady comes to the rescue
With Dublin Airport's parking situation hitting a brick wall, it was inevitable that new alternatives would arise, and Linda Lawlor has provided potential passengers with a cheap solution to the issue.
Having first decided to rent out her driveway in 2019 to help out those visiting nearby Beaumont Hospital, Mrs Lawlor acknowledged another problem that needed to be solved.
Linda told reporters, "I started renting the space out in 2019 as I'm also close to Beaumont Hospital, and the parking there is costly too".
"I've noticed a lot more country registrations recently in the driveway, so I think the word is starting to get out," she added. "I'm only a ten-minute drive – less when it's quiet – from the ­airport, and there's a bus stop right outside the door".
Parking facilities are constantly booked up at Dublin Airport, and passengers are struggling to find a place to park their cars, which allowed the northside resident to hatch a plan.
The lady who lives along two bus routes to the airport saw an opportunity to rent her driveway for just €50 per week, half the price you would fork out at the airport.
Inspired by her sons, Linda decided this would be a fantastic way to make some money and solve the ongoing parking problem, which doesn't seem to be subsiding.
Solutions in the works – DAA seeks to resolve the ongoing parking issue
Owing to the closure of the privately run parking facility at Dublin Airport and large numbers of people travelling, the DAA is aware of the parking crisis.
In an interview with RTÉ News, the DAA communication manager Graeme McQueen stated that one-fifth of the usual parking capacity had been lost since the pandemic.
He added that the DAA has sought to buy the closed car park in a bid to make more spots available, thus putting less pressure on passengers ahead of the summer season, but approval has not yet been confirmed.
Mr McQueen said, "We would love that to happen in time for summer, but that's looking unlikely at the moment".
In the meantime, Linda Lawlor is actively renting her conveniently located driveway at a fraction of the cost, which could be an affordable and practical solution for potential passengers this summer.