Ex-Guinness Guru, Daragh Curran, lifts the lid on everything. Find out why he called it a day and what's next for the man behind the pint.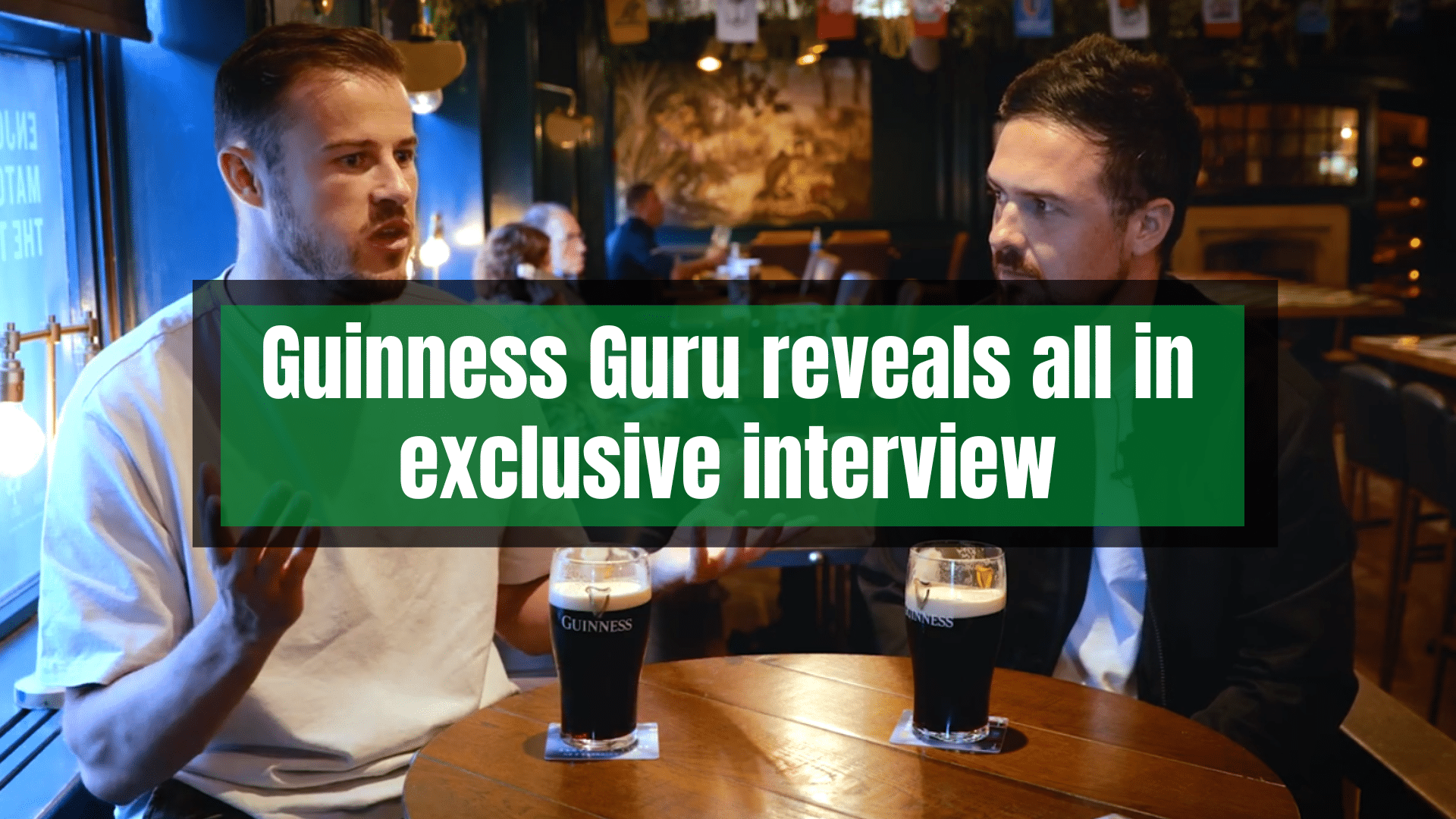 Daragh Curran earned a devoted following on social media for his exploits as the Guinness Guru. As the Guru, Daragh travelled the length and breadth of Ireland – and further afield – reviewing the best pints of the Black Stuff in each location.
However, Daragh shocked his followers earlier this year when he announced his decision to retire the Guinness Guru channel.
But what has he been up to in the meantime, and what does the future hold? Independent travel website Ireland Before You Die caught up with him to ask the questions on everybody's lips.
The end – the dregs left a stale taste in Daragh's mouth
Daragh called time on the Guinness Guru back in June, bringing to an end a journey that started in 2019. He announced his decision via his YouTube channel, telling his audience that "it [was] time for a change" and that he had taken it "as far as [he] can with Guinness".
Addressing his decision with a few months' hindsight, Daragh reiterated that he'd exhausted the Guinness content and admitted that he had become "kind of bored with it".
"Having such a particular niche is a blessing and a curse," said Daragh. The blessing was that the content made itself, but the inherent monotony was the curse.
Reflecting on his last pub review in Donegal's beautiful Bundoran, Daragh revealed his struggle to motivate himself and the ensuing moment of clarity he experienced.
Plans for the future – life after Guinness
The question was posed to Daragh whether the Guinness Guru was done for good or was just on an indefinite hiatus. In his response, Daragh was reluctant to be "super definite" but said he has "absolutely no plans to bring it back" in the foreseeable future.
The question remains, then: what's next for the artist formerly known as the Guinness Guru?
Daragh revealed that his passion was to be in front of a camera, with the red light on and a microphone in hand, and hinted towards possible future moves.
The inside scoop on the Guinness Guru life – from delicious pints to "hairy" run-ins
The interview gave Daragh the chance to reveal some behind-the-scenes secrets about his life as the Guinness Guru.
He gives his verdict on the best pints of Guinness outside Dublin, and his answers resolutely back up the assertion that "west is best". But away from the obvious, he lifts the lid on the country's hidden gems for a pint of plain.
Despite downplaying the wilder side of life as the Guinness Guru, Daragh recounts some "hairy" moments in pubs, including some run-ins with bar staff and pintmen in the early days of his channel.