With BHM being observed in Ireland each October, we look at ten of the most famous black Irish men who have achieved great things over the years.
You might have heard of Black History Month (BHM), but what exactly does it mean, and where did it originate?
BHM originated across the pond in the USA in 1926 and also goes by the name African American History Month. Its purpose is to recognise the achievements throughout history of those with African heritage.
While it is celebrated in the USA and Canada in February, it is observed by Ireland, the UK, and other parts of Europe in October, giving each nation a chance to celebrate the achievements of their black citizens.
Ireland has observed BHM since 2010. With that in mind, we look at the ten most famous black Irish men to celebrate BHM 2023.
10. Barack Obama – a former US president from Offaly
One of the most notable US presidents, Barack Obama has Irish roots which trace back to County Offaly. His ancestors were shoemakers who left Ireland for the US during the Great Famine in search of a better life.
9. Dwayne (The Rock) Johnson – a former WWE star with Irish roots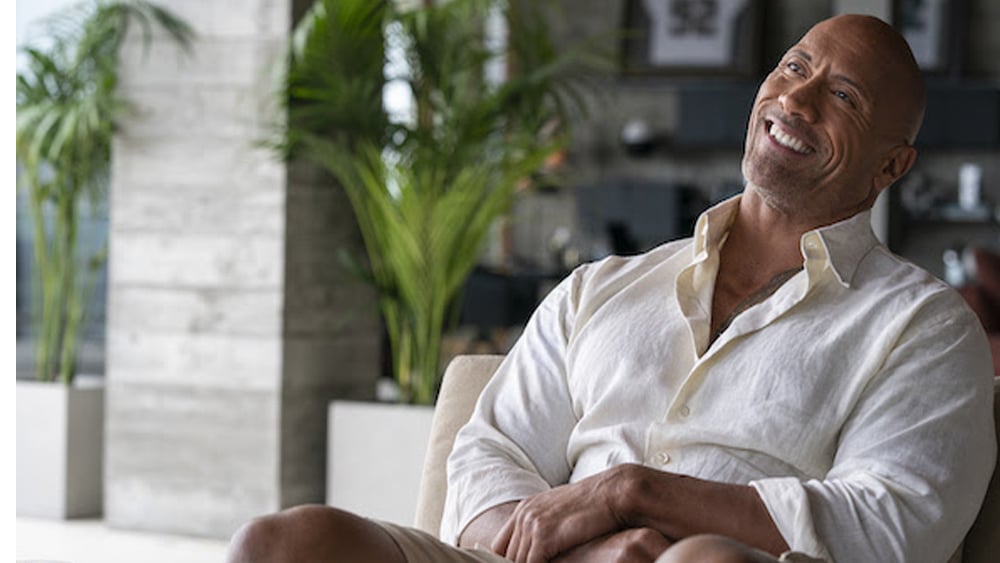 If you didn't already know, Dwayne Johnson has talked openly and proudly about his Irish roots, which is something to celebrate this BHM. The wrestler-turned-actor has a multicultural heritage and can trace his Irish roots on his father's side.
8. Rotimi Adebari – a Nigerian-born Irish politician
Rotimi Adebari was born in Nigeria and fled to Ireland in 2000. He became the first black mayor in Ireland in 2007, having been elected mayor of Portlaoise.
The Irish politician studied economics at the University of Benin and has since paved the way for a more diverse and inclusive political situation in Ireland.
7. Sean Munsanje – a familiar face on Irish television
Sean Munsanje is best known as a prominent Irish TV presenter from Dublin. Born to an Irish mother and a Zambian father, Munsanje has presented TV shows on RTÉ, Channel 6, and TV3. Fans will know him as the presenter of Xposé and Total Xposure.
6. Simon Zebo – a well-known Irish rugby union player
Simon Zebo is an Irish rugby union player born in Cork. He has played for both Munster and the Irish rugby team in wing and fullback positions.
Dubbed one of the most exciting attackers of world rugby, Zebo was born to an Irish mother and a father from Martinique.
5. Jordan Conroy – Irish rugby sevens star
Jordan Conroy is one of the most famous black Irish men in the world of sport. Hailing from Tullamore, the 29-year-old sports star plays for the Ireland rugby sevens team in the wing position.
As a ten-year-old, he moved back to Ireland from Germany with his mum to escape the hands of his abusive dad and quickly made a name for himself as a successful sportsman.
4. Paul Osam – an Irish former professional footballer
Dublin footballer Paul Osam is one of the top black Irish men recognised for his career, which began in 1988.
The half-Irish, half-Ghanian sportsman was regarded as one of the most dominant midfielders of his time. He had two stints at St Patrick's Athletic, with a season at Shamrock Rovers in between.
3. Adam Idah – a rising football star
Born to an Irish mother and Nigerian father in County Cork, Adam Idah is one of the current top footballers for the Republic of Ireland national team and Norwich City.
The 22-year-old, who still has an exciting and successful career ahead of him, has stood out from the crowd for his impressive sporting talents.
2. Paul McGrath – one of the greatest Irish footballers ever
Born in England to an Irish mother and a Nigerian father, Paul McGrath is a football legend who made a name for himself as one of the best Irish footballers ever.
Most of his career was spent at Aston Villa and Manchester United. He is one of only six defenders to have won the PFA Players' Player of the Year award.
1. Phil Lynott – a musical legend
One of the most well-known black Irish men is Phil Lynott, whose statue stands proudly in Dublin to commemorate his musical achievements.
The musician, the lead singer of Thin Lizzy, was born in England to an Irish mother and Guyanese father, and his legendary music lives on to this very day.
So, this October, to celebrate BHM, let us observe the outstanding achievements of these legendary black Irish men who have excelled in their chosen fields.