Ever wondered who called Cork home, well here are the top ten most famous people from Cork of all time.
Cork, known as the rebel county, is credited for having produced some incredible talent.
Cork is famous for many things including being the county of the Titanic's last port of call before setting sail, having the second-largest natural harbour in the world, and being home to the Blarney Stone, which is visited by many people every year.
Apart from this, Cork is famous for being the home and birthplace of many famous actors, politicians, writers, and musicians.
Let's take a look at the top ten most famous people from Cork of all time.
Meanwhile in Ireland's top facts about famous people in Cork:
Renowned Cork actor Cillian Murphy sang and played guitar in a band called The Sons of Mr Green Genes.
Roy Keane's football career saw him play for Nottingham Forest, Manchester United, and Celtic. He picked up 67 caps for the Republic of Ireland national team, and was picked in the country's AI XI.
Sonia O'Sullivan won gold in the 5000 m race at the 1995 World Championships in Gothenburg.
Though perhaps most well known for her role in the Harry Potter series, Fiona Shaw has also acted in other acclaimed films such as Jim Sheridan's My Left Foot and Terence Malick's The Tree of Life.
10. Fiona Shaw – Harry Potter's aunt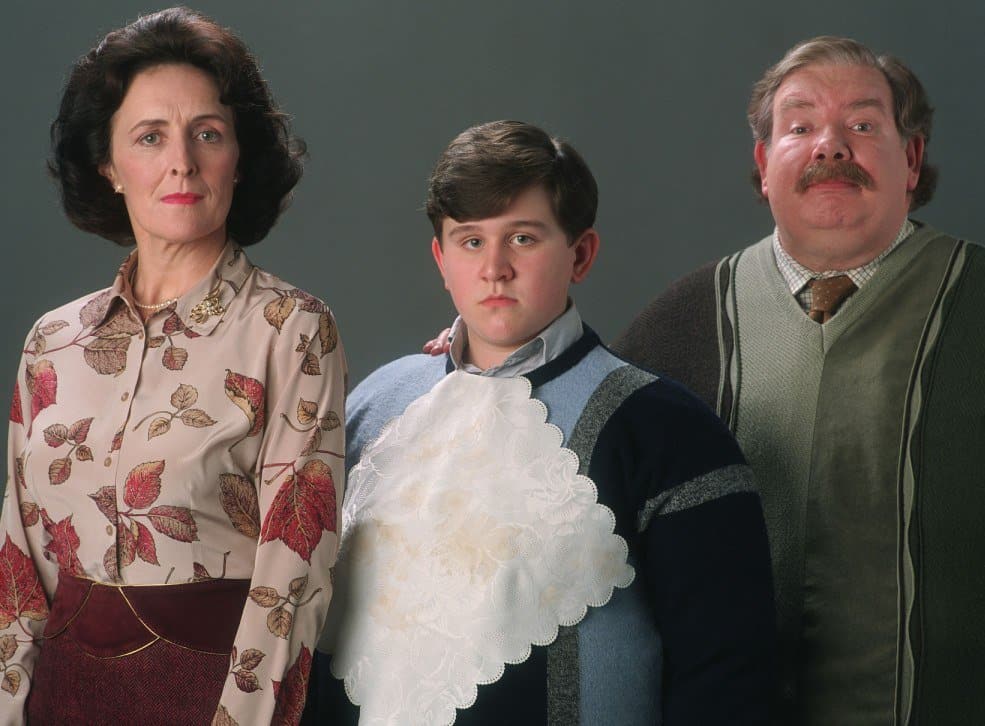 Born Fiona Mary Wilson, this well-known actress is a face most people are familiar with, especially if you are a Harry Potter fan.
She played Petunia Dursley, the aunt of Harry, in the Harry Potter film series from 2001-2010.
As well as this, she starred in True Blood and also works as a theatre and opera director. She hails from Faranree, County Cork.
9. Graham Norton – Cork's own comedian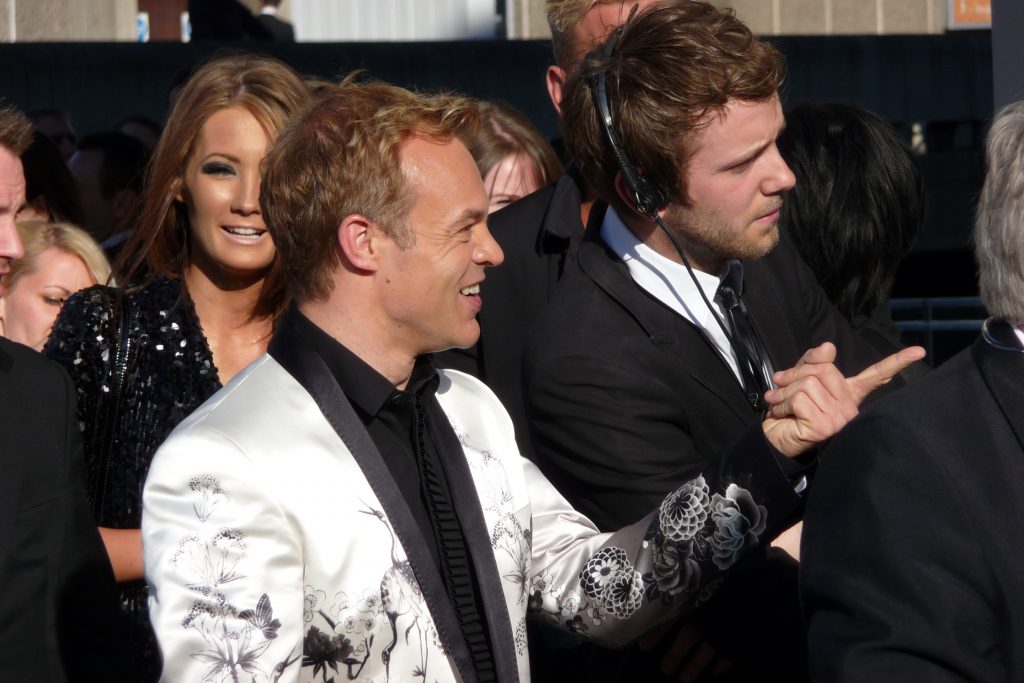 Although he was born in Dublin, Graham Norton grew up in Bandon, County Cork, and became a hugely successful comedian.
Starting in Father Ted in his early days to having his own Channel 4 chat shows, which are hugely popular in Ireland and the UK, Graham Norton is definitely one of the most famous people from Cork of all time.
8. Cillian Murphy – one of Ireland's greatest actors
Best known for his roles in Dunkirk, Red Eye, and Peaky Blinders, Cillian Murphy has been so successful that he was named one of the greatest Irish actors on a list published in The Irish Times in 2020.
He was born in Douglas, County Cork and raised in Ballintemple, County Cork.
READ MORE: Meanwhile in Ireland's guide to the best Cillian Murphy movies.
7. Annie Moore – the girl who made history
Annie is famous for being Ellis Island's first immigrant when she arrived on the island in New York on New Year's Day in 1892.
There are many theories about how she got her place at the front of the line. Still, whatever the case may be, she was awarded a $10 gold piece from the superintendent for making history, and today there is a statue of her and her brothers in Cobh, County Cork.
RELATED: We reveal why Irish Americans are among the most patriotic people in the US.
6. Frank O'Connor – Cork's literary man
Best known for his short stories and memoirs, O'Connor was also a travel writer, novelist, and poet among other titles.
His stories depict his own life experiences and his experiences during the Irish War of Independence and the Irish Civil War.
5. Jonathan Rhys Myers – a multi-talented award winner
A famous actor, model, and musician, Jonathan Rhys Myers has had some incredible roles including acting as Elvis for which he won a Golden Globe in 2005.
He's also starred in The Tudors, Michael Collins, and Bend it like Beckham. Although born a Dubliner, he grew up in Cork.
4. Roy Keane – a name everyone knows in sport
Cork's beloved football player, Roy Keane has had a hugely successful career as a midfielder and is regarded as one of his generation's best. He was the assistant manager for the Irish team from 2013 to 2018.
RELATED READ: Our guide to the best Irish players that have played for Manchester United.
3. Sonia O'Sullivan – Cork's gold medalist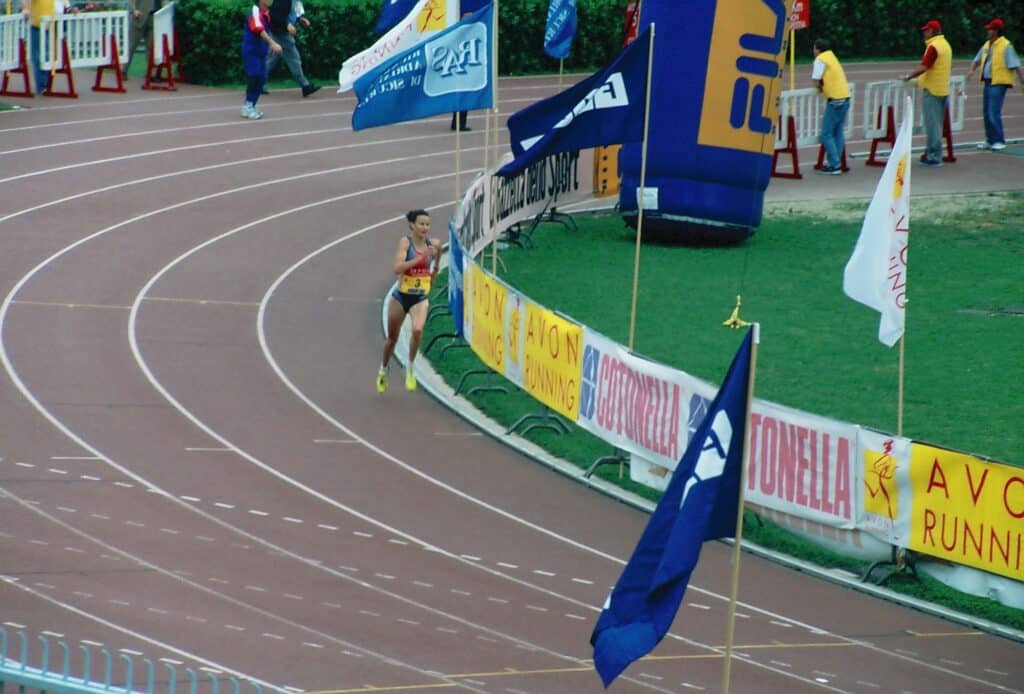 Sonia O'Sullivan became one of Ireland's most famous track and field athletes after winning a gold medal at the 1995 World Championships and a silver medal at the 2000 Olympic Games.
She is originally from Cobh in County Cork.
2. Rory Gallagher – a musical inspiration to many
Rory was a famous Irish blues and rock musician, songwriter, and producer, who grew up in Cork.
He rose to fame as a multi-instrumentalist, inspiring many guitarists such as Slash and The Edge, who credit him for their sound.
He was listed in Rolling Stone magazine as one of the greatest guitarists of all time.
1. Michael Collins – the fight for Ireland's freedom
Hailing from Clonakilty, County Cork, this Irish revolutionary, soldier, and politician has such a legacy that Michael Collins is a name everyone in Ireland knows. Liam Neeson portrayed his rebellious story in the 1996 movie Michael Collins.
So there we have the ten most famous people from Cork of all time, and Ireland's largest county indeed has a lot going for it.
It has been home to people to have shared their talents, fought for our country, and made history, something that the county should be proud of, which is no surprise that so many people head down south to discover what Cork has to offer, and where all of these people got their inspiration.
Your questions answered about the most famous people from Cork
In this section, we answer some of our readers' most frequently asked questions about the most famous people from Cork, along with some questions that often appear in online searches about the topic.
Why is Cork so famous?
Among other things, County Cork is famous as the last port of call for Titanic, its natural harbour, and the Blarney Stone.
What is the nickname of Cork?
Cork is also known as the Rebel County.
What is Cork slang for girlfriend?
Cork slang for girlfriend is 'oul doll'.