Irish Americans have a long and rich history in the United States which makes them some of the most patriotic citizens, and here are the main reasons why.
Irish Americans have a long history of being some of the most patriotic people in the US, and there are many reasons for this. The Irish have played a significant role in the country's development and are exceptionally devoted and loyal to their adopted homeland.
From the American Revolution to the modern-day United States, Irish people have significantly impacted the country they call home, having contributed significantly to the fabric of American society, culture and politics.
In this article, we will explore the five reasons why Irish Americans are some of the most patriotic people in the US. So let us dive right in.
5. Strong work ethic – a proud aspect of Irish American culture
The Irish are well known for their strong work ethic, not only in the United States but throughout the world.
This has helped them succeed in many industries, and it is because of the hard work of the Irish that many roads, bridges and buildings were built in various countries, including the United States.
The Irish Americans have taken great pride in their accomplishments over the years, no matter which industry they have been a part of, even as politicians, businesspeople or labourers.
For Irish immigrants, hard work was necessary for survival, which is one reason why Irish Americans are some of the most patriotic people in the US.
4. Long history of military service – a reputation of fierce fighters
The Irish in America have a long history of military service dating back to the Revolutionary War. Many Irish immigrants joined the military to gain citizenship while proving their loyalty to their new country.
Irish Americans made up a considerable part of the Union Army during the Civil War. Since they were known as brave men, they earned a reputation for also being fierce fighters.
So it is no surprise that Irish Americans still make up a massive portion of the military, more than any other group, which shows how loyal and proud they are.
3. Devotion to catholicism – they have pride in their faith
The Catholic Church has played a considerable role in the lives of Irish Americans over the years, which is why they hold such an intense devotion to the church.
One of the main reasons why Irish Americans are some of the most patriotic people in the US is because the church has shown comfort and community for Irish immigrants.
As well as this, the church has shown them how to be more connected to their new homeland, and their faith has been a pivotal guiding force in their patriotism, which can still be seen today in many communities.
2. Love of Irish culture and heritage − a sense of tradition and pride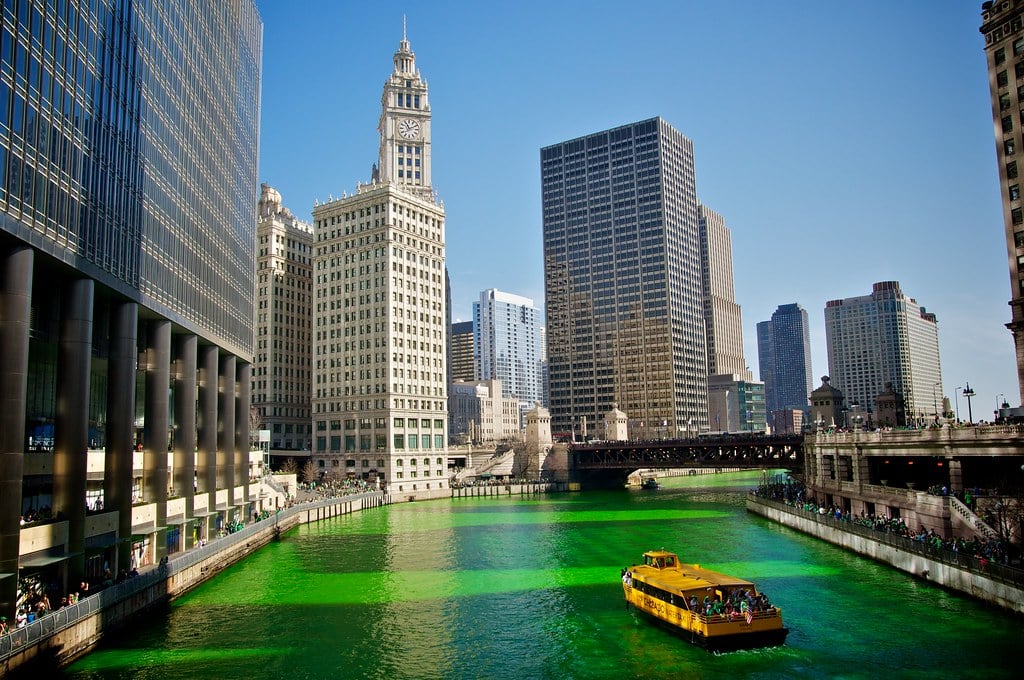 Irish people worldwide have a sense of pride in their homeland, but this is even more so for Irish Americans.
For example, America holds some of the biggest St. Patricks Day festivals in the world, and people look forward to this day of pride all year long, which is a chance to celebrate their culture.
The Irish American community love to pass on their traditions and customs to future generations, ensuring their history and culture thrive and survive.
Their passion for their native land is almost always intertwined with their love for America, seen in many parts of the country.
1. Sense of community – always there in times of need
Another main reason Irish Americans are some of the most patriotic people in the US is their sense of community.
They have a proud history of patriotism, rooted in their love for their adopted country and everything they and their ancestors had to endure to start their new life.
These days it is not uncommon for many Irish groups, social clubs and sports clubs to exist, giving Irish Americans a chance to support each other, bond with others and enjoy community events which drive home a sense of community and heritage.
As you can see, there are many pivotal reasons why Irish Americans are some of the most patriotic people in the US, many of which relate to their immigrant roots, sense of community and religion.
Today, Irish culture intertwined with American culture can be seen in many parts of the country, especially in places like New York, Boston and Chicago.