The best Irish soccer players of all time have all made a huge impact on the game, experiencing much success, especially in England.
Picking a definitive list of the top ten best Irish soccer players is no easy feat; there are just so many gifted players to pick from, especially as we are picking from both Northern Ireland and the Republic of Ireland.
However, despite this, in this article, we will attempt to list what we believe to be the top ten best Irish soccer players of all time.
MII's top facts about the best Irish soccer players of all time
Known for his versatility, Denis Irwin played professionally until the age of 38, maintaining a consistently high level for Manchester United.
Pat Jennings, a celebrated goalkeeper, scored a goal with a wind-assisted clearance that travelled the length of the pitch in 1967.
Did you know that Roy Keane famously received a red card within 27 seconds of kick-off during a World Cup match against Italy in 2002?
George Best, while primarily associated with Northern Ireland, represented both the Northern Ireland and Republic of Ireland national teams at different points in his career.
Before pursuing a career in soccer, Damien Duff was a talented Gaelic football player and even represented his county, County Kerry, at underage levels in the sport.
10. Damien Duff – a wizard on the wing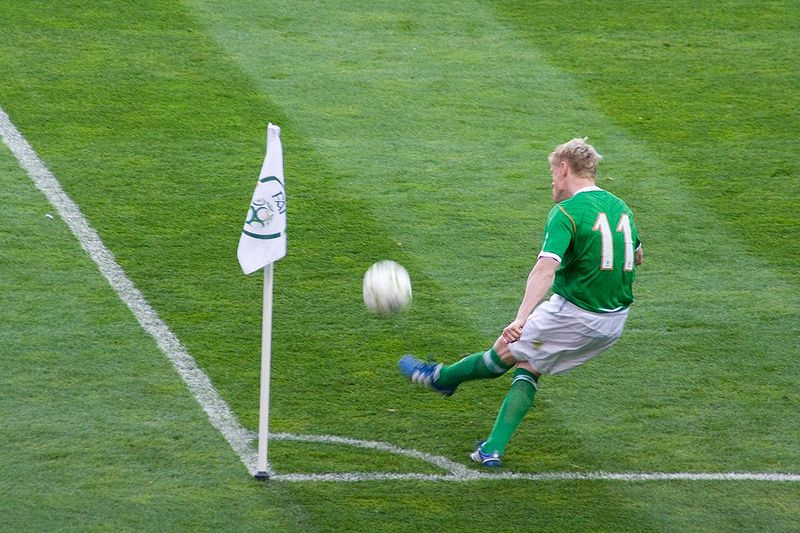 In his prime, "Duffer" was so in demand that he was virtually linked with every big team in Europe, perhaps the best Irish player to be so.
He was an absolute wizard on the wing who plied his best trade in his years at Chelsea under Jose Mourinho. Here, he won a league title or two. Of course, let's not forget his incredible career with Ireland at international level.
9. Shay Given – the ultimate shot-stopper
In his heyday, Shay Given was one of the standout goalkeepers in the Premier League who made shot-stopping look extremely easy whilst at top English clubs like Newcastle United and Manchester City.
He was also a stalwart in the Ireland team as he racked up an impressive 134 caps over a long and established career, which is one of the best in Irish football.
8. Pat Jennings – made the most appearances for Northern Ireland
To date, Pat Jennings made more appearances for Northern Ireland than any other player. The goalkeeper made a record-breaking 119 appearances for the Green and White Army for 22 years.
Besides enjoying a long international career, he also had a successful club career, making 673 appearances for Tottenham Hotspur and 327 appearances for Arsenal.
Check out: Irish players who have played for Arsenal FC.
7. Dennis Irwin – a versatile and talented Irish defender
Irwin was known as Mr. Reliable as he virtually always put in a good performance and was quite versatile. Despite being a left-back for Manchester United, he could also slot into a right-back position seamlessly.
Irwin represented Ireland at the 1994 World Cup and is still remembered to this day as Ireland's best left-back. Irwin also picked up a Champions League medal with United.
6. Liam Brady – a magical midfielder
Liam Brady was an amazing midfielder who was not only fondly remembered for his exploits in the English leagues but also in the Serie A in Italy where he played for Juventus, Sampdoria, and Inter Milan.
He also played quite well for Ireland as he was a great creative playmaker in the middle of the field and became a key player.
5. Paul McGrath – the ultimate rock in defence
McGrath was the epitome of a true rock in defence. He also had a great career with Aston Villa as a central defender for which he was voted Player of the Year on countless occasions.
He was a fan-favourite for Ireland and is remembered fondly for famously nullifying the great Baggio against Italy. McGrath also played for Manchester United under Alex Ferguson.
4. Johnny Giles – one of the best midfielders to ever play for Ireland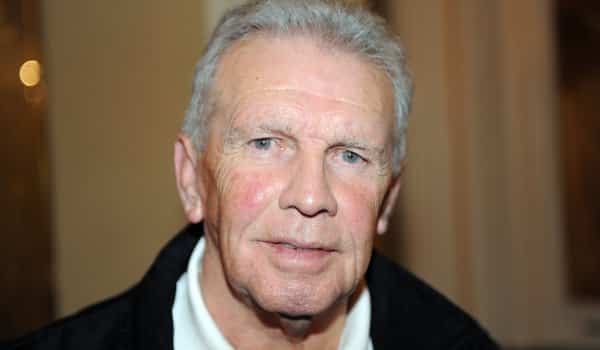 Johnny Giles was one of the best players to ever play for the national team. He was a midfield maestro, who was excellent for his skill at reading and interpreting the game.
Besides a good international career, Giles also had a brilliant club career with Leeds United. Here, he won practically every domestic honour in English football. He also played at home for Shamrock Rovers.
3. Robbie Keane – Ireland's all-time top scorer
The first of the two great "Keanos" on our list is Robbie Keane. Keane deserves a high place on this list thanks to the fact that, with 68 international goals, he is Ireland's all-time top scorer.
Besides having a brilliant international career, he also forged out a successful club career that brought him everywhere from England to Italy, Scotland to the USA, and even India.
No matter where he went, Keane scored goals for the likes of Tottenham, Leeds United, and Celtic. He was a phenomenal Irish player.
2. Roy Keane – the best ever Manchester United captain
The second "Keano" on our list is of course the often-controversial figure that is Roy Keane. Whatever your views are on what happened in Saipan in 2002, there is no denying how talented a player he was.
Keane had quite a few memorable performances for Ireland. However, it's his club career with Manchester United that he will be remembered for as he bossed the midfield and was a formidable figure.
Keane put in many huge performances for his club, such as in the Champions League semi-final versus Juventus.
Read also: Ireland's top 20 sporting heroes of all time.
1. George Best – simply the best
In first place on our list of the top ten best Irish soccer players of all time is the great late George Best, who was a hero for both Manchester United and Northern Ireland.
So good was George Best that his name is often included in any conversation about the best players to ever grace the green of a pitch alongside Pele and Maradona in the 20th-century.
Best was able to play out wide, centrally, and upfront. His career with Manchester United saw him score 179 goals in 470 appearances, making him a club legend.
That concludes our list of top ten best Irish soccer players of all time. Do you agree with our list or are there any other players that we missed that you think deserve a place?
Related: Irish players who have played for Man Utd.
Your questions answered about the best Irish soccer players of all time
What major club teams did Roy Keane play for during his career?
Roy Keane played for major club teams, including Nottingham Forest and Manchester United during his career.
How many goals did Robbie Keane score for the Irish national team?
Robbie Keane scored 68 goals for the Irish national team in official international matches.
What position did Liam Brady primarily play during his career?
Liam Brady primarily played as an attacking midfielder during his career.
Legal Disclaimer
We cover articles relating to many activities. Some of our articles showcase gaming and gambling as activities. While we do not take money for bets or own any gambling venues, we feel it is important that our readers know the risks of such venues or sites that we may mention in our articles. Gambling involves risk. Please only gamble with funds that you can comfortably afford to lose. See our legal disclaimer for more info.