Culchies really don't understand city dwellers, and here are some of the main reasons why.
Believe it or not, there are quite a few differences between culchies and city dwellers in Ireland. While the folks that reside in the cities tend to mock the culchies who live out in the sticks, there are many things that culchies do not understand about city folk too.
These stereotypes have many unique features, which neither can grasp about the other, which generally makes this a hilarious topic within the country.
So let us give you a laugh with our rundown of the ten things culchies don't understand about city folk. How many can you relate to?
10. Social dances – the best way to meet a partner
In the Irish countryside, social dances are familiar, yet in the city, couples tend to meet in bars, through social gatherings, or even on dating apps.
Culchies are sometimes old-fashioned in their ways, and they cannot understand how city folk don't have social dances to look forward to – it's a tradition, after all.
9. The crowds – too many people
City folk wouldn't live in the city if they weren't okay with being in crowds wherever they go, but for culchies, this is a huge culture shock.
Culchies cannot understand how a person couldn't long for solitude, quietness, and open space, which is certainly in abundance in the Irish countryside.
8. Traffic – it's a waste of time
Culchies don't often have to deal with lanes of backed-up traffic since they just have to step outside and get to work in the field, so they cannot understand how anyone would want to sit for hours in a traffic jam. Culchies enjoy the extra lie-in and a relaxing cup of coffee before the workday starts.
7. Fresh air – the smell of silage
City folks regard fresh air as getting out into nature, such as the seaside or the mountains, while culchies thrive on the scent of fresh silage.
If there is one thing you will hear city folk mention when they head into the countryside, it is the disgusting pong from outside, but the culchies cannot understand how you can't love it.
6. Office work – it's just not for them
Since culchies are generally farmers or manual labour workers, one of the main things culchies don't understand about city folk is how they can sit in an office all week long.
Culchies love getting out into nature and getting their hands dirty; whether milking cows or rounding up the sheep, they are not the type to enjoy the office work life.
5. Dressing up – nothing beats a clean flannel
While many city folk love to dress up in the evenings and on the weekends to meet their friends, culchies regard throwing on a clean flannel and a clean pair of blue jeans as their version of dressing up.
They cannot fathom how city dwellers spend so long getting ready, shining their shoes, and ironing the creases.
4. Drinks of choice – too many options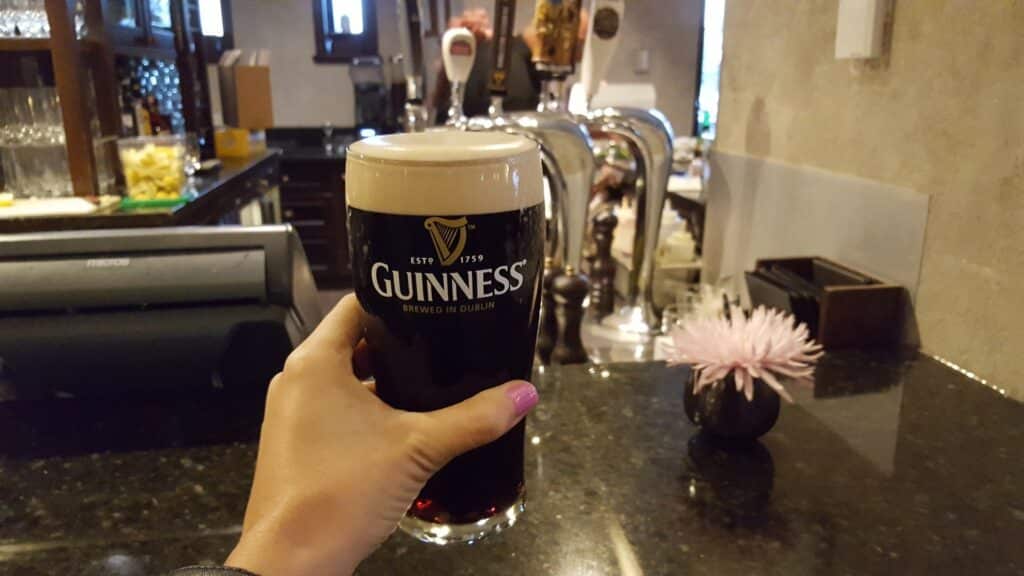 One of the main things culchies don't understand about city folk is their choice of drinks on a night out.
While culchies are happy with a couple of pints or a vodka coke if they celebrate, city folk will purposely head off to cocktail bars and craft beer pubs to enjoy a unique drinking experience.
3. Family comes first – time spent with loved ones
Some city folks may not see their family often, perhaps once a week or even a couple of times a month if they live outside the city.
Still, culchies tend to be very family orientated and cannot understand how you can spend so long away from your loved ones.
2. The cost of living – the rising city costs
We all know that living outside the major cities in Ireland is much cheaper, and with the prices rising each year, culchies just cannot fathom how people can willingly choose to fork out thousands of euros for accommodation in the city.
Why not just live in the countryside or live at home with mammy?
1. Fancy cars – sure, tractors have it all
One of the top things culchies cannot understand about city folk is how driving a fancy car makes them happy.
Culchies live for the days spent driving their tractor up and down the country roads, through the farm, and even to the shops, so why would anyone ever want a luxurious car in their lives?