Irish people love to treat themselves on occasion, and why wouldn't they after a long working week? But, where exactly is their money going? Let's look at the top five ways Irish people love to spend their money.
As children growing up in Ireland, we can all remember what we spent our pocket money on, but what do we spend our hard-earned cash on as adults?
We are pretty sure that with the list of top five ways that Irish people love to spend their money, you will most likely lean towards one or more of these categories.
As a nation, we love to save money, but we also love to spend it when we feel it's justified. But, what are these five spending choices?
Let's check out exactly where the Irish euros are being spent around the country and why.
5. Eating out – food, glorious food
Apart from pints, one of our favourite ways to socialise is to go out with friends for a bite to eat, whether it is for breakfast, brunch, lunch, or dinner.
Therefore, it is one of the main ways Irish people love to spend their money.
As a nation, we are known for our good food. But, what would that be without a hearty appetite to go with it?
Hence why we head out at any opportunity to try a new café or restaurant with our loved ones. To us, food has always been a way to bond, and going out to eat is part of the experience.
4. Self-care – we love to look and feel good
Whether it's haircuts, hair colouring, hot shaves, waxing, nails, or gym memberships, self-care is one of the ways Irish people love to spend their money.
These kinds of treatments don't have to be expensive. Still, taking the time to do them is a must for many in Ireland.
Irish people love to look and feel their best. Thus, of course, spending their hard-earned money on such things will ensure they can keep up with feeling great.
3. Holidays – we're a well-travelled bunch
Irish people love nothing more than looking forward to a holiday; after all, Ireland isn't renowned for having guaranteed sunshine.
Even though we can have spontaneous heat waves, it's always good to have a backup plan.
Many Irish people save up to have a summer family holiday to their favourite places, including parts of Spain, Greece, Portugal, and Italy.
2. Bargains – five euro in Penneys, hun
Everyone in Ireland LOVES a bargain, and when you see one, it is certainly hard to pass by.
As one of the ways Irish people love to spend their money, this fits both men and women, even if their bargain choices are different.
Men can be swayed by DIY, auto, or home deals, whereas women can be swayed by household items, beauty items, and clothes.
Although, of course, a bargain is a bargain, no matter what you generally shop for. It's hard to say no.
1. Pints – our favourite way to socialise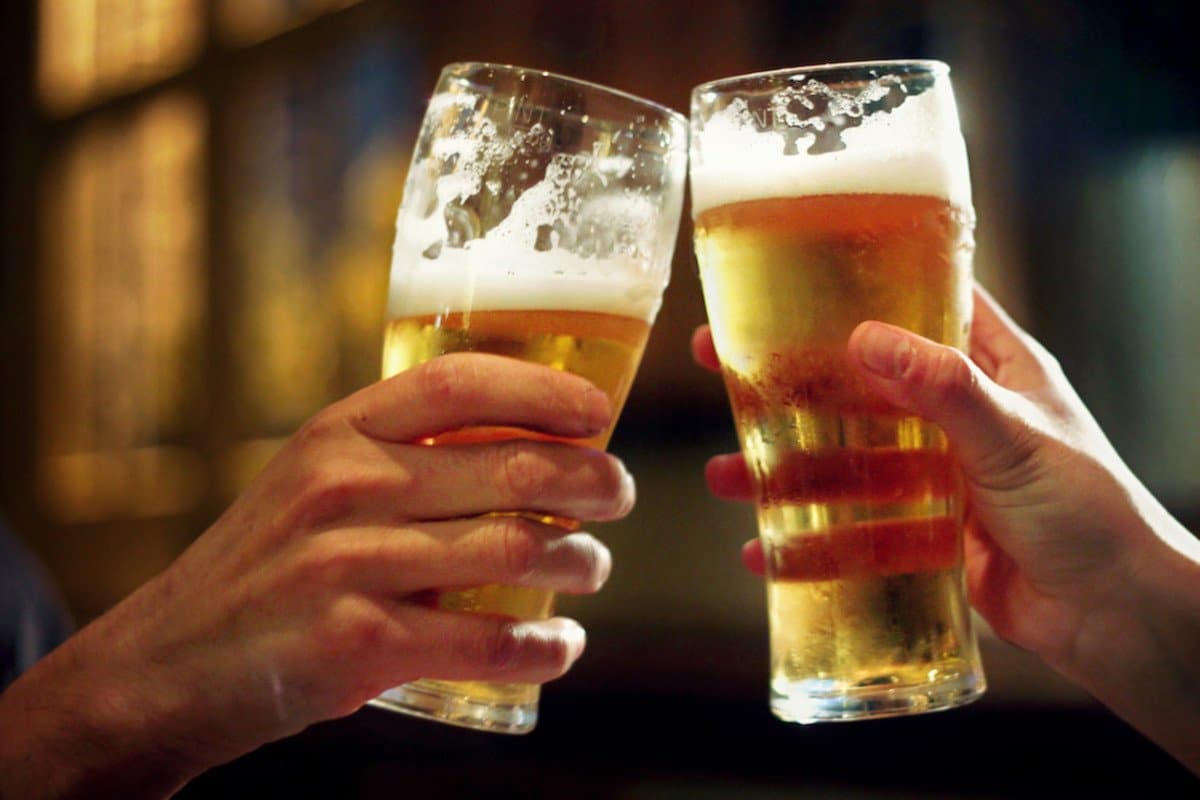 One of the most popular ways Irish people love to spend their money has to be on pints, which in Ireland is a word associated with all drinks.
One can say, "Want to go for pints?" and then proceed to spend the evening drinking cocktails. Still, the intention to socialise over a few drinks is there, and that is all that matters.
After a long work week or even just a long workday, spending your hard-earned money on a few pints at the locals is a favourite way to de-stress and unwind, especially on a sunny afternoon in the beer garden with friends.
So, if you see an Irish person out and about, you can be sure they are probably doing one of these five things.
From looking and feeling our best to making time to meet up with friends and family and finding the best bargains in the country, we just know how to spend our money wisely.
The ways in which we do this ensure we have great experiences and make memories rather than just blowing our money on silly things. We are a savvy bunch!
So, next time you have a few quid to spare, which category will you be choosing to spend your money?