Halloween is a time of year when people dress up and use their creativity to come up with the most memorable costume. Unfortunately, some people take it way too far and potentially end up in a lot of trouble. Here are 10 costumes that people have worn and that you should stay away from if you want to keep your dignity intact.
10.  Asiana Airlines flight costume
These three men dressed up as flight attendants from Asiana Airlines Flight 214, which crash-landed at San Francisco International Airport. The crash killed three people and left dozens of people with life-altering injuries. This was fair game for these three, though. They even put racist names on their ID badges. Terrible stuff.
9.  Transphobic costumes
Unfortunately, transgender people are victims of this costume. This is definitely not acceptable in the 21st century where the LGBT community is still being discriminated against.
8. Cultural stereotype costumes
It's definitely not okay to stereotype race or county. Therefore, you will be overstepping the line if you dressed up as any of the above.
7. IRA Costume
This is the sort of costume that if you actually walked around in Ireland, you'd get arrested or worse!
6. Animal cruelty costume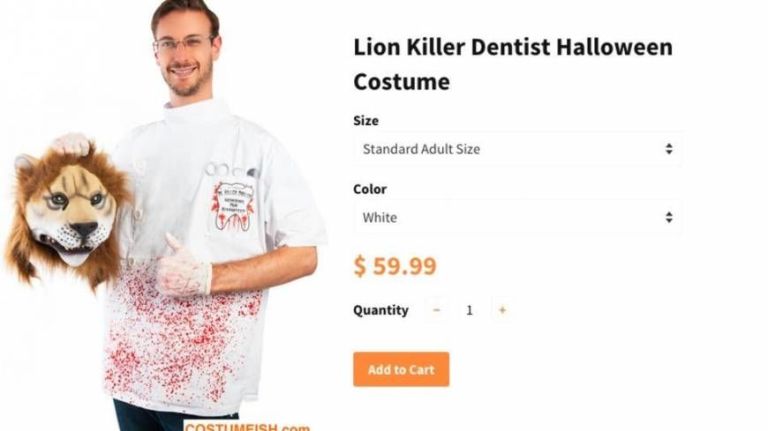 Remeber the awful dentist who slaughtered Cecil the lion? Well, there is a costume online for him. You'd be offending animal lovers if you wore this!