Months after its release, the Banshees buzz is still around. Let's take a look at the ending of The Banshees of Inisherin in a little more detail and find out what it was all really about.
SPOILER ALERT: If you have not already seen The Banshees of Inisherin, turn back now because this article is going to contain spoilers galore.
The Banshees of Inisherin and other Irish films that have come out in recent months have put Ireland on the cinematic map like never before.
Despite its huge success in all of the huge film awards, it is a film that has split public opinion. People seem to either love it and the beauty it shines on Ireland, while others deem it confusing and boring and that it makes Irish people appear a little dense.
Furthermore, the ending really seemed to send people into a tizzy. As such, we're going to look at The Banshees of Inisherin ending explained.
The movie – a crazy tale of the end of a friendship
Set on the fictional island of Inisherin off the coast of Ireland, the story follows Pádraic Súilleabháin (Colin Farrell) and his heartbreak-turned-anger when his friend Colm (Brendan Gleeson) tells him he no longer wants to be friends.
In a series of extreme twists and turns, Colm resorts to grisly self-mutilation in order to get the message across to his old friend Pádraic that he no longer wants him in his life.
True to his word, one by one, he cuts his fingers off and throws them at Pádraic's cottage when he refuses to listen to his threats.
There is usually a pattern of one of the main characters in a Martin McDonagh movie dying by the end of the film, but Banshees breaks this pattern. However, young Dominic (Barry Keoghan) isn't so fortunate.
Furthermore, Pádraic's beloved pet donkey consumes one of the Colm's severed fingers, chokes and dies.
Poor Pádraic is furious, and in retaliation, he decides to burn Colm's house down with Colm inside it. The local policeman, Peadar (Gary Lydon), and also Dominic's abusive father, gets wind of this and turns up at Pádraic's house to beat him senseless.
However, on the way, old Mrs McCormack (Sheila Flitton) leads the man to his son's lifeless corpse that has washed up in the lake.
It appears that his father's abuse, paired with Siobhan leaving the island and Pádraic's cruelty, left him desperately sad and disillusioned to the point of taking his own life.
Mrs McCormack and her predictions – she is the banshee of Inisherin
Mrs McCormack seems to be the banshee that the movie gets its name from, as although she doesn't follow the typical mythology of a banshee, she predicts that there will be one or two deaths on the island before the month is up.
Alas, her predictions come true in the shape of Dominic and Pádraics beloved donkey Jenny.
The story takes a series of twists and turns that could have you retching, laughing, and shedding a tear in the space of five minutes.
The Banshees of Inisherin ending explained – the last scene and what it means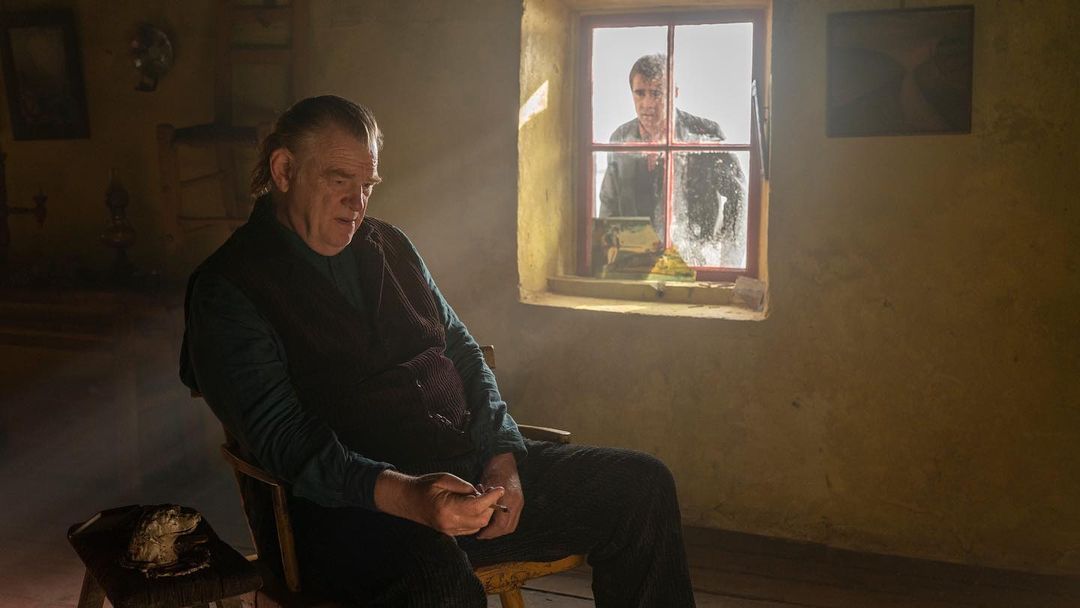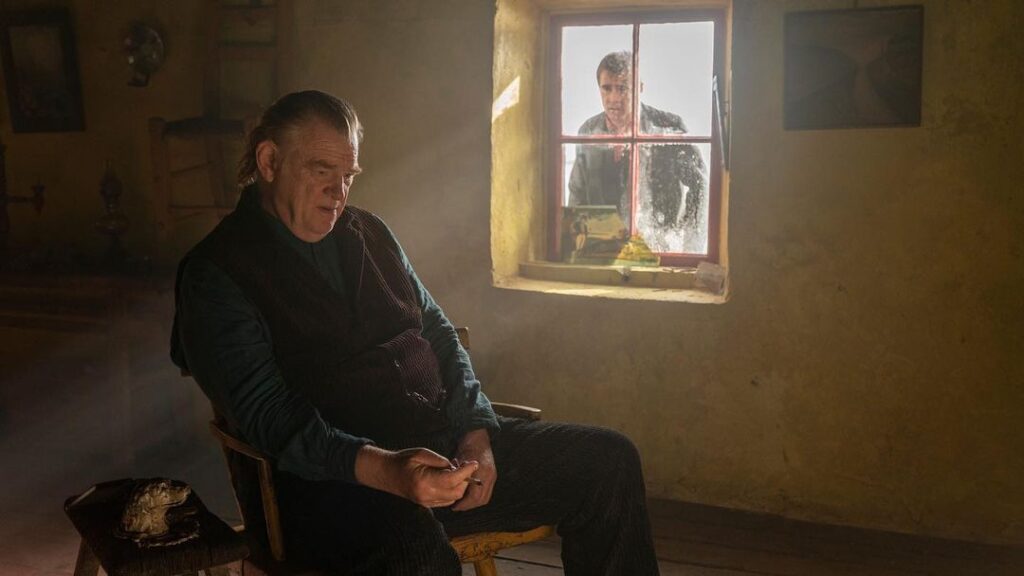 The very last scene starts with Mrs McCormack entering Colm's smoky wreck of a home, lifting a chair that has fallen over and taking a seat.
Then, Pádraic spots Colm on the beach. Colm thinks that Pádraic burning down his house makes them even, but Pádraic says that only staying in the house and dying would have made them even.
While Colm is genuinely sorry over the accidental death of Jenny, it seems that the feud between Pádraic and Colm still isn't and might never be over.
However, Pádraic isn't the nice, unassuming man he was at the beginning of the movie anymore. In the end, Pádraic can't live seamlessly with both men remaining on the island.
Colm tells Pádraic he hasn't heard any gunfire from the mainland in a few days where the Irish Civil War rages on. He asks, "Do you think they're coming to the end of it?" to which Pádraic replies, "Nah, I'm sure they'll be at it again soon enough…Some things there's no moving on from".
This is a clear metaphor for Pádraic's unwillingness to ever forgive Colm for what happened. All the while, Mrs McCormack perches above, overlooking the men's interaction.
Martin McDonagh films and their ambiguous endings – they often leave you wondering
Martin McDonagh's films often have ambiguous endings. Take In Bruges or Three Billboards Outside Ebbing, Missouri, for example.
He said of the film, "The starting point was to capture the sadness of a breakup, be it a love breakup or a friendship one.
"Being on both sides of that is an equally horrible position. To treat the sadness of both sides as truthfully as possible was the main thing I wanted to get right with this."
The latter explains why their feud will never be resolved. Colm wanted a more poetic life, a life where he could be remembered for his music. Pádraic wanted his friend, and in the end, his friend took one of the only things he loves and cares about from him.
Just as the war rages on the mainland, with the Irish fighting their own, it's a motif that is reflected on this supposedly peaceful island of Inisherin.
So, there you have it. The Banshees of Inisherin ending explained. For more, check out our article on the real meaning and themes of The Banshees of Inisherin.