Irish people sure have a lot of different slang words for getting drunk. How many do you know?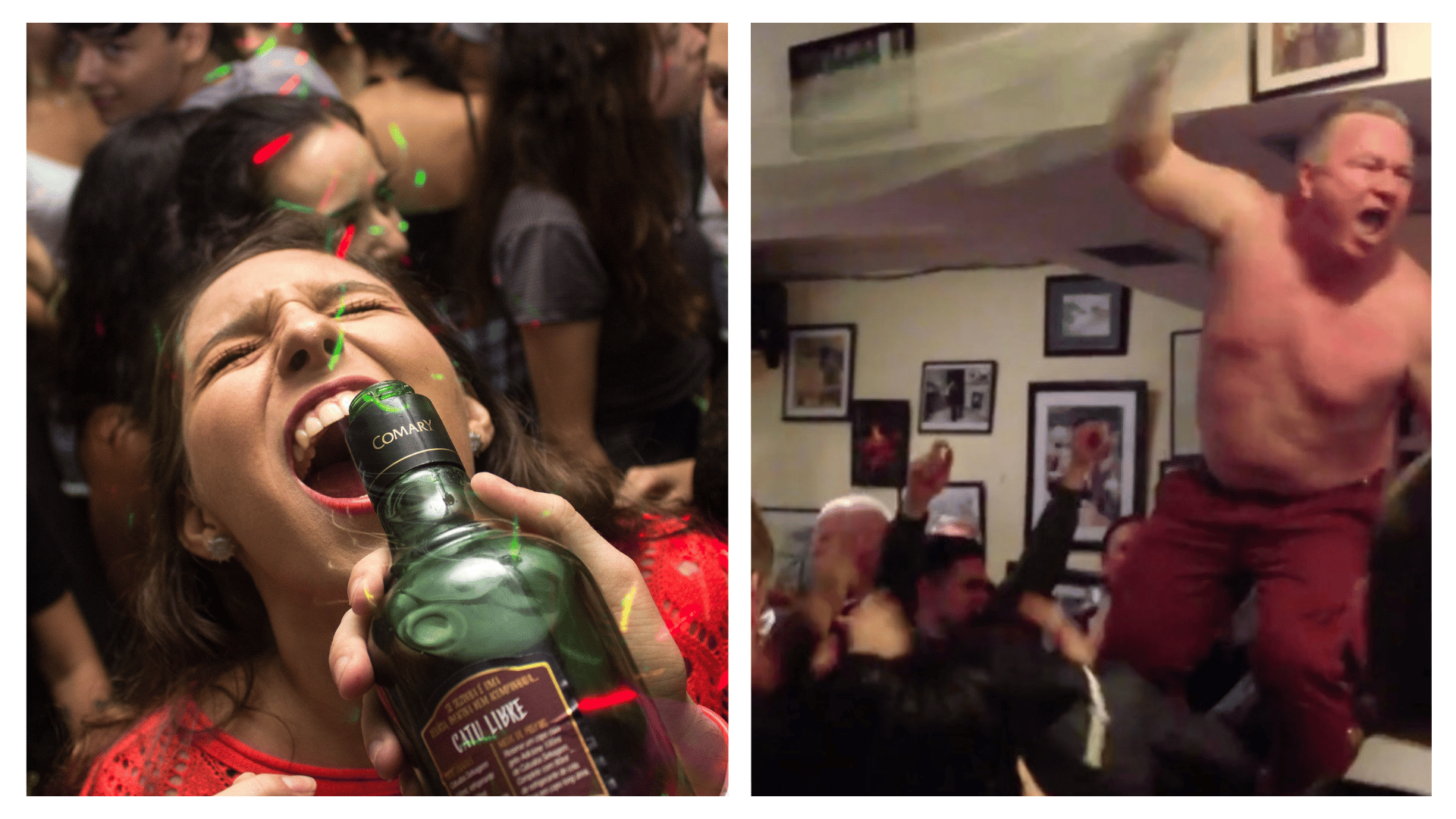 The untrained eye may need help to decipher what an Irish person is trying to communicate when asking you to go out for a few drinks.
For that reason, we have many different words to describe being drunk. As such, we have spoken to some of Ireland's most professional drinkers to come up with the top Irish slang words for getting drunk.
20. Flutered – "Jaysis, I'm flutered!"
If someone tells you that they were flutered the night before, they were drunk to the point of embarrassment.
19. Langered – "He was langered last night."
This is a popular Cork term. A langer is Cork slang used to describe a foolish person; to be langered means they are embracing that foolishness through drinking.
18. W*nkered – "We were all w*nkered at Jamie and Karen's wedding last week."
To be well and truly w*nkered is to be completely blind drunk.
17. Ossified – "Look at your man over there; he's ossified."
The dictionary definition of ossified is "having turned into bone or bony tissue". That's quite the image of what the drink can do to a person.
16. Buckled – "God, I was buckled over the other evening."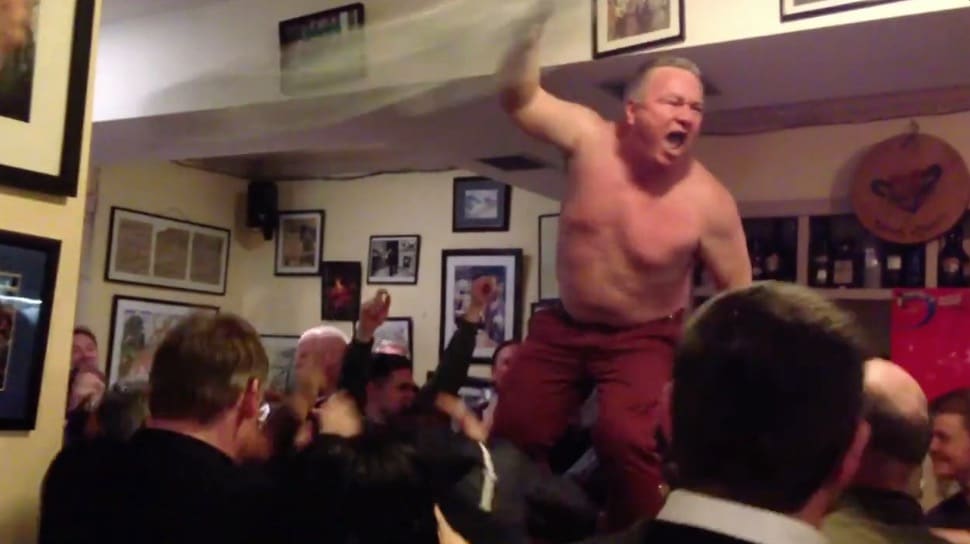 Being buckled means you are so drunk that your knees buckle together, and you can't even walk straight.
15. Legless – "That lad can't go out without coming home legless."
To be legless means you can't walk right at all. We've all been this level of drunk at one stage or another.
14. Gee-eyed – "I was gee-eyed coming home from the session the other night."
'Gee' is Irish slang for lady parts. So, to be coming home gee-eyed means that you can't even hold your eyes open properly.
13. Rat-arsed – "We all got rat-arsed at the lock-in."
Nobody wants to be around the arse of a rat. And nobody wants to be around someone when they're so drunk they're considered 'rat-arsed', either.
12. Gone to God – "Don't mind him; he's gone to God."
Sometimes you get to the level of drunk that you might as well be dead. It's times like that when you need to give it all over to God in heaven to save you.
11. Paralytic – "I was as paralytic as the corpse at the wake."
Anyone who has been so drunk they can't even move will understand this one. Nobody wants to be paralytic drunk, but it's one of the top Irish slang words for getting drunk.
10. In the horrors – "Oh God, lads, I'm in the horrors."
Thought to be from Wexford, this phrase means you've reached such a high level of drunk that only horror can ensue.
9. Balloobas – "We went balloobas on Saturday"
This is one of the most unique Irish slang words for getting drunk. The history of this word comes from a tribe in Katanga that attacked Irish peacekeepers in 1961.
8. Goosed – "C'mon, let's go get goosed."
This is a cute one. To be goosed means to be silly from drinking alcohol.
7. Transmoglified – "He was so drunk he was transmoglified."
Transmoglification is a very particular stage of drunk. To be transmoglified means you have surpassed being drunk to the point that you think you're sober.
6. In a bad way – "Lads pray for me; I'm in a bad way."
This one is pretty self-explanatory. We've all drank so much that we're in a bad way, beyond repair.
5. Plastered – "He always gets plastered on a Friday."
We're unsure why the word plastered has been linked to being drunk. Maybe it's because people who work as plasterers like getting drunk? That's a bold statement, we know.
4. Stocious – "I was drunk, but Barry was absolutely stocious."
We adopted this word from Scotland, but it has become a staple Irish slang word. To be stocious, you must be the drunkest person at the party. Nobody wants to be that guy.
3. Trollied – "Let's get trollied."
This is one of the top Irish slang words for being drunk. We absolutely stole this from the Brits, and rightly so. Don't we deserve it? Typically said in an over-the-top English accent, "Let's get trollied" is always a great sentiment to start a night.
2. Away with the fairies – "He's gone away with the fairies."
There are a lot of Irish legends relating to fairies. To be gone away with the fairies is to not be present at all.
1. Polluted – "I'm never drinking again. I was polluted last night."
Sometimes we get so intoxicated we absolutely pollute ourselves. This is often when we throw our hands up in the air and devote our lives to sobriety…until the following weekend, at least.
For more Irish slang, check out our article on common Irish slang that no one understands.